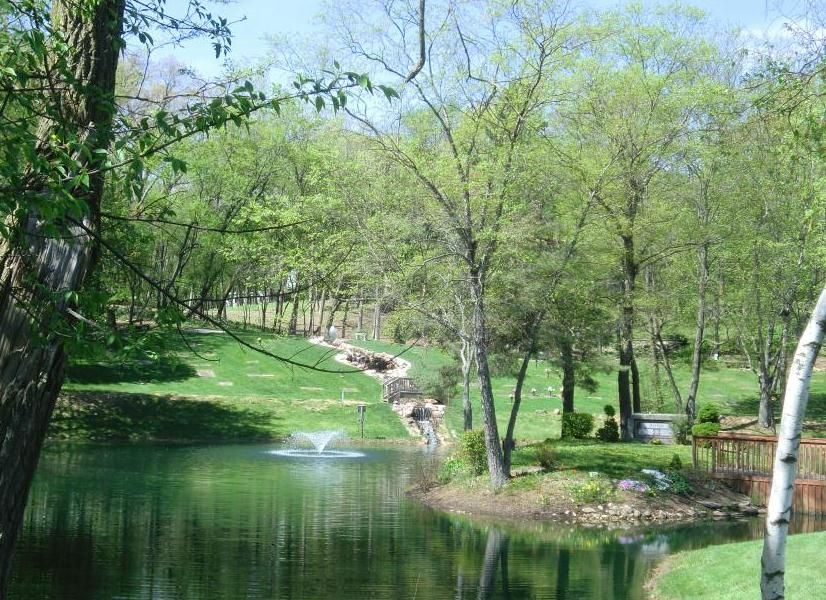 Many people think a natural burial and a green burial are the same thing. While there are many similarities between the two, there are also subtle differences. Let's examine natural burials vs. green burials so if you or a loved one are interested in either, you understand the differences.
What Is a Natural Burial?
The goal of a natural burial is to enable the remains of the deceased to decompose as easily as possible and are often chosen due to religious or spiritual beliefs. An example of this is in Judaism, as funerary rites prefer a natural burial. Therefore, natural burials typically don't use any sort of embalming chemicals to preserve the remains. This is different from many traditional burials, where embalming is done prior to a memorial service.
Natural burials also tend to rely on caskets made of easily biodegradable materials such as simple pine instead of the more ornate ones people envision when they think of a casket. In some cases, the burial does not involve a casket, and the deceased will only be wrapped in a simple burial shroud. Additionally, natural burials often don't use a cement burial vault when interring the body. A natural burial is also less expensive than a traditional burial.
By choosing not to embalm the body, opting for a simple casket or just a shroud, and then electing to not have a cement burial vault, natural burials can be an especially inexpensive option. Additionally, natural burials disturb the environment less than traditional ones for these same reasons. This makes natural burials attractive options for the environmentally conscious - and also what makes them similar to green burials.
What Is a Green Burial?
The goal of a green burial is to have the least negative environmental impact possible. In many cases, green burials and natural burials feature similar aspects. Like natural burials, green burials do not include embalming the remains; they use a biodegradable casket or funeral shroud, and they do not use a cement vault.
Where green burials and natural burials differ is how some companies offer unique approaches. Tree burials are a type of green burial that places the remains in an organic, biodegradable container before interring them. Then, a tree is planted above the interment site, which then uses the nutrients the body of the deceased releases into the soil as it decomposes.
An alternative form of this is called a tree pod burial, where cremated remains of the deceased are first placed into a biodegradable urn before adding a seedling or tree seeds. Many people who have green burials also consider other environmental aspects of a funeral, which can include requesting that mourners not send flowers but instead plant a tree in the name of the deceased.
In cost comparison, simple green burials can be just as affordable as natural burials. However, for green burials that involve different methods such as tree pod burials, the costs are often much more. Green burials exhibit more variation in price depending on the methods used for the final disposition of the body. But since the goal of a green burial is not necessarily to be affordable but instead to minimize the ecological impact of the burial, the higher cost of advanced green burials vs. natural burials aren't necessarily an issue.
How to Choose Between a Natural Burial and a Green Burial
If you're deciding between a natural burial and a green burial, start by defining your goal:
Environmentally Friendly: If your main objective is to have the most environmentally friendly final disposition, a green burial involving tree pods is likely the best option for you.
Affordability: If your main objective is to keep funeral costs low, a natural burial is a better method, with the added benefit that it is also environmentally friendly.
Finally, there is one last thing to consider: time. As natural burials and green burials typically don't rely on embalming, they aren't necessarily the most ideal choice if it will be more than a few days between the person's death and the burial. Refrigeration can preserve the remains for a short period of time so that loved ones can gather to mourn the passing, but not nearly as long as traditional embalming will. A traditional burial is the recommended choice if it is going to be several days before the burial takes place.
If you or a loved one are deciding what type of burial is right for you, or if you have any questions about the funeral planning process, contact us at 844-808-3310 or find one of our locations near you to consult our memorial planning experts.