One of the best gifts you can give your family is learning how to make your own funeral plans. Planning your own funeral in advance is not something we necessarily like thinking about (and there are plenty of us with superstitions that worry about doing it at all), but the result sees a significant weight lifted off the shoulders of your loved ones.
So, can you plan your own funeral? Read on for some of the most useful tips and advice on how to plan your own funeral.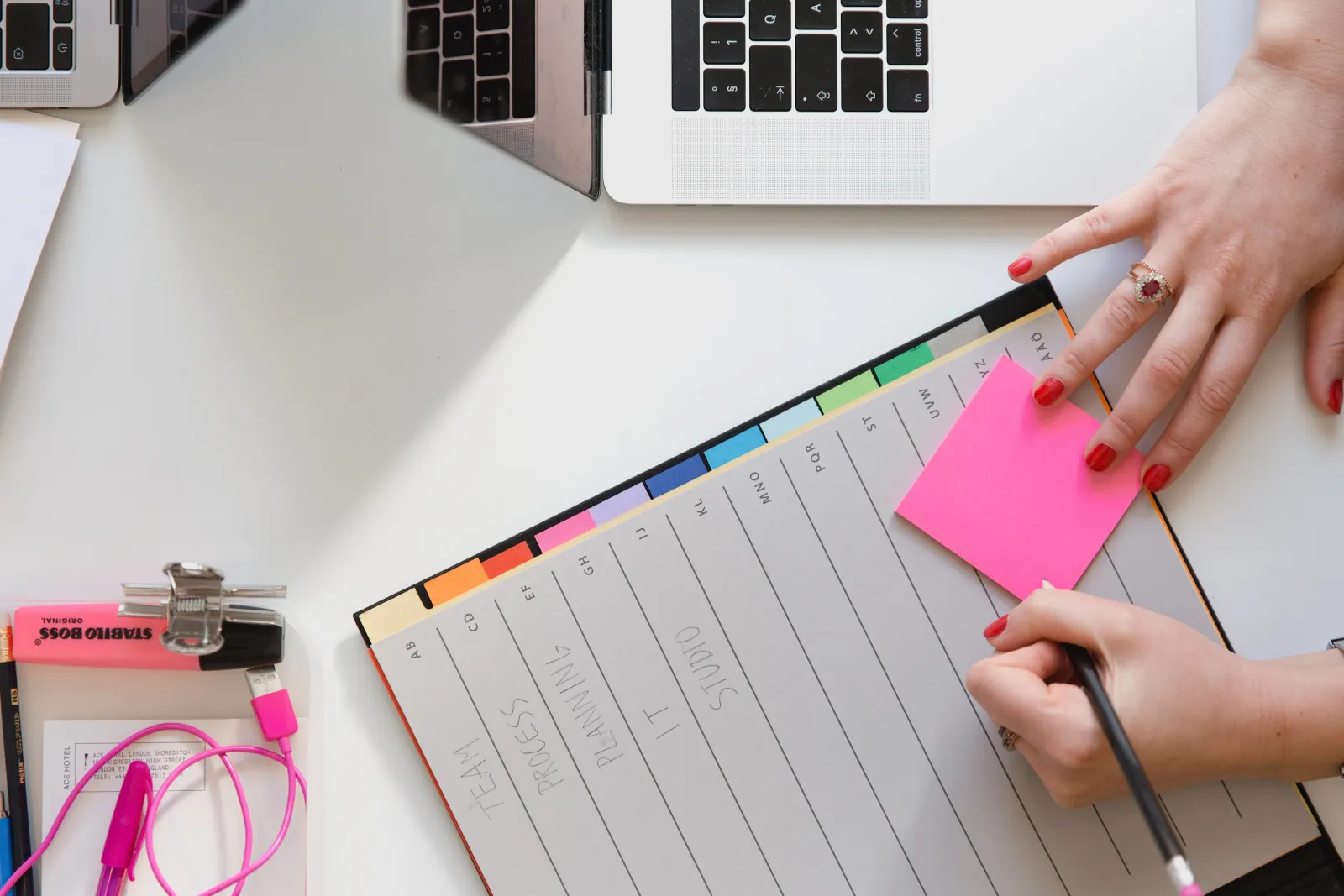 First, Can You Plan Your Own Funeral?
The answer is yes - you can plan your own funeral in advance. Everything can be determined and paid for ahead of time, from the exact plot within a cemetery to the color of a casket. This might seem like a complex and complicated task, but there are services and experts available to walk you through each step. And you only need to plan as much as you want. For example, if you prefer, you can coordinate every detail, down to the music played at your service. This way, you get to decide exactly how your life story is told.
If that feels like too much, you can simply confirm whether you want a traditional burial in a casket or a cremation. You could also determine the cemetery if applicable.
Ultimately, the more you plan your own funeral, the less your loved ones will have to worry about assuming what you would have wanted during their time of grief.
15 Questions to Answer to Plan Your Own Funeral
There are two main reasons to learn how to make your own funeral plans:
Decide how your life story gets told
Remove the burden from your loved ones
You will likely work with an organization such as MemorialPlanning.com to make and document all details. Then when the time comes, your selected funeral home and cemetery will step into action, fulfilling your wishes without your family needing to worry.
To understand how to plan your own funeral, you will have to answer the following questions:
1. Do you want to be buried or cremated?
2. If buried, do you want to be placed in a gravesite or mausoleum?
3. Which cemetery do you want to be placed in?
4. What type of casket would you like (material, color, ornate details, etc.)?
5. What type of memorial marker would you like (upright granite monument or flat bronze plaque)?
6. What would you like inscribed on your memorial marker?
7. If cremated, do you want to be placed in a cemetery, a scattering garden inside or outside of a cemetery, or an urn?
8. Do you want a viewing? Do you want a memorial service?
9. Do you want a Mass?
10. What music, if any, should be played at your service?
11. Should there be readings at your service?
12. From religious texts or perhaps a favorite poem?
13. Should there be a eulogy?
14. Do you want a graveside service?
15. Should there be a luncheon after?
Again, this may feel daunting, and you don't need to determine all these details at once. You also don't need to do it alone. A MemorialPlanning.com expert will walk you through how to make your own funeral plans step by step, and you can consult with your loved ones to see if they have any preferences. They will, after all, be the ones visiting you in remembrance.
Cost of Planning Your Own Funeral
Once you've decided what type of memorialization you want, you should begin thinking about the costs. Typically, funerals can run into several thousands of dollars, but there are some inexpensive funeral options. Choosing a less expensive casket, or choosing cremation over traditional burial, all affect the cost.
Once you've decided on the general cost of your funeral, you can begin financial planning. You can set aside resources to cover your funeral expenses if you have them available. You can do this by purchasing a burial plot in advance, taking out funeral insurance, signing a pre-need contract for funeral services, or simply investing in your savings so that the funds will be available when necessary.
Ultimately, you will likely want to pre-pay your expenses, perhaps within an installment plan, to ensure that your loved ones won't have to pay anything when the time comes. As mentioned earlier, paying now can save thousands of dollars by avoiding decades of inflation.
Share Your Funeral Plan With Loved Ones
It's best to share your funeral plan with the most important people in your life. Make it clear that you do have a funeral plan and that you would like it to be followed. You don't have to wait until you've finalized your plans, you can begin the process by telling friends and family about the basic aspects of your plan and then update them as the plan evolves over time.
It's understandable if you don't want to share these plans with your entire family. However, it's still a good idea to pick at least one trusted friend or family member to be the one who knows your funeral plans. You should also put your plans in writing so there's something to reference, as this ensures your wishes are outlined as clearly as possible. A MemorialPlanning.com representative will help with that, and you can select who should be made aware of your plan when the time comes.
Organize Your Documents
Written records are important. It's best to organize all your personal documents so they're easily accessible after your death. These important documents will be crucial for your loved ones when they're following your funeral planning and tying up financial loose ends.
Don't feel like you only need to include legal documents along with your written funeral plans, though. Include other details, like genealogical records, correspondence, newspaper clippings, photographs, and other things related to your life. This way your family has something to hold onto after you're gone. They will no doubt consider this an astonishing gift during their grief.
Futureproof Your Funeral Plans
Remember to include room in your funeral planning for flexibility. Unexpected occurrences happen all the time, and it may suddenly make following your funeral plans exactly somewhat difficult or even impossible unless you spend some time future-proofing your plans.
A good example of this sort of futureproofing is including language in your plan for virtual or remote funeral services for people who are too far away to attend in person. If the COVID-19 pandemic has taught us anything, it's that we need remote options like this to make things easier on ourselves in times of crisis - and no one could have anticipated the coronavirus outbreak would limit our ability to gather in large groups like funerals and memorial services.
How to Plan Your Own Funeral
There's never a bad time to begin learning how to make your own funeral plans. Such an event is an opportunity to celebrate your life and accomplishments, and it's truly beneficial for your family and friends to have an opportunity to gather and say goodbye to you. Planning your own funeral offers you the opportunity to decide what you want that farewell to look like.
Perhaps the biggest advantage of beginning your funeral planning early is that you have to time to change your mind if you wish. You can easily update an existing plan, offering you the kind of flexibility you need if your desires change as you grow older. In this way, planning your own funeral is one of the best, and last, gifts you can give to your friends and family. Whatever your desires might be, making sure they're known to your loved ones offers them peace of mind even after you're gone.
Here are more details on planning your own funeral in advance.