When it comes to final resting places, there are a variety of options available. Some people choose to be buried in a casket, while others prefer to be cremated. And for those who choose the casket option, there are several different types of burial spaces, including mausoleums, crypts, and tombs.
Each of these types of final dispositions have significant differences that you should know about. This is especially important for anyone who's planning their own funeral in advance or who is currently planning to lay a loved one to rest. Let's compare a mausoleum vs. crypt vs. tomb so you can make the most informed decision.
Crypt vs. Mausoleum
There are plenty of similarities and differences when comparing crypts vs. mausoleums. Both of these final resting places are used to house the remains of one or more people. The main difference is that a crypt is a small, below-ground chamber, while a mausoleum is a large, above ground structure.
Mausoleums are typically made of stone or concrete. Crypts, being underground, are typically made of concrete. Mausoleums tend to be larger and more decorative than crypts, making them a more elaborate and impactful but a more expensive choice.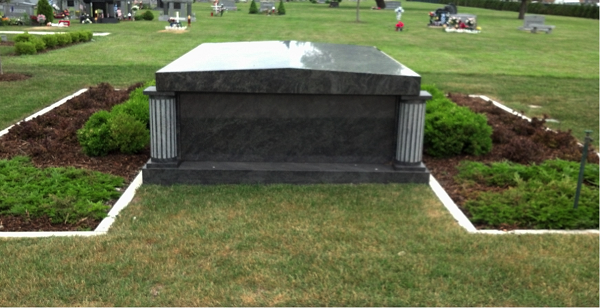 There are two main types of mausoleums. Public mausoleums are, as the name suggests, public instances where multiple people who may not be connected in any way can be placed within a mausoleum together. Many families opt instead for private mausoleums, which consist of only specific families placed intentionally together, and the structures can often be customized to specific wishes. Crypts are typically found in religious buildings like churches and cathedrals as well as cemeteries.
When considering crypts vs. mausoleums as a final resting place, mausoleums are preferred when flooding is a concern. For example, New Orleans is famous for its mausoleums since the location is highly susceptible to flooding. It's safer to house the remains of the deceased above ground in a secure structure like a mausoleum instead of an underground crypt. In places where flooding isn't an issue, using a mausoleum is more of an aesthetic choice than a necessity.
Crypts are often reserved for especially notable people. This is particularly true for crypts that are housed in religious buildings. These crypts were popular in the past, and in some places like the Westminster Abbey in London, are world-famous for being the final resting place of generations of royalty.
Tomb vs. Mausoleum
A tomb is a grave or a burial chamber. Tombs can be above-ground or below-ground, unlike mausoleums that are strictly above-ground. A tomb is also much smaller than a mausoleum. It is what you most likely envision when you think of a grave site, complete with a headstone or other burial marker inscribed with information about the individual laid to rest within.
Like mausoleums, tombs are made of a variety of materials, including stone, concrete, and brick, and can be found in a variety of locations, including cemeteries, churches, and other public places. However, tombs are not ornately decorated like mausoleums are. Because of the larger size and decorations, mausoleums are much more expensive than tombs.
When comparing a tomb vs. a mausoleum, consider that a mausoleum typically includes a number of deceased, while a tomb may include only one, or perhaps two. In some rare cases, four people may be buried together in a tomb gravesite.
Finding the Right Burial Space for You
Deciding between mausoleums vs. crypts vs. tombs will depend on your individual preferences and budget. If you want a large, above-ground structure that is ornately decorated, then a mausoleum may be the right choice for you -- particularly if you want the seclusion of a private, custom mausoleum, or if you want to ensure the area remains completely dry. If you are looking for a smaller, below-ground chamber that is less expensive, a crypt or tomb may be a better option.
No matter what type of burial space you choose, it is important to make sure that it is properly maintained. This will help to ensure your loved one's remains are properly cared for and that their resting place is a place of peace and beauty.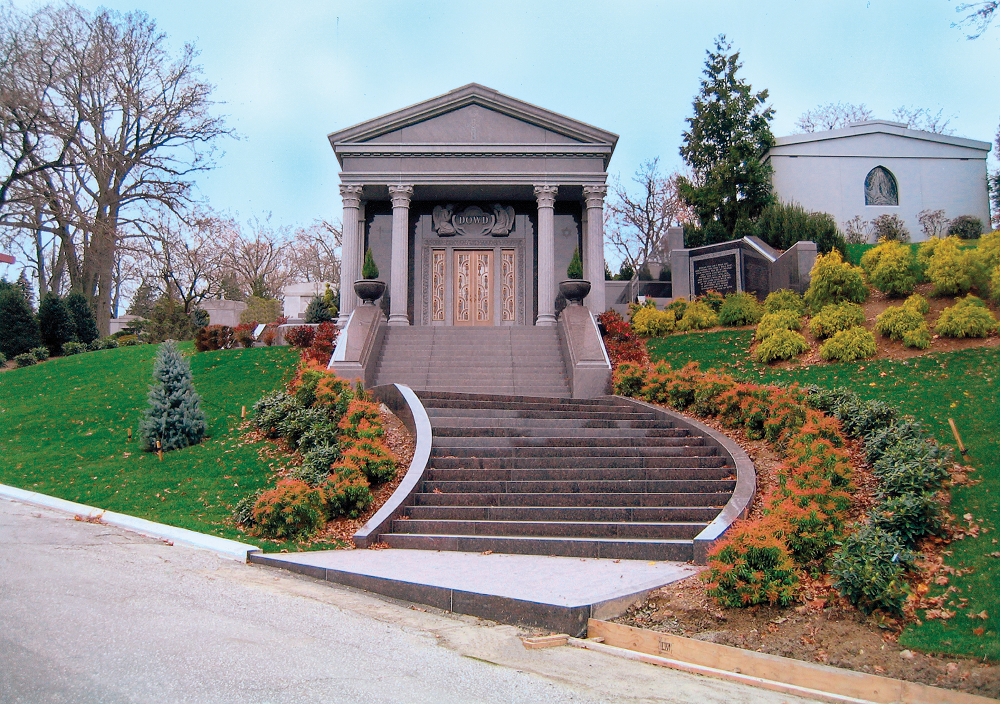 Maintenance of a burial space is typically handled by the cemetery where the deceased is laid to rest, though the way each cemetery handles the maintenance will differ. This may involve paying for regular cleaning and repairs.
You can also tend to the burial site by bringing fresh flowers, wreaths, flags, or other temporary decorations. Be sure to check with your cemetery first, as they may have rules for what can be displayed as a burial site decoration. It's important to speak with a representative from the cemetery to understand your options.
You should also consider accessibility and security. If loved ones have mobility issues, you may want to choose a burial space that is easily accessible for anyone who wishes to visit. Likewise, if you are concerned about security, you may want to choose a burial space in a secure area.
Choosing Burial Spaces
Mausoleums, crypts, and tombs all have different advantages and disadvantages when it comes to their suitability as burial sites. By considering all your options and making a well-informed decision, you can choose the right burial space for you or your loved one.
If you are planning a funeral in advance or have an immediate need, contact us at 844-808-3310 or find one of our locations near you for help from our funeral planning experts. We can walk you through any and every step of the process and discuss all your burial planning options.