Planning yours or a loved one's funeral in advance can feel like a daunting task, but it is important to do. It ensures your wishes will carried out without any added stress on those who remain, and that you get to decide how your life story is told.
This process can only succeed by finding the right answers to important questions. Here are some of the most important questions to ask a director when pre-planning.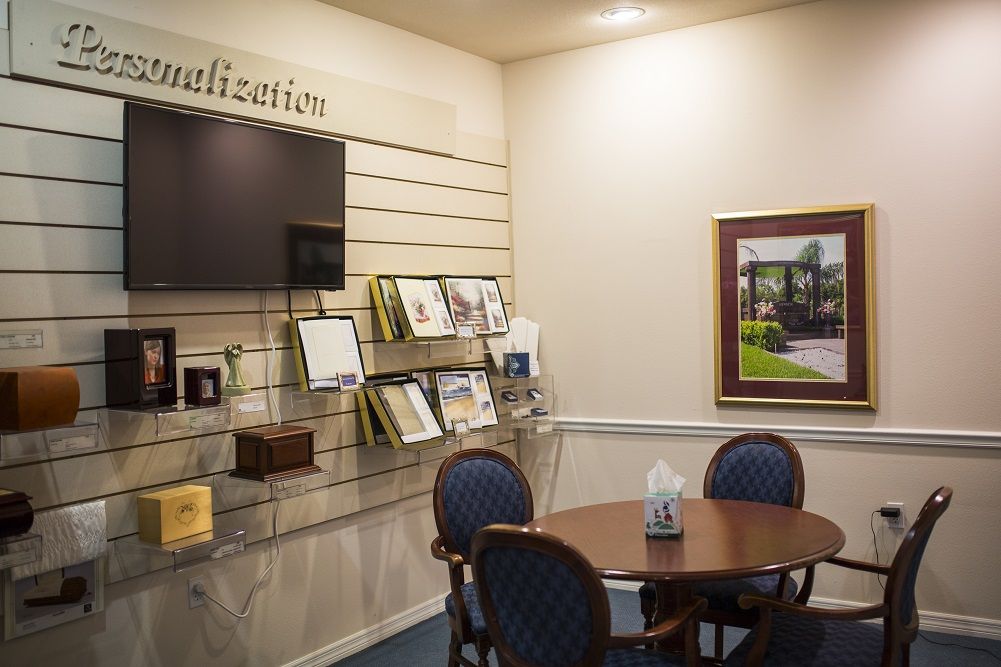 What are My Options for a Funeral?
There are many different types of burial services available, so it is important to know what your options are. You can choose from a traditional funeral and burial, a memorial service with a viewing or a Mass -- or both or neither -- a direct cremation where remains are scattered or placed in an urn and possibly also placed in a columbarium or even buried in a casket, and much more.
Typically, a traditional funeral includes a viewing, a funeral service, and a burial or cremation. A memorial service, meanwhile, can also be a non-religious ceremony that celebrates the life of the deceased. A direct cremation is the immediate cremation of the body without a viewing or service. All of these are viable options that may or may not be appropriate for your needs. It's best to share what you want and let the funeral or cemetery director help guide you. Please keep in mind that in additional to a funeral director at a funeral home, the staff at cemeteries can also help answer many of these questions. Here is a list of more than 300 funeral homes and cemeteries around the country with staff well-equipped to guide you through this process.
What are My Options for Burial or Cremation?
You can choose to be buried or cremated. If you choose to be buried, you will need to decide on a cemetery and a gravesite. If you choose to be cremated, you will need to decide what to do with the cremated remains. Some common options include scattering them, keeping them in an urn, or placing them in a columbarium.
What are the Costs of a Funeral?
The cost of a funeral can vary depending on the type of service you choose, the location, and the specific arrangements. It is important to get an estimate of the costs before you make any decisions. Be aware that if you do pre-plan, you can likely receive a better price by entering into what is typically called a pre-need contract with the funeral home of your choice. Such contracts are often more affordable because they offer discounted rates as well as the ability to pay over time. You will also be paying in today's prices instead of years or even decades of inflation.
What are the Legal Requirements for a Funeral?
There are some legal requirements that must be met when planning a funeral. This includes obtaining a death certificate and paperwork with the state. Naturally, your funeral or cemetery director will be the expert regarding what you'll need to do. You can rely on them to not only have the answers you need but also to have the ability to make these steps relatively painless for your loved ones.
What Are My Options for the Funeral Service?
The funeral service is a time to celebrate your life and to say goodbye. You can choose to have a religious or secular service, and you can choose the music, readings, and other elements of the service. Additionally, you can often choose the venue for a funeral service as well. Religious services are often held in a house of worship, for example. However, both religious and non-religious services are often held in the funeral home itself.
These answers help set the tone of the funeral. Think religious hymns versus songs from your favorite band, for example. Or religious readings versus poems, excerpts from beloved books, or even favorite movie lines. You can even choose who speaks at your funeral, including if there should be multiple eulogies.
What are My Options for the Reception?
The reception is a time for family and friends to come together and celebrate your life. You can choose to have a reception at the funeral home, at a restaurant, or at another location. Additionally, you don't have to hold a reception if you don't want to. It is, along with everything else concerning your pre-planning, up to you.
What are My Options for Transportation?
You will need to decide how you want your body to be transported to the funeral home and to the cemetery or crematorium. You can choose to have your body transported by ambulance, by funeral home vehicle, or by private vehicle. You will also want to arrange for a caravan, so those following the hearse to the gravesite, for example, can continue through red lights.
What are My Options for Flowers and Memorial Gifts?
You can choose to have flowers at the funeral service and/or at the reception. You can also choose to have flowers donated to a charity in your name or have charities receive donations in lieu of flowers. Likewise, you can choose to have memorial gifts donated to a charity in your name or to have them given to your family and friends.
What are My Options for Obituaries and Death Notices?
You can choose to have an obituary published in the newspaper and through other means, such as the funeral home's website and social media presence. You can also elect to have death notices sent to friends and family. These are just some of the most important questions to ask a funeral director when pre-planning.
Last-Minute Things to Consider
It's easy to overlook a few questions when speaking to a funeral director about pre-planning your own funeral. Here are some additional things to consider:
Your religious or cultural beliefs: Some religions have specific requirements for funerals, so it is important to factor this into your decision.
Your personal values: What is important to you in a funeral? Do you want it to be religious or secular? Do you want it to be formal or informal?
Your budget: How much are you willing to spend on your funeral? How important is the casket material, for example, or how elaborate a memorial marker?
Your family and friends: What do your loved ones want? It is important to consider their wishes as well as your own.
It is also important to ask any other questions that you have. The director should be happy to answer all of your questions and help you create a plan that is right for you. There is surely not question they haven't already heard, so feel free to ask absolutely anything.
By asking the right questions and getting everything in writing, you can help to ensure that your funeral is a reflection of your wishes and that your loved ones are taken care of.
You can find more helpful resources or even connect with a funeral or cemetery directory at MemorialPlanning.com.