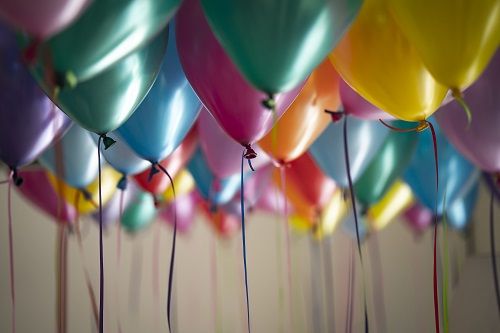 Throughout time, one of the best ways for friends and family to grieve a deceased loved one is through a memorial service. There are many ways to hold a memorial, including a traditional funeral.
However, celebrations of life are becoming increasingly popular because they offer a lighter, often more cathartic opportunity to remember and bid farewell to those we've lost.
What is a celebration of life? What is the difference between a celebration of life vs. a funeral? Read on for details.

The Celebration of Life in a Nutshell
At its most basic, a celebration of life is a memorial service for a deceased loved one. When it comes to choosing between a traditional memorial service versus a celebration of life, there are some major differences - the first and foremost being the idea of a celebration.
Rather than somberly focusing on what has been lost, the primary intent becomes celebrating the personality and character of the deceased, as well as the positive impact they had on the lives of those around them.
A celebration of life is centered on expressing the joy the deceased brought to those around them and remembering the happiness they engendered in life to their friends and family members. While there is certainly some positive reminiscing at a more typical memorial service, this is the main intent and focus. But what exactly happens at a celebration of life vs. a funeral?

What Happens at a Celebration of Life?
There's no "standard" celebration of life service. Each one should showcase aspects that made the individual unique and special.
There are, however, plenty of commonalities that can provide you a glimpse of what a typical celebration of life would look like.
Here are some examples:

Unique Locations
If you're wondering where to hold a celebration of life, you'll be happy to know you have many choices. One of the biggest differences between a traditional memorial service vs. a celebration of life is the location.
You could hold a celebration of life at a church or funeral home, but many are held in locations that had significance to the departed. You may hold a celebration of life for a film enthusiast at a movie theater, for a sports fan at a football field, or for a boat lover at a marina. One could also be held in a hall or bar with music and dancing.

Theme and Décor
Since celebrations of life are meant to be joyful, decorations should reflect that. Bunting, ribbons, balloons, and other festive elements in bright colors - elements you would rarely see at a traditional memorial service - are quite common at a celebration of life. Including memorabilia from the deceased is also a common decoration, as are photographs and videos.

Music That Reflects the Personality of the Deceased
Just about everyone has a favorite song, band, or piece of music, and it's typical to play this music at a celebration of life. Depending on how devoted the deceased was to music or performing, there are many ways to incorporate this. Simply play a favorite song or organize live performances complete with dancing or even karaoke.

Other Activities
One of the great strengths of the celebration of life is that it's less ordered and regimented than a typical memorial service.
That provides plenty of opportunities to have other activities you wouldn't see at a traditional event. Leave time to recount stories of the deceased and engage in their favorite recreational activities together in remembrance of them, as this will bring everyone together in many ways beyond that of bonding over grief.

Food and Revelry
Celebrations of life are meant to convey a cheery, almost party-like atmosphere - and that often means providing your guests with food and drink.
Your refreshments can reflect the personality of the deceased, so having the cuisine they loved the most is another way to remember them fondly. "Eat, drink, and be merry" is the order of the day with a celebration of life!
Creating a Celebration of Life
There are many differences between celebrations of life vs. funerals. While there will always be a place for the funeral, adding a celebration of life into the mix can help temper the sadness and grief associated with the passing of a loved one while also remembering them in a way that focuses on who they were in life and how they helped change the world.
A celebration of life does not need to replace the traditional types of memorial services, but can be an addition. Perhaps it's an open invitation, or it's kept intimidate to a smaller group of family or friends. It's up to those mourning the loss, and what the deceased would have wanted.
This makes holding a celebration of life especially effective after your loved one's funeral and burial. Having a way to release that grief in a positive manner can feel like a breath of fresh air. Focusing your attention on the life of the deceased, their personality, and their accomplishments makes it easier for those left behind to mourn their loss in ways that offer additional opportunities to begin to heal from that loss together as a community.
For help planning a celebration of life, or any memorial, such as a viewing, funeral service, or the like, consider talking to a MemorialPlanning.com expert by finding a cemetery or funeral home near you, or by calling 844-808-3310.