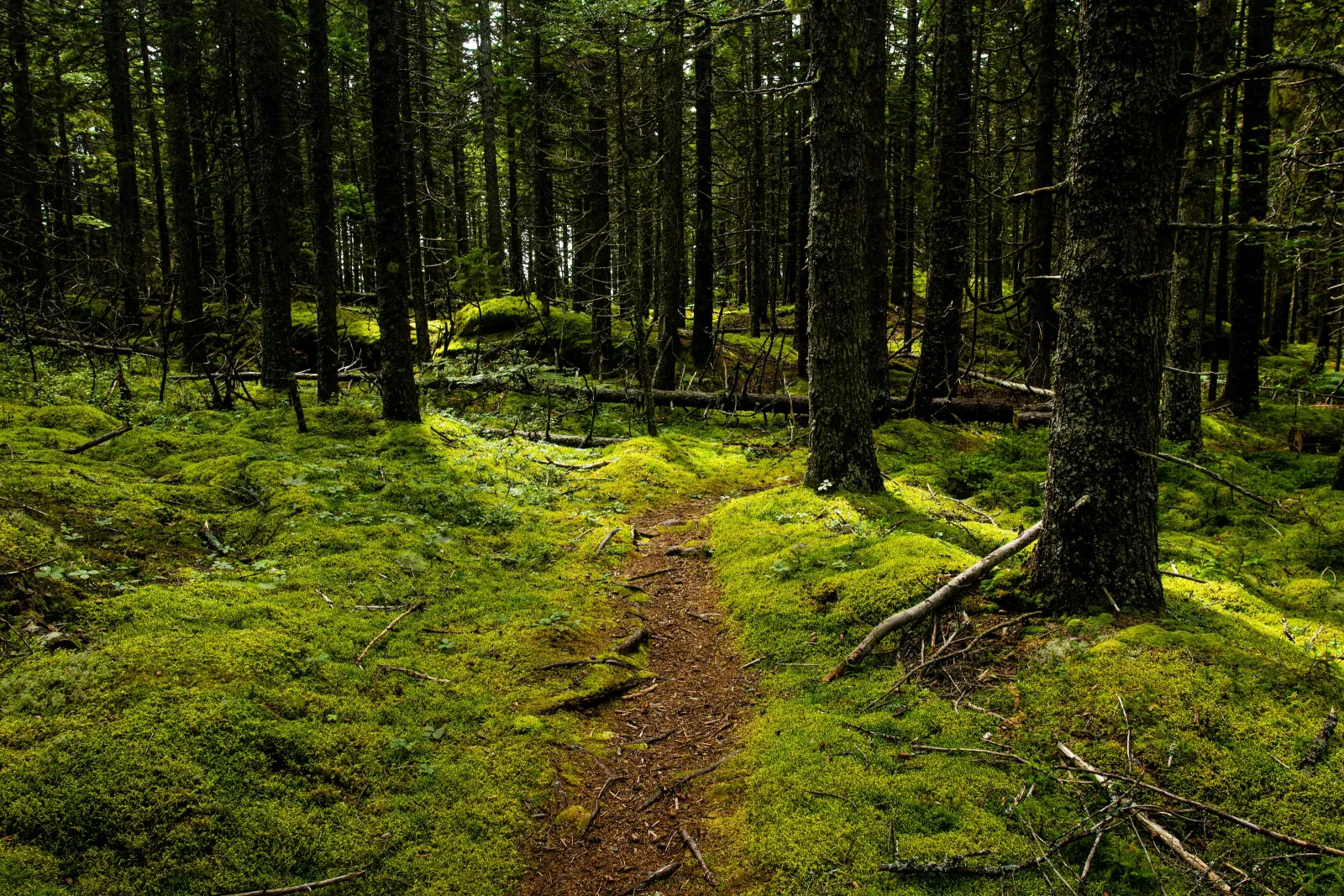 What is the Most Environmentally Friendly Burial Option?
More and more of us are looking to be good stewards of the environment. We live our lives while striving to be as "green" as possible, focusing on reducing the amount of waste we produce, reusing and repurposing objects whenever necessary, and recycling when we can.
Some of us feel so strongly about being environmentally responsible that we also wish to contribute even after our deaths, by ensuring our burial doesn't have a negative environmental impact.
If you or a loved one feels that protecting the environment is important enough to look for environmentally-friendly burial options, you're not alone. The so-called "green burial" movement is alive and well and has been growing more popular by the day. Read on for information on the best eco-friendly burial options.
Why the Need for Eco-Friendly Burial Options?
Seemingly everything in our modern would has an impact on the environment, and burials are no exception. A body may very well receive embalming chemicals prior to burial, space must be reserved for the vault, the casket — made of either wood or metal — will be placed into the vault. Equipment is used throughout this process, as well as to maintain the cemetery grounds.
But what about cremation? You may then be wondering: is a burial or cremation more eco-friendly? In the end, cremation can be considered a more environmentally-friendly option than a traditional burial, in that it can forgo the embalming and, unless the cremated remains are being buried, can also forgo the burial vault and casket.
But for those who don't want to be cremated, or who are looking for a different eco-friendly burial option, there are alternatives.

The Eco-Friendliness of Green Burials

Of course, there is no type of burial that is completely and utterly carbon-neutral, as the carbon emissions associated with preparing a body for burial and then interring that body can only be reduced so far. However, green burials are much less demanding than traditional casket burials because of various important factors, including preparing the body using non-toxic methods, using easily biodegradable burial materials, and preparing burial plots without the need for a concrete vault.
Not using concrete vaults greatly reduces the amount of greenhouse gas emissions associated with the creation and pouring of concrete. Additionally, eco-friendly green burials don't use large caskets made from metal or exotic hardwoods that need to be harvested and machine processed, instead focusing on the use of coffins made from more easily biodegradable materials like pine, cardboard, and papier-mache. Some extra eco-friendly burials, often referred to as natural burials, even forgo a coffin altogether and make use of a cloth or textile shroud. Finally, these types of burials typically do not use embalming, which prevents the chemicals used in the embalming process from seeping into the ground.

What Does an Eco-Friendly Burial Look Like?

Eco-friendly burials can take a few different forms. The one described above is considered a "standard" green burial, which makes use of a body that has not been embalmed and placed in a biodegradable coffin or shroud to be laid in a grave without a concrete vault. However, there are other types of green burials as well, with tree burials as the most popular secondary eco-friendly burial option for many individuals. Tree burials, which are sometimes called tree pod burials, are a unique approach that involves placing the remains of the deceased in any organic, biodegradable container, burying them in the ground, and then planting a tree directly above them. As the body decomposes, the tree can then use the nutrients the body adds to the soil. Some companies offer tree pod burials that make use of biodegradable urns for cremated remains that also include a tree seed of your choice.
Another option referenced above is a natural burial, which forgoes the casket completely and placed the wrapped body directly into the ground. This is significantly less available than a more common green burial.

Where Can You Have an Eco-Friendly Burial?

The good news is that there are few to any restrictions on having an environmentally-friendly burial in the United States. Only Arkansas, California, Indiana, Louisiana, Washington state, and the District of Columbia have laws banning them, and only in the specific circumstance of a home burial on private property versus one in an established cemetery.
Everywhere else in the United States it's legal to have a green burial, whether it's at home or at a cemetery that offers eco-friendly burial options. However, cemeteries that do offer green options often do not have tree burials as an option, so if you are looking for a tree burial, home burial is likely to be your best bet. Check any of your state, county, or municipal zoning laws to see if you need to seek a permit first.

Learn More About Environmentally-Friendly Burials

As mentioned previously, there is still no way to have a completely carbon-neutral burial. The necessity for preparing and transporting human remains to a burial site simply makes such an endeavor impossible, despite our best efforts and intentions. However, this does not mean that we can't be environmentally responsible when it comes to the disposition of our earthly remains after death in ways that still satisfy the requirements for saying goodbye to our loved ones with dignity.
Today's green burial approaches, whether they are a simple matter of the body being buried in a biodegradable casket in a grave without a vault or if the body is combined with a tree to provide that tree nutrients as it grows, are still many times more environmentally-friendly than traditional burials. This is what drives many to consider a green burial even over cremation, which as stated is still more eco-friendly than a traditional burial. If you're interested in learning more about green options, contact a cemetery or burial services provider that specializes in these types of eco-friendly forms of burials.

MemorialPlanning.com operates more than 200 cemeteries around the country. We are happy to help.