Cremation

Get A Free, No Obligation Info Kit Sent to Your Email:
Different burial options
Helpful tips and advice
Why to plan now
Securing Peace of Mind
How to get started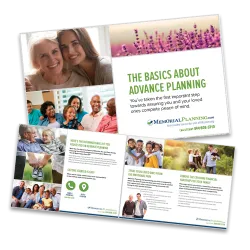 Get A Free, No Obligation Burial Information Guide
Types of Cremation Services
Generally speaking, there are three types of cremation services. Deciding which one is best for you and your family is ultimately a personal choice.

Memorial Service: A memorial service is very similar to a funeral service. The main difference being that the deceased is not present at a memorial service. Instead, the cremation occurs just a few days after death, and an urn is instead usually present at the memorial service. The service may feature religious readings and/or stories about the deceased. It is often times held at a funeral home or place of worship.


Funeral Service with Viewing Followed by a Cremation: A typical funeral service in which the body is displayed is sometimes held prior to the cremation. This service allows loved ones to hold a viewing of the body, followed by a typical service involving readings and a eulogy. After the service, the cremation occurs.


Immediate Cremation: This basic type of cremation service usually occurs within just a few days of death. The body is quickly cremated and remains are returned to the family without any type of service.
Did You Know?
You can pre-plan your funeral and burial arrangements?
Don't miss this opportunity to put your Advance Plans in place for how you would like your life's best moments to be memorialized. For the month of June, get either 10% off or 36 months interest-free financing on advance-planning purchases.
Call or stop in today for complete details and to receive your complimentary Family Estate Planning Guide.
We Are All in This Together!
Today, more than ever, please know that we stand with you.
In this unprecedented time in our lives, nothing is more sacred or important to us than to be by your side today, tomorrow and always. We appreciate and salute the first responders, healthcare professionals and all others who are working tirelessly to help end this pandemic. We hope that you -- and your families -- are safe and healthy as we look forward to a return to normalcy.
As an essential business, we are continuing to serve those in need of burial and cremation services -- both in advance and at-need. Our employees are committed to helping arrange services, preserve legacies and honor the life stories of your beloved friends and family. We are taking extra precautions such as offering video chat consultations, increased sanitation efforts at our facilities, and observing safe ways to welcome and console families at our locations. If you have questions about making your own arrangements, planning for a loved one or friend, or have just lost someone dear to you, trust that you are our only priority and we share your concerns, fears and grief. We are ready to help you through these uncertain times. Please hold your loved ones close, and keep them safe and healthy. And please know that we will do the same as we stand with you!