Mt Ever Rest Memorial Park North
1717 N Drake Rd Kalamazoo, MI 49008
About Our Cemetery:

Established in 1968, Mt. Ever Rest Memorial Park North in Kalamazoo, Michigan is located near Western Michigan University. The grounds provide a quiet country setting, with pine trees lining the entrance.
Mt. Ever Rest Memorial Park North offers traditional in-ground and cremation burials, exterior crypts, and niches.
CONTACT US TODAY TO SAVE!

Get A Free, No Obligation Burial Information Guide sent right to your email that includes:
•Different burial options•Helpful tips and advice•Why to plan now•Securing Peace of Mind•How to get started


What is Burial Planning and Why Should You Consider It?
Burial planning involves arranging and even pre-paying your funeral now, decades in advance. There are numerous beneficial reasons to do this:
Pay today's costs instead of years and years of inflation
Set your legacy by ensuring your story is told your way
Spare your loved ones the added stress of guessing what you would want
Alleviate additional grief during your loved ones' time of loss
Learn more by downloading a free guide from the form above.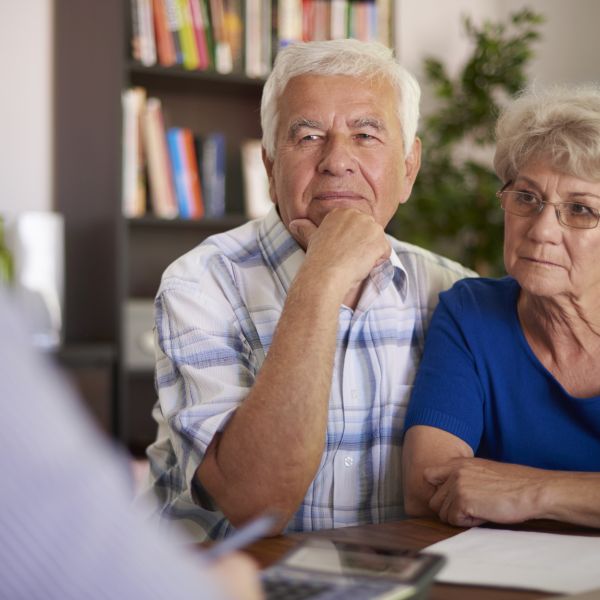 Start Securing Your Legacy Today!
Planning Ahead Helps Protect Against The Unexpected.

Life is filled with precious moments, and planning for your end-of-life wishes is an act of love and consideration for those you cherish the most. Take control of your future and ensure your wishes are honored with our pre-planning services. Call or stop in today for complete details.
Wife and I just pre-planned a burial at Hillside Cemetery. I wasn't sure what the process was but Fran at Hillside couldn't have been more helpful leading us through our options. We feel so much better now that it is off our plate. Great to lock in on price since we plan on living quite a few more years.

Xavier F - August '21 Hillside Cemetery, PA
We had the most amazing experience with Hayley Bouhuijs at St Peter & St Paul! Her calm, caring demeanor saw us through a tough time and allowed us the time to select the memorial, with the best wording and images for a beautiful memorial stone. It was during the Pandemic and handled remotely, the progress evolved slowly, but surely and Hayley had the patience to lead us through all the details. The final result was an absolutely beautiful tribute to my mother and father which made the entire process worth-the-wait!

Steven S - July '21 SS. Peter and Paul Cemetery, PA
Our recent experience at Mt Lebanon Cemetery was far better than we had imagined it would be. We received excellent customer service from Jason Yim who took care of all of our concerns in a professional and timely way. Many years ago we planted two small trees on either side of our family stone. We were told they would not grow to be large but they did to the point they were obscuring the stone. We traveled from Indianapolis prepared to remove them ourselves if necessary but instead got wonderful service from Jason. He saw to it that the trees were removed, the surrounding ground was leveled off and planted with grass, and he sent us a photo of the completed project within the month. We are very grateful to Jason and his team for the peace of mind we have now.

Bob S - July '21 Mount Lebanon Cemetery, PA
We went today to do our pre-planned funeral arrangements and met with Lisa Johnson. We felt extremely comfortable and very happy with her helping us plan our very distant arrangements. I would highly recommend Seawinds Funeral Home. We have done business with them in the past for our parents and they were wonderful to deal with. It's not and easy thing to do to make arrangements while you are still alive, but a very necessary thing to do especially if you have children so you can have peace of mind after your passing that your wishes are being met and there will be no financial responsibility for your loved ones.

Maggie T - June '21 Seawinds Funeral Home & Crematory - Sebastian, FL
All the staff members were really nice and caring. They even went down the road to get my 1 yr old milk from the store during the funeral because I had forgotten due to all the stress of the loss of my little brother. No other business has ever showed the compassion and love that this place has. Everything was really special and perfect their is nothing that could have made it better. They take care of everything from beginning to end and if you have kids they are glad to take care of them. They really understand what you are going through and they themselves have loved ones buried their. God is good and God led us to Montlawn Memorial.
Israel C - June '21 Montlawn Memorial Park, Funerals & Cremations, NC
My husband & I have recently purchased our eternal resting property, we have talked about doing so for awhile now, & are happy that we won't leave our family wondering about our wishes, or perhaps with the unplanned expense of it in the future. Our parents had pre planned their places and we know how much easier it made it on our families, Helping us with every detail, Lily was so great to work with, & offered many helpful suggestions, and shared some experiences of things that would make choices easier, & we weren't afraid to ask questions. We know approaching this decision now, then when we are grieving later on, has really given us so much more peace of mind.
Liz - June '21 Windridge Memorial Park, IL
Forest Hill has been very supportive in helping my family with the final resting place for my wife. They attended to every need and request. They have made sure every detail is taken care. They are always offering a kind word and willing to make sure we are comfortable with maintenance and up keep. The flower package adds to beauty of the grave site.
William - May '21 Forest Hills Memorial Park & Palm City Chapel, FL
I just would like to thank Angela for the dedication she extended to me during the burial of my brother. During this difficult time his paperwork was mishandled at the insurance company and she was very patience and understanding and even gave her personal cell number for me to call to discuss arrangements after office hours. We are like family now. Thanks again.

D Evans - March '21 Forest Lawn Cemetery, VA
Crestwood Memorial Cemetery had always more than met my expectations. Staff is always compassionate and caring. The facilities are serene, beautifully decorated and comfortable, which is needed in a time of distress and sadness. And a special 5 star rating thank you to Rachael Logan, that was knowledgeable, efficient, and compassionate in a professional manner.

Betty - February '21 Crestwood Memorial, AL
I never imagined that I would have to write a review for a funeral home but here I am. JP is amazing. My stepmom passed last week and my father, sister and I worked with JP to handle the arrangements. He is so kind and empathetic. He explained everything in a way we could understand and was very sensitive to our feelings during this difficult time. He came highly recommended to my father and now we are highly recommending him to others. Thank you JP for all you did to support our family in our time of need.

Larissa - October '20 Montlawn Memorial Park & Funeral Home, NC