Garden View Funeral Home
10501 North State Road 3 Muncie, IN 47303
Garden View Obituaries
Please click below for a complete list of obituaries in the Muncie, Indiana area. We are very sorry for your recent loss.
Muncie's Trusted Funeral, Burial & Cremation Service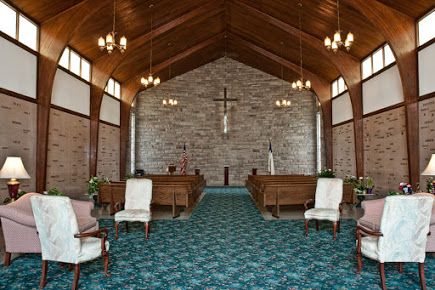 Garden View Funeral Home believes that the choices you make to honor your loved one's life should be as personalized as the individual they memorialize. That's why you'll always find our employees passionate about fulfilling your specific needs.
The choice of a funeral home is the first of many arrangements made after a loved one passes away. Garden View Funeral Home's team can design a lovely memorial and offer advice and suggestions on the various decisions that must be taken when organizing a funeral, cremation, memorial, celebration of life, and/or burial service.

How to Get Started
You'll have to decide whether you want a burial or cremation as one of the first key choices. Then from that selection you can look into further possibilities like burial in a grave or above ground in a mausoleum, or cremated remains being placed in an urn or scattered in a scattering garden. These are incredibly personal decisions, and with our knowledge and compassion, we can assist you in making them.

We can assist in planning or pre-planning:
Traditional funerals and burials

Traditional cremation services

Services including memorial, church, and graveside services

Funeral products such as caskets, urns, and memorial markers or headstones

Keepsake and remembrance jewelry

Personalized mementos

Online guestbooks

Photo tribute videos

Much more
Learn more about our Muncie, Indiana facilities, employees, and how we can assist you in preparing or pre-planning a funeral by visiting our full site below.
Very professional and they took care of everything.
Drake - November '21
Beautiful service was set up and it was very sanitary.
Nicole - December '20