MacDonald Funeral Home & Cremation Services
10520 N Florida Ave Tampa, FL 33612
MacDonald Funeral Home Obituaries
We are very sorry if you have experienced a recent loss. Click below to view MacDonald Funeral Home's full listing of obituaries in Tampa, FL.
Serving the Tampa Area Since 2002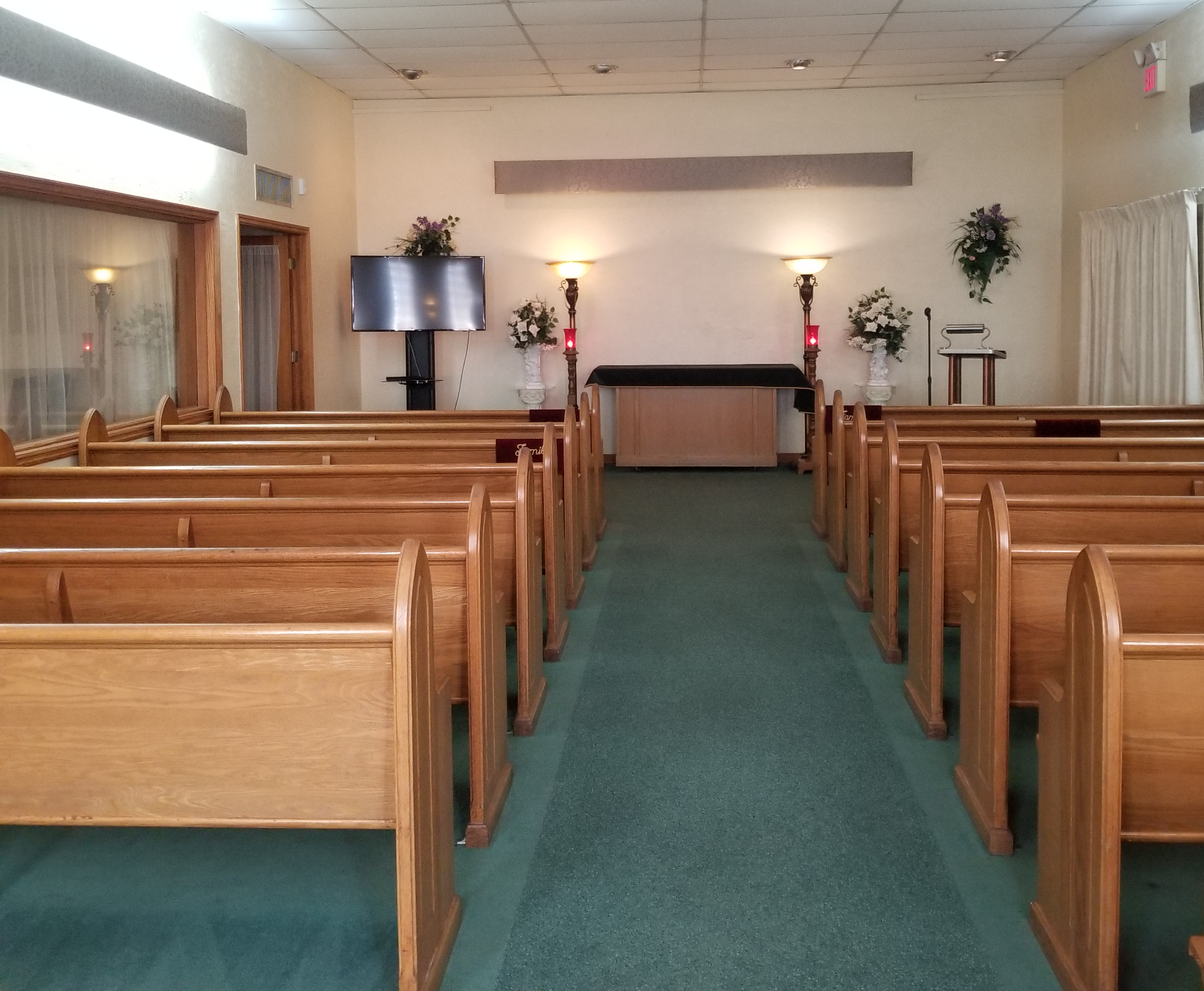 MacDonald Funeral Home & Cremation Services is located on N. Florida Avenue in what was formally known as the Duval Funeral Home. It was purchased by Mr. Lowell MacDonald, who had the building completely renovated before opening its doors in 2002.
Our beautifully designed main chapel can seat up to 85 people. Our visitation and viewing room can also be used for services and additional seating.
We have extensive experience providing premium funeral and cremation services to the Tampa, Forest Hills, Lutz, Land 0' Lakes, Carrollwood, New Tampa, Wesley Chapel, and surrounding areas.
How to Start Funeral Planning

One of the first steps in planning a funeral is deciding between burial or cremation. Many other options stem from that decision. If you choose burial, you will decide between having a traditional in-ground burial, or above ground within a mausoleum. If you choose cremation, you can decide between burying the remains, keeping them within an urn, or scattering them. At MacDonald Funeral Home & Cremation Services, we understand how taxing these decisions can be, and use our decades of expertise to help you make the best decision for you or your loved ones.
We can assist in planning or pre-planning:
Traditional funerals and burials

Traditional cremation services
Memorial, church, and graveside services
Funeral products including caskets, urns, and memorial markers or headstones
Keepsake and remembrance jewelry
Personalized mementos
Online guestbooks
Photo tribute videos
To learn more about our top-quality funeral and cremation services in the Tampa, FL area and how we can best assist you and your family, visit our full site below.
When my mother passed in January we were shocked and had to find a affordable funeral service. This was the best place i could i have gone to for help i got my loved ones ashes back within a week and got any and all questions answered. They made the process easy and stress free!
Teresa - April '22
I recently needed to utilize the cremation services of MacDonald Funeral Home for a loved one and highly recommend them. Lowell was extremely responsive, professional and compassionate.
Lindy - December '20
My experience was wonderful one lost week ago my father and funeral MacDonald gave exceptional attention, are very happy and grateful to the owner and all who work there and do their best to help families that such pain of losing a loved one is made easier by giving us the best service, my advice is if you are going through a time like this and are looking for a funeral home can have excellence funeral MacDonald home. So recommend them. We are more than thankful
Nicole - January '20