Roselawn Funeral Home
450 Courthouse Road Princeton, WV 24740
Roselawn Obituaries in Princeton, West Virginia
The staff of Roselawn Funeral Home extends its deepest condolences if you have experienced a loss. Please find our full listing of obituaries in Princeton, WV below.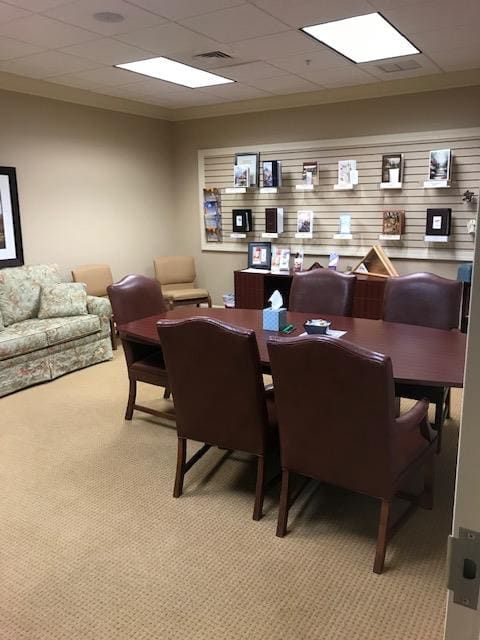 Expert Funeral, Cremation & Burial Services in Princeton and Bluefield
Whether you have an immediate need or are considering pre-planning a memorial service, one of the first tasks is selecting a funeral home that can help you navigate this process. At Roselawn Funeral Home, we have extensive experience in creating memorable tributes that honor your loved one's memory. We also ease the burden of planning a funeral by compassionately guiding families through the many choices to be made.

Roselawn Funeral Home offers two private arrangement suites. We also offer Veteran services with Military honors and specialize in personalizing funeral services specific to the life of your loved one (or yourself if you are planning your own memorial in advance). In addition to ample parking, we feature a large chapel equipped with a modern sound system and virtual live stream accessibility. There is also a kitchen for family usage for those who would like to cater a meal for after the service.

How to Get Started
Funeral planning can be daunting and even confusing, especially while simultaneously grieving the loss of a loved one. One of your first choices will be selecting between a traditional burial with a casket or a cremation. From there, an abundance of choices will present themselves depending on your response. As always, the team at Roselawn Funeral Home is here to help you and your family navigate these important decisions.
We can assist in planning or pre-planning:
Traditional funerals and burials

Traditional cremation services

Memorial, church, and graveside services

Funeral products such as caskets, urns, and memorial markers or headstones

Keepsake and remembrance jewelry

Personalized mementos

Online guestbooks

Photo tribute videos

Much more
Learn more about Roselawn Funeral Home and how our staff has earned a reputation as a trusted funeral, cremation, and burial service provider in the Princeton, WV area by visiting our full site below.
Beautiful, peaceful and staff are very kind and compassionate


Chastity - September '20
The presentation was outstanding and easy to understand which helped us in our decision
John - June '20