Immediate Need Funeral Arrangements
Knollwood Memorial Park is Here to Help
Immediate, or at-need, funeral arrangements are made at the time of death, usually by surviving loved ones. If you have an immediate need or know that you will soon need funeral and memorial planning services, we are here to help. Contact us now and we can help ease the burden and assist with your planning needs. 
You are not alone.
Hours of Operation: M- F: 8:00am - 4:00pm, Sat: 9:00am - 12:00pm, Mausoleum Visitation Hours, M-Sun: 7:00am - 7:00pm

Please call us or fill out the form below and a friendly representative will be in touch as soon as possible.
We Can Help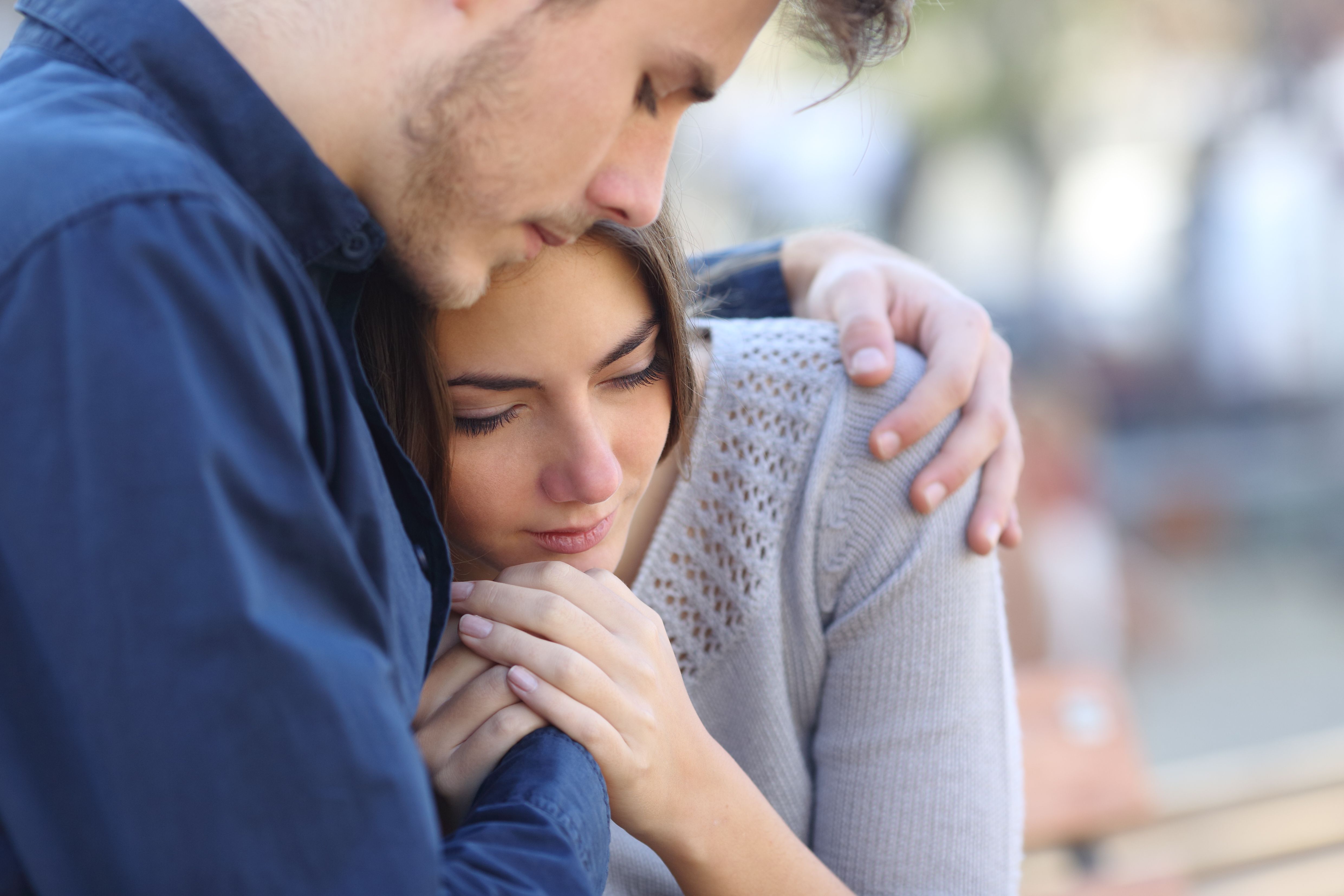 We have found over the years that when a death occurs, many families are not clear on what immediate steps should be taken.
It can be a highly emotional and confusing time when a loved one passes. For that reason, we have listed the key steps that should be taken prior to making at-need funeral arrangements to ensure proper care for your loved one.  

If there is an unexpected death in your home, call 911 immediately. Upon arrival, the medical team will provide specific instruction on the next steps. If your loved one was under hospice care, call the hospice immediately and they will take charge of the situation.

As soon as possible, contact close family and friends, the deceased's physician (if a hospice is not involved), and the deceased's lawyer. If the deceased cared for any dependents, make arrangements immediately for their safe care.

Look for any written instructions (Letter of Instruction, Final Instructions, Disposition Authorization) for funeral or memorial service arrangements and burial or cremation arrangements. Determine if the deceased named a "Designated Agent" to take care of the arrangements. Also determine if the deceased left any direction on donating organs or tissue upon their death.

If you are the Designated Agent (or if there is none and you are taking responsibility), please contact us to schedule an arrangement conference to determine final arrangements. We can help with every step of the process.

If you would like more details on how to plan an immediate need funeral, feel free to review our step-by-step planning guide.
Personal Items of the Deceased to Collect Prior to Discussion
When you meet with one of our immediate need funeral planning experts, we will walk you through everything you need to know and do. We can help with every decision. To make that process as productive and efficient as possible, please collect and bring the following items.
Completed Planning Guide with final arrangements. If not available:
• Date of birth
• The complete legal name with correct spelling
• Social security number
• Parents' names with the mother's maiden name
• Occupation when working
Will or letter of instructions
Military service and discharge papers
Clothing including undergarments,but no jewelry
A recent photo of the deceased for identification purposes
Photos of the deceased for the Life Story DVD
Music suggestions for service
Prayers or passages for memorial folders or prayer cards
Overview of the Components that Need to be Chosen for an At-Need Funeral
When it comes time to start planning the memorialization, there are essential elements of a burial, cremation, and funeral that need to be considered. They include: