Image Source: Pixabay
With all the leisure time and exciting possibilities retirement affords you, the years after you stop working are supposed to be some of the best times of your life. Unfortunately this doesn't always become reality. Many retirees complain that they often feel bored, restless, or discontented during this period of their lives.
If you feel this way, don't worry - you're certainly not alone and it needn't continue. What follows is our list of the Top 7 Things to Do When Retired and Bored.
Rewarding

Retirement Activities to Keep You Busy
The only limitations you'll face when it comes to retirement happiness reside in your attitude toward retirement and the power of your imagination. Now is the time to do what you've always wanted! So jumpstart that imagination and read on.
1. Do Volunteer Work
There's no greater reward than giving of yourself and your time to help others. If you're experiencing boredom during retirement and looking for something to do, there are many opportunities for volunteer work. Here are just a few of them:
2. Visit Places You've Never Been
Traveling is a great retirement activity to keep you busy and enrich your life. Whether you go abroad or stay right here in the United States, traveling is a fantastic way to reboot your mood and re-energize yourself after retirement. You can certainly return to places you loved in your younger days, but it might be more stimulating to visit places you've dreamed about but never been.
3. Take Up an Artistic Hobby
Image Source: Pexels
Many retirees find great satisfaction in artistic pursuits. This is a rewarding activity you can do alone or in a group setting. Exploring your creative side will be fulfilling in ways you never thought possible. No matter what artistic practice you wish to engage in, the sheer act of creating will take your mind in exciting new directions and transform your perspective on life.
4. Join a Book Club or Read All the Way Through an All-Time Best List
No matter if you're an avid reader already or not, books will open you up to new worlds and novel ways of thinking. Joining a book club will transport you and provide opportunities to form new friendships. It will also help you feel more included, which is a failsafe way to alleviate boredom and loneliness.
If you prefer solitude when you read or want more control over your reading material, there are many Best Books lists you can choose from out there. Whether you choose to read those classics you've never quite gotten to or prefer something a little more genre specific, reading through a Best Books list will stimulate your mind into new modes of perception and give you a deep sense of accomplishment. Whether you're retired or not, one of the best things you can do when bored is picking up a book!
5. Improve Your Cooking Skills
You can never have too much cooking knowledge. Even if you already consider yourself a master chef, try your hand at a new form of American cuisine or learn about food from exotic countries overseas. Perhaps see if you're as good at baking. You'll discover that learning to cook new foods will spark your creativity and present you with social opportunities you might otherwise miss.
Culinary art is a rewarding activity you can practice alone, with a group of friends, or in a classroom setting. There are many opportunities to hone your cooking skills out there. The only requirement is that your share your extravagant meals!
6. Do Genealogical Research
It's never too late to discover more about who you are and where you came from. Exploring your extended family tree is a truly fascinating experience, one that will open new avenues of self-perception and enhance your sense of belonging. You can begin the research either at your local library or on a reputable genealogy website.
7. Take up Gardening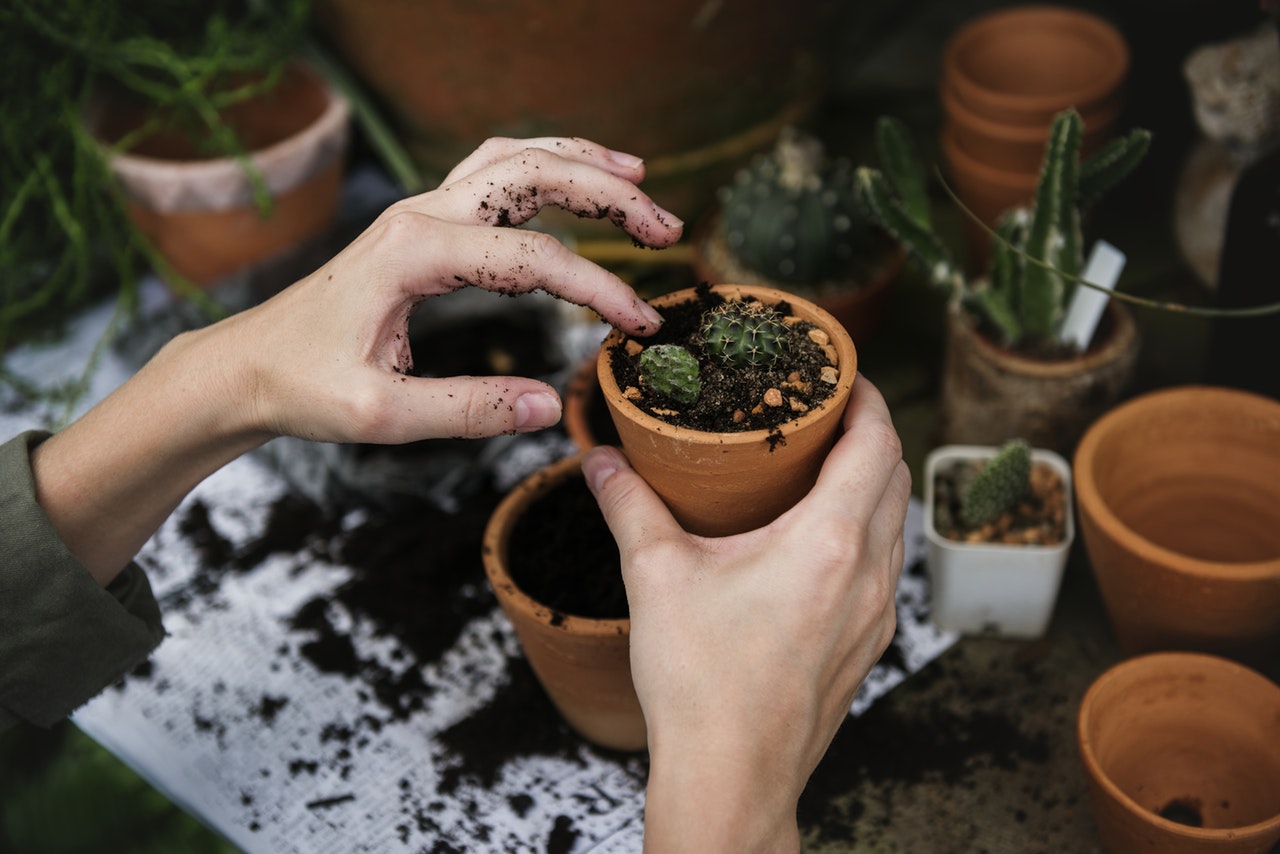 Image Source: Pexels
Gardening is a creative and rewarding way to keep busy during your retirement years. There's nothing more life-affirming than nurturing new life and watching it grow, so you can rest assured that gardening will engage you in a variety of ways and break the unpleasant spell of boredom.
Gardening is yet another activity that you can do alone or as part of a group. So if you want to re-energize yourself, start clearing that space in your yard or explore the more participatory opportunities at your local community garden.
A Great
and
Easy
Retirement Activity
That Won't
Keep
Y
ou Busy
- Burial Planning
Retirement is the beginning of something new, but it's never too early to start making plans for what comes next. So while you're mapping out your newly discovered retirement activities, why not consider burial planning as well? Having a comprehensive burial plan in place is one of the best ways to rest a little easier and eliminate some of the emotional stress your family will feel when the time finally comes, long after you've explored the real and literary world, and cooked a few masterpiece meals.
There are other benefits to a burial planning as well. Not only will having a prepaid burial plan in place reduce you and your family's levels of stress, purchasing in advance also saves your family a great deal of money but locking in today's prices before decades of inflation. This will allow you to pass on more of your wealth and protect your surviving family's assets as well.
Lastly, your prearranged burial plan will also ensure that you get your preferred burial location and preferences, such as a casket, or to be cremated, or to be in a mausoleum with other family members, etc. You get to take control of your legacy. Please start considering a burial plan today. It's not a difficult process once you get started and we're certain you'll have more peace of mind when it's done.
By burial planning now, you can spend less time worrying and more time focusing on all the fun activities of your golden years.