Cremation is an increasingly popular choice for the final disposition of the deceased. Choosing cremation over traditional burial offers much more flexibility and provides benefits to the families of loved ones that aren't always available to them with traditional casket burials, which is just one reason why so many more people are choosing a scatter garden today.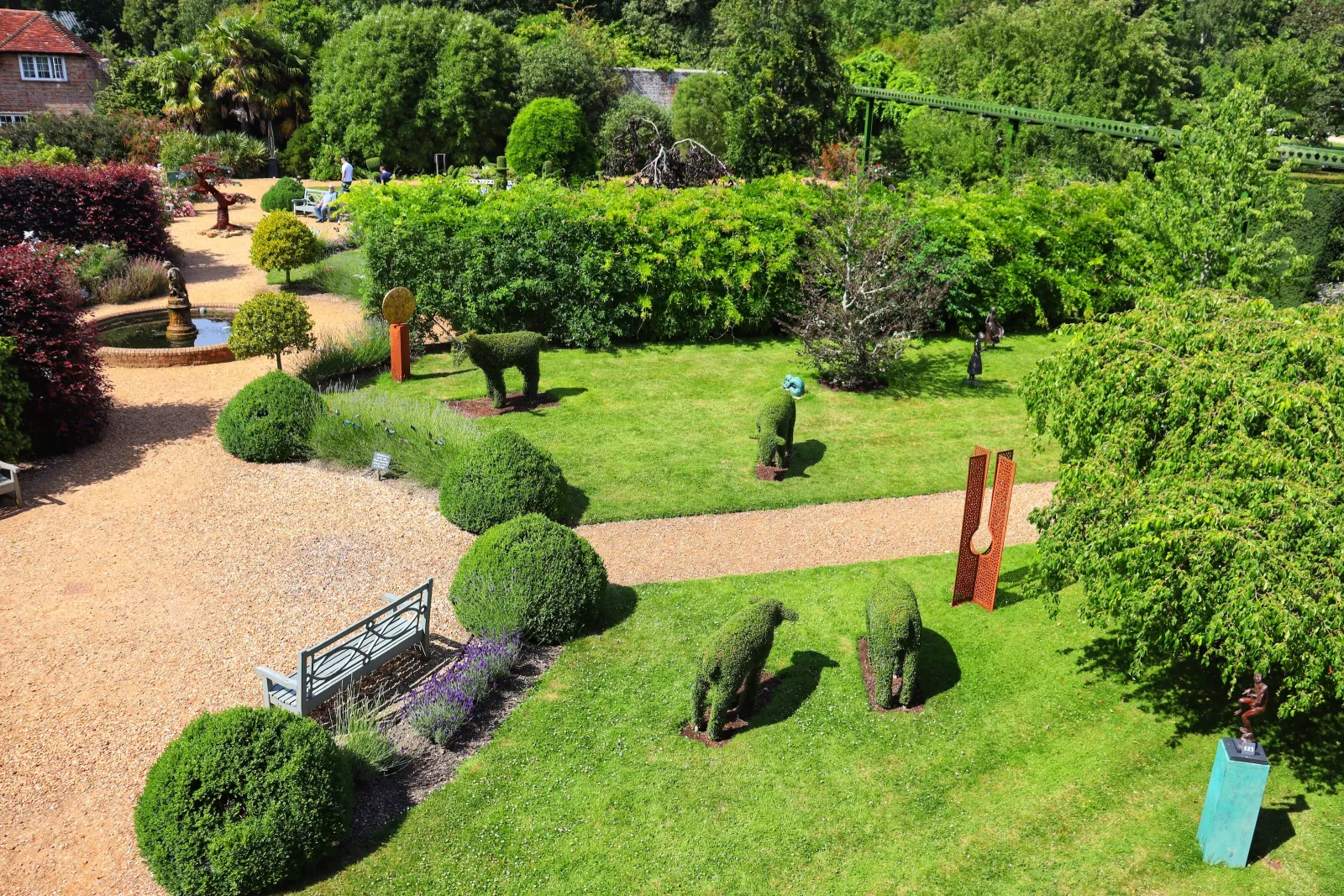 What is a Scatter Garden?
A scatter garden is a designated area where you can scatter the cremated remains of your loved one within a cemetery. Scatter gardens benefits include:
Privacy: Scatter gardens are typically located in quiet, secluded areas of the cemetery, which can provide a sense of privacy for those who are scattering the remains.
Serenity: Scatter gardens are often designed to be peaceful and serene, which can be a calming and reflective place to remember a loved one.
Personalization: Scatter gardens can be personalized with flowers, trees, or other plants, which can make the area feel more special and meaningful.
Continuity: Since scatter gardens are located within a cemetery, you can receive the same sense of continuity and connection to the deceased, with a landscape right for reflection, that you'd get with a more traditional gravesite burial.
Cost-effectiveness: Scatter gardens are typically less expensive than traditional burials, which can be a significant factor for many families.
Why Use a Scatter Garden?
The beauty of a scatter garden is that it answers many of the questions posed about what to do with cremated remains. It offers a single place to place the remains, so loved ones can continue to return and reflect. Since a scattering garden is for this intended purpose, there is no need to seek permission or try to sneak the scattering on private property. In contrast, if you're scattering cremated remains on private property, you will need the permission of the property owner to do so. If it's your property, this is implicit, but if you wish to scatter remains on someone else's property, it is critical to check with your local authorities to find out what the laws are in your area.
More Reasons Why Using a Scatter Garden at a Cemetery is a Better Alternative
There are several reasons why using a scatter garden in a cemetery can be a better alternative to scattering remains on your own or someone else's property.
The first is the serenity and peace of mind you can gain from using a scatter garden. These are specially created sections of cemeteries that were designed specifically for this purpose. They're also maintained meticulously to provide the most appropriate backdrop for a scattering.
The privacy a scatter garden provides is also a major benefit. Scattering the remains of a loved one is typically an event that should be reserved for only the closest friends and family members of the deceased, and you might not always get this if you're scattering in a more public place. Even if you're scattering on your own property, there might not be as much privacy as you would like if your neighbors are close by or if you live near a busy street.  With a scatter garden, these concerns are unnecessary thanks to the secluded and private nature of such a location.
An additional scattering garden benefit is that they tend to be a more environmentally friendly option than burials can be. The cremated remains are returned to the earth and can help to nourish plants and trees. Burial, on the other hand, requires the use of a casket and grave liner, which can take up space in a cemetery and pollute the environment.
This is why cremation in general is often considered a more eco-friendly option. When combined with things like planting trees or flowers to serve as a living monument to your loved one, cremation and the use of scatter gardens often come out on top if environmental conservation is an important value for you or your family. This is in addition to the general cost savings associated with cremation as well, as cremating the deceased is not as expensive as traditional burial practices.
Choosing Where to Scatter the Remains of a Loved One
If you are considering scattering cremated remains, it is essential to do your research and choose the option that is best for you and your loved one. If you can bury cremated remains in your own backyard, it is important to first weigh the pros and cons of each option. If you're considering scattering ashes in a public place or on someone else's property, you'll have to either seek permission or check the relevant laws for your state before doing so. Meanwhile, if you are looking for a peaceful, serene, and affordable way to remember your loved one that won't pose such difficulties, a scatter garden at a cemetery might be the best option for you.
If you'd like to learn more about the options available, or further benefits of a scatter garden, feel free to search any of the hundreds of cemeteries found here to identify the right one with the right scattering garden for your family's needs.