Being asked to eulogize a deceased friend or family member is an important responsibility. Knowing what to write is only the first step - you also must be comfortable standing up in front of other people at a funeral or memorial service and reciting what you've written.
Since there's so much that goes into a good eulogy, we've collected a few eulogy examples and additional guidance that can help you honor your lost loved one.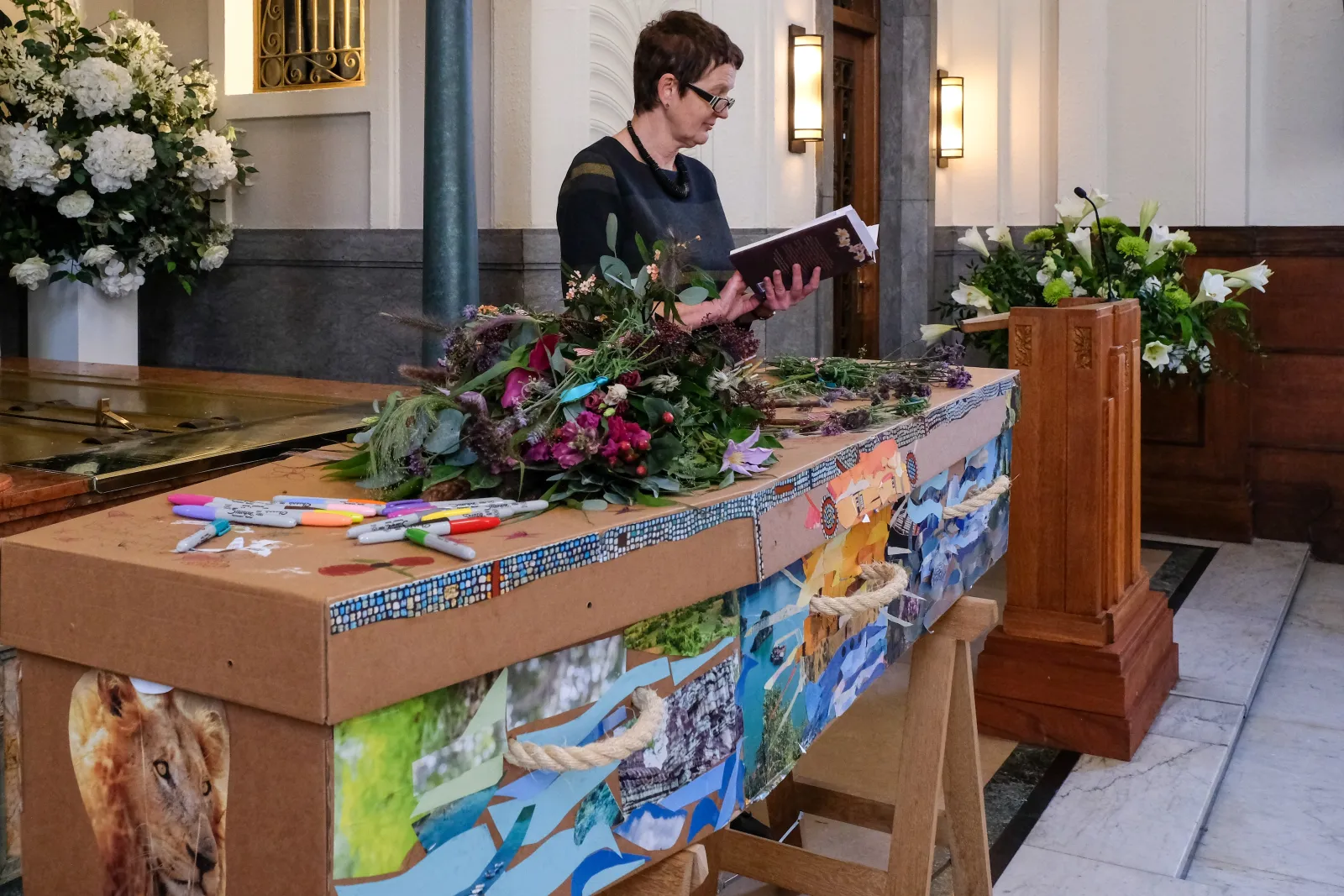 How to Write a Eulogy
No two eulogy examples will be the same, just as no two people are alike. Yet there are some commonalities for most eulogies, as they will often include the following things:
A short biography: briefly recount the life of the deceased. Be sure to include key milestones, such as any marriages, the birth of any children or grandchildren, or other major occurrences.

Personal memories: you were chosen because of your relationship with the deceased. Share some personal memories that showcase what made them such a special person to you. Don't worry if this feels too niche — the details of your specific story will resonate with everyone.

Other relationships: say a few words about the relationships the deceased had with other close friends and family members. What made these relationships so special? Be sure to make others feel included and loved.

Other accomplishments: what did the deceased accomplish in their life and/or career? What were they good at? What types of interests or hobbies did they particularly enjoy?

Favorite works of art: did the deceased have a favorite song, movie, or book? Did they gravitate toward the works of a specific artist, writer, or musician? Consider including a noteworthy quote from a work of art that symbolizes who they were in life.
How to Prepare for
Reciting
a Eulogy

It's important to remember that eulogies are meant to be spoken aloud. Keep this in mind while writing your eulogy. It also means that you should prepare for reciting it at the memorial service by practicing it before the date. It may be helpful to recite some
eulogy examples
out loud before you begin writing yours.

Be sure to read your eulogy aloud a few times. Speak slowly and clearly, just as you would if you were reciting it to an audience. It may also help to practice in front of a friend or family member so they can provide feedback on both the eulogy itself and how you're presenting it aloud.

But please keep in mind that no one is expecting you to deliver a perfectly performed speech, especially considering your own grief. If you would prefer to directly read your eulogy, that would be perfectly acceptable.

A Eulogy Speech Example
The following eulogy speech example is an excerpt, as a full eulogy would be much longer. However, even this small sample eulogy showcases many of the different elements discussed above when it comes to talking about important aspects of the life of the deceased. This example was created to honor the passing of a grandparent but can easily be used as a basis for your own eulogy by adapting it to your own needs.
Sample Eulogy
My grandmother was a lot of things. She raised three kids as a divorced single mother at a time when it was nearly unheard of. She worked hard to provide for her family, making sure they were warm and fed and got to school on time every day, no matter what. Most of all, she made sure that anyone who stepped into her house felt loved and safe, no matter where they came from or where they were going.
It was her empathy that always astounded me. "You never know what someone's going through," she said to me once, as she sat in her favorite easy chair with a book in hand. "Everyone has a secret life, hidden away from others. Even the most miserable person in the world has a reason for being that way."
That's how I remember her the most vividly - with a book in her hand. If you knew my grandmother at all, you also knew that she loved to read. Walking into her home showcased that clearly - everywhere you looked, there were books. Floor-to-ceiling shelves stuffed with hardbacks, paperbacks on her nightstand in her bedroom, you name it. Her favorite was mystery novels. "The trashier the better," she would say, her eyes twinkling.
One of my favorite memories was when I gave her a signed copy of The Girl with the Dragon Tattoo for her birthday one year. I was a little nervous that she wouldn't like it, but it turned out that she absolutely loved it. She devoured it in just a few days, asking me if Stieg Larsson had written any more. The next week, there were two more Larsson books on her dining room table. From that moment on, she would read the trilogy every year around her birthday.
Today, whenever I open a book, I think of my grandmother. Every time she came across a favorite line in one of her own books, she would underline it. Without fail. In Girl with the Dragon Tattoo, it was the line "her only remaining action was to do what she had always done - take matters into her own hands and solve her problems on her own." Today, whenever I run my fingers over those very lines, I remember my strong, fierce, book-loving grandmother with love, keeping her memory alive. I hope someday to tell my own grandchildren about her.
Writing and Reading a Eulogy
Honoring the memory of a lost loved one is likely to be an emotional moment, and not just for yourself. Those listening to your eulogy written may also be moved by your words. Don't be afraid to let your emotions show, both in what you've written and how you present it. The task may be difficult, but it's often the first step in processing with the collective grief you're feeling together.
We hope this sample eulogy helps in your writing process. And we're very sorry for your loss.
If you need any assistance planning a funeral, please consider downloading our free funeral planning checklist.