Overcoming the death of a spouse can be one of the most difficult challenges of a person's life. It can be a unique opportunity for self-discovery in many ways.
In addition to being a time to grieve and reflect, the grieving period can be a great opportunity to explore who you are and what you want to do with the rest of your life.
It can be difficult to adjust to a new normal after the passing of a spouse or loved one and to make sense of your new reality. It can also be a time to rediscover yourself by finding new passions and interests. If you're currently in this phase of your grieving process, read on to learn more about how you can begin to heal and move forward with your life again. Let's start with this important question: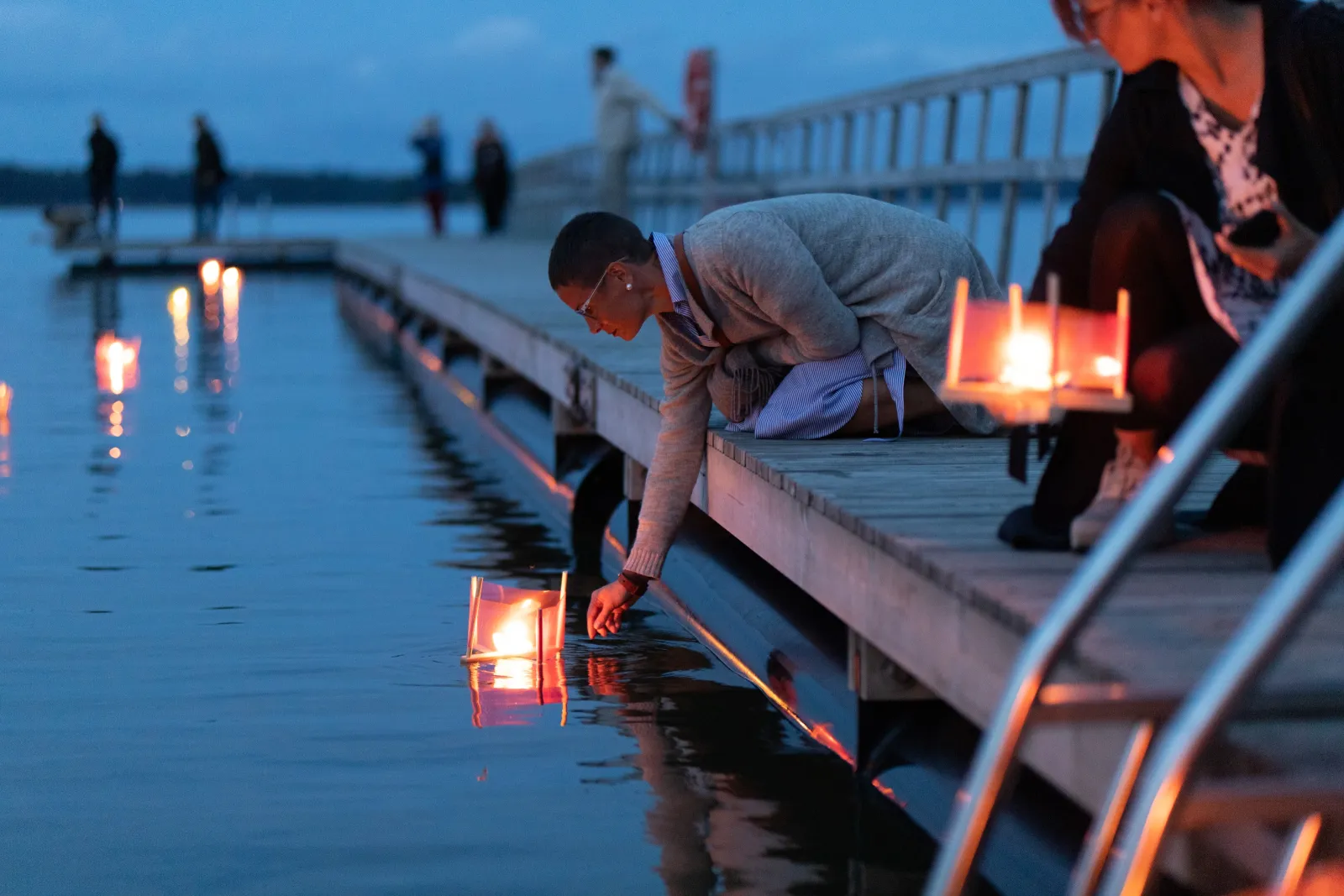 Is It Ever Possible for a spouse to Move On?
Of course, and yes, it is possible for those who ask for help and pay attention to their thoughts and feelings. When a person has the support of others and adopts good lifestyle practices, it's possible to recover from a loss on their own. After suffering through the grief, individuals may enjoy a meaningful and satisfying life. Many individuals may certainly make it through the mourning process with a little help from their friends and family to ease the process.
It is always possible to progress and lead a meaningful and changed life despite obstacles. Your deceased spouse or partner also wouldn't approve of your current state of mind. They'd want to see you to go on with your life and find fulfillment. To better survive the grief, you need to know about different stages of mourning:
Three Stages of Mourning
The first stage of mourning is grief. It occurs when you become a newly widowed person. You may still be in wonder, shocked, and attempting to absorb what occurred. If your spouse used to manage the household budget, you might be concerned about potential financial difficulties.
The growth stage of mourning is the second stage. At this stage, your perspective on life becomes clearer. You are now prepared to proceed and get on with your life.
Grace is the last stage, also known as the transition stage. This is the moment to rise and begin a new chapter in your life. Additionally, this is the period when you may finally concentrate on new goals and see the future.
Mental, Emotional, and Physical Reactions to the Loss
Experiencing a wide variety of emotions and maybe even being overwhelmed by grief is normal after a loss.
Anguish at the loss of a loved one is common, as is a strong desire to reunite with that person. Aside from feeling numb and empty, grief may also lead to feelings of self-blame and irritation about how you are handling things in comparison to how you 'should'. You can feel irritated that your loved one has gone and left you behind. Perhaps people are expecting you to be moving on, making you feel worse. In addition, you may be concerned that your symptoms will not improve or that you will not be able to deal with the situation.
When you're grieving, it's normal to have bodily symptoms such as anxious sleeping, lack of appetite or even nausea. These sensations may come in waves, but know, these are a typical component of grief. Even though it's difficult, going through the mourning process is a necessary step to overcome a loss.
Express grief in a healthy way
While there are no set rules for dealing with grief, there is a healthy way to move forward. People who have just endured the death of someone they care about should not separate themselves from people who can provide them assistance during this difficult time.
It's not uncommon to want to isolate oneself from people during periods of grief. You will find it easier to cope with the loss with the help of your friends and family. You don't have to bring up the death of your loved one every time you see them. Just being in their presence is wonderful enough.
It's best to avoid harmful habits like binge drinking and drug misuse if you've just suffered a loss. Try to live a productive life:
Concentrate on what you have.

Spend time with your family.

Take care of your physical and mental health, and

Look forward to recovering from the pain.
Consider financial matters
· Financial planning often takes a second place to more immediate issues after the death of a loved one. Yet, it's essential to keep track of your financial and legal status to prevent making rushed choices in the days and months that follow and to ensure that you and your family have the resources needed in the years to come, even while grieving. Advance Planning your own final arrangements (if you haven't already done so) when you are feeling better can also be part of the healing process.
Grief doesn't last forever!
If you're wondering how to heal after losing your spouse, remember that you should grieve at your own speed. Loss affects every one of us in unique ways. Try not to yield to pressure—from yourself or others—to "move on" within a specific time.
Only one thing seems to be universal: the passage of time is a powerful healer. Human beings are adaptable with the potential to rediscover pleasure and new purpose in life even after a traumatic loss.
In one research (Konigsberg) on grief, clinical psychologist George A. Bonanno found that acute grief symptoms lessened for 50 percent of subjects by six months following a death. Although thoughts of your spouse may initially be sad, concentrating on happy memories and positive feelings may help you achieve the peace and tranquility.
References
Holm, A. L., Severinsson, E., & Berland, A. K. (2019). The meaning of bereavement following spousal loss: A qualitative study of the experiences of older adults. SAGE Open, 9(4), 215824401989427. https://doi.org/10.1177/2158244019894273
Konigsberg, R. D. (n.d.). Grief, bereavement, Mourning Death of spouse. AARP. Retrieved April 23, 2022, from https://www.aarp.org/relationships/grief-loss/info-03-2011/truth-about-grief.html