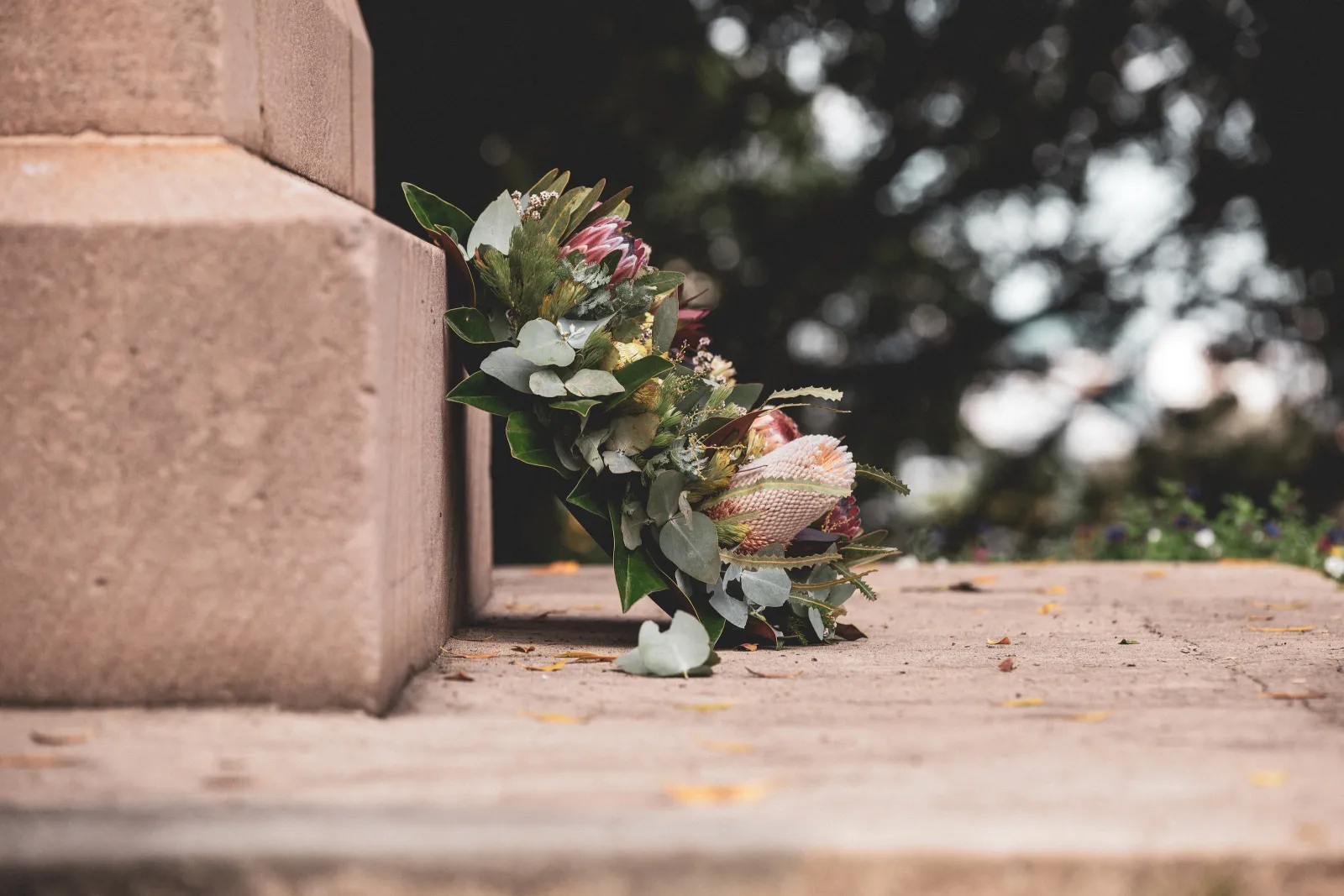 As cremation becomes more popular for funeral arrangements, you might be considering cremation yourself, either for a family member who has passed or as part of your own advance plan. Most of us are more familiar with the more traditional form of burial, so choosing cremation means having to prepare your memorial service planning to accommodate this option.

What Happens at a Cremation Ceremony?
The act of cremation is quite different than a traditional burial, of course, since the remains of the deceased are incinerated in a crematorium, reducing them to ash, instead of being buried or otherwise laid to rest in a casket. Although it should be noted that it's not uncommon (and in the Catholic faith in particular is preferred) to bury cremated remains in a coffin, if the deceased has been cremated. While it is not necessary to attend the cremation of a loved one, it is possible to hold a cremation ceremony where people are present in the crematorium as part of the memorial process. In this context, a ceremony held at the time of cremation, which is often called a "witness ceremony," involves family members watching the cremation process from a small room next to the crematory, often through a window. These rooms are often designed to look like any other small chapel or funeral home visitation room. The body, in a cremation casket, is placed in the chamber, which is then closed. The cremation then begins. This process can last up to two hours or more, which is why witness ceremonies are a relatively rare option.


Planning a Memorial Service After Cremation
A witness ceremony is not the only memorial option for a cremated loved one. Any memorial service after cremation occurs can also be considered a "cremation" ceremony. In fact, you do not need to feel limited by planning a memorial service after cremation. Any and all memorial options remain available to you, and in some ways, you are less restricted because time is no longer of the essence. The only aspect of a "traditional" memorial service that is realistically out of your hands is a viewing of the body. The rest of your options are still open - and in some circumstances, you might have even more choices when it comes to planning a memorial service for either your deceased loved one or even for yourself. Let's explore your options for holding a memorial service after a cremation.

Traditional Memorial Services
So-called "traditional" memorial services are largely unchanged by cremation. All the usual arrangements you would make for a casket-based memorial at a funeral home can be present, such as friends and family gathering to remember the individual and eulogies given by attendees. The memorial space can be decorated by flowers or photographs of the deceased, music can be played, or any other traditional trappings. It's also an option to display the cremation urn - unopened, of course - in the same way you could place a casket at a memorial service.

Scattering Cremated Remains

One of the most common cremation ceremony ideas is to scatter the remains of the deceased. This is naturally done outdoors, but there are some important guidelines to follow in that you need to seek permission to spread remains on private property (your own property, of course, is exempt from this requirement). Scattering remains at sea is another option, provided you're a minimum of three nautical miles from shore. Finally, a number of cemeteries have dedicated scattering gardens where remains can be spread as part of a memorial ceremony in lieu of a burial.

Interment in a Grave or a Columbarium

If you're looking for ideas for a traditional cremation ceremony, consider burying the remains in a grave or interring them in a columbarium. Memorial services at cemeteries that offer these options are nearly identical to those you would experience burying a casket or placing one inside a mausoleum. The only difference, in this case, is that the casket is replaced by an urn holding the remains of the deceased. As referenced earlier, this type of cremation ceremony is often used by Catholics; while cremation is fully permitted in the Catholic church, remains must be interred in this fashion according to the Vatican.

Informal Cremation Ceremonies

The last option is perhaps the simplest and most direct. Choosing to hold an informal cremation ceremony consisting of only the closest of friends and family, often at the home of the deceased or of a family member, is always a popular choice. Whether the pomp and circumstance of what happens at a traditional cremation ceremony is unwanted or the expense of services at a funeral home are too much to bear, these informal memorial services can take any form and often incorporate the scattering or burying of cremated remains on private property. Remains are also often simply kept in the home of the family and displayed, in their urn, in a prominent place within.


The "Right" Way to Plan a Cremation Ceremony
In the end, there isn't any one generally accepted method on how to plan a memorial service after cremation. Whether you choose a witness ceremony at the crematorium, hold a traditional wake or memorial service at a funeral home, or opt for any other method discussed above, what's most important is that you and other loved ones commemorate the life and accomplishments of the deceased.


This means there's no "right" or "wrong" way that cremation ceremonies can be planned, as long as you remain aware of what the last wishes of the deceased were. Their choice should always be forefront in your mind when planning a memorial ceremony - as long as the wishes of the deceased are possible to achieve, then holding a cremation ceremony is always an available option. By the same token, if you are engaging in your own advance planning — to ensure that your loved ones don't have to determine what you would have wanted, and you can ensure your story is told your way — be sure to leave clear instructions. You can talk to a MemorialPlanning.com expert about planning your own memorial after cremation years if not decades in advance.