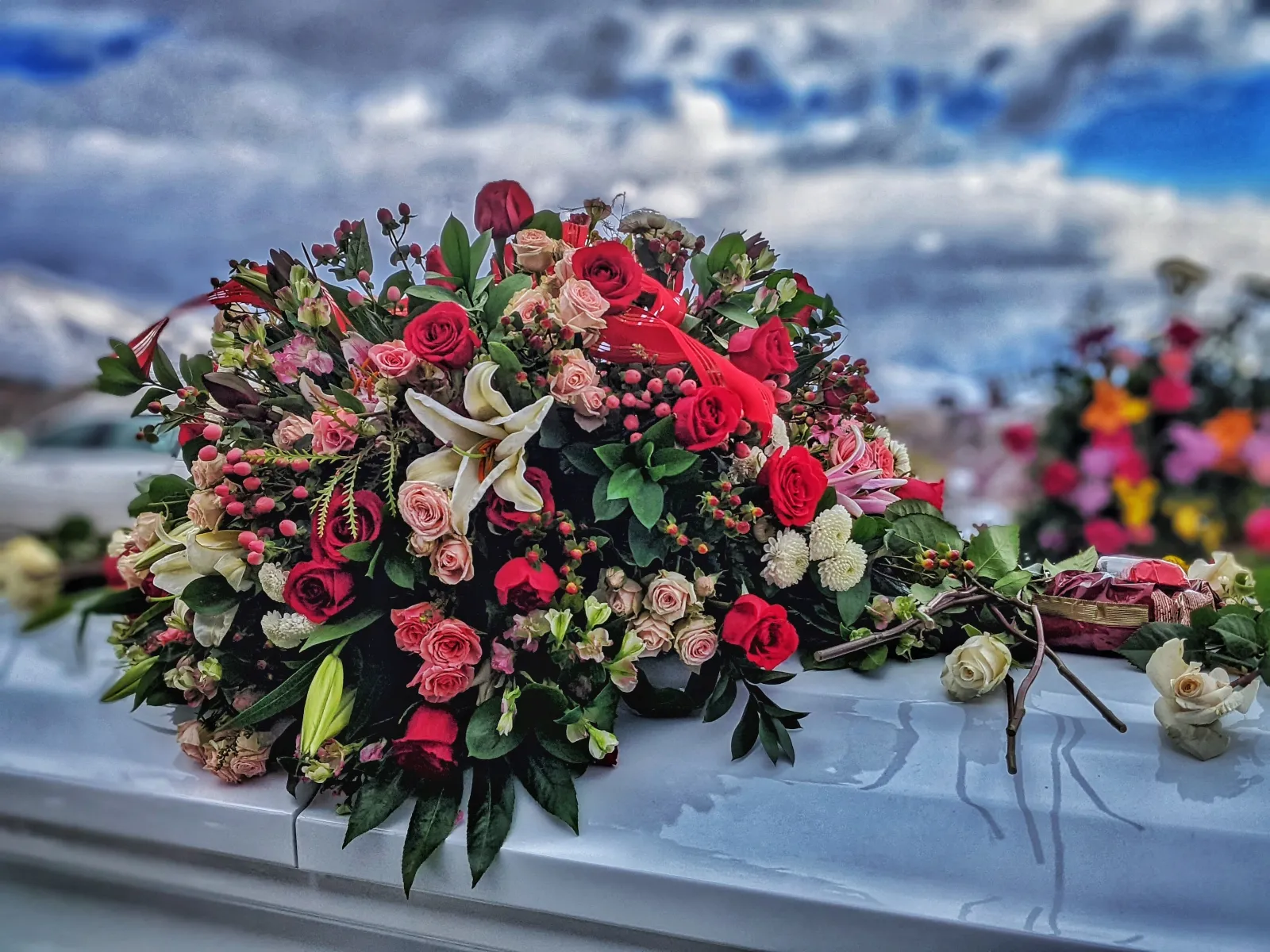 As far as funeral expenses go, the casket is often one of the largest. There are several elements that factor into the average casket, such as its materials and construction, and all of these have an overall effect on how much your casket ultimately costs.
Let's take a closer look at what's the average cost of a casket, why burial casket prices are the way they are, and finally some tips on how to control your costs.
What's the

Average

Cost of a

Burial Casket

?
While there's plenty of variation from one funeral home to another, the average cost of a casket is usually between $2,000 and $5,000. The main features that control this price include the material the casket is made of, the size of the casket, style, and sometimes the color. Other elements that can factor into the cost are additional features such as plaques, decorative handles, and gaskets. Another extremely important consideration to keep in mind is how much your casket costs often differ depending on the state.
Read on for a further breakdown of costs.
Casket Material

Caskets can be made from many different materials, including:
Wood

Fiberglass

Bronze

Copper

Steel
Prices can differ within each of these categories. For example, the cost of a simple casket made from a common, inexpensive wood like pine cost be closer to the $2,000, while caskets made from more expensive or exotic woods could be $4,500 or more. Even different pine caskets or different exotic wood caskets can differ based on size, style, and extra ornamental details.
Caskets made from metal also vary in price. A simple steel casket can be comparable to wood, but as the thickness of the steel used in the casket increases, so does the price. Likewise, more expensive metals, like copper and bronze, can become quite expensive as the casket gets heavier. Promethean caskets are often the most expensive, as they are typically made from heavy, gold-plated bronze and can cost tens of thousands of dollars.
Casket-Related Costs
The casket itself isn't the only funeral cost you'll have to concern yourself with. There are a number of costs that are directly dependent on your use of a casket that you need to keep in mind as well.
If you choose to have a casket spray, which is a flower arrangement that's placed atop the casket lid during either the burial, the viewing, or both, then the type of spray you desire could add $500 in additional costs. Another factor that influences how much your casket may cost is whether you'll be using a casket vault for your burial. These vaults consist of cement liners that are placed in the grave to help protect the casket from deterioration and can cost around $1,800 on average, though again this price can vary based on state and even based on cemetery. If you choose to have a vault with a sealed top and an inner lining, prices will be higher than a vault with no top or not using a vault at all. Please note that most cemeteries in the United States require a burial vault.


How to Reduce Burial Casket Prices
For some, the casket is an essential part of sending off their loved one, and they want something truly worthy. They select fine materials, ornate decorations, and lasting inscriptions.
Others may instead look to the casket to reduce the average cost of the funeral. In this respect, there are a number of strategies you can look into for controlling casket costs. They are:
Select the smallest casket that fits the deceased

Select the least expensive material you're still happy with the look of

Avoid ornate styles

Consider a "green" burial
A green burial is primarily focused on being as eco-friendly as possible. As such, caskets for green burials are designed to be biodegradable, constructed from natural materials that decay quickly and easily like bamboo, paper, cardboard, fabric, or softer types of wood.
While the average cost of a green casket can vary depending on the material used, it's often the most economical method for reducing the price of your burial casket. You will, however, need to find a cemetery that supports green burials. You can also choose to go even further green and forgo embalming of the body and, if the cemetery allows a burial vault. Some forms of green burials called natural burials even skip the casket all together.
Other Cost Reduction Strategies
If you're looking for even more ways to reduce the cost of a funeral, you can choose to have the body cremated instead of buried. Religion permitting, doing so can cut your costs considerably, as the most common cremation receptacle (urns) are less expensive than caskets. Even if you still elect to bury the cremated remains (which some religions like Catholicism prefer), you can get a smaller and thus less expensive casket.
If you choose to have the body cremated but still want to have a viewing prior to cremation, many funeral homes will offer a casket rental service for the body during the visitation. These services can vary but are often between the realm of $750 and $1,500, with the costs covering the cleaning of the casket and transferring the body to and from. You'll need to ask your funeral director about your options and what their fees are for such a service, if they offer it.
Burial Casket Prices
As discussed, the "average" cost of a burial casket isn't necessarily set in stone. Due to the different characteristics of each casket, your total price can vary widely. In fact, even the most modest of traditional burial caskets may cost you several hundred dollars or even more, despite your best attempts to control the price of that casket.
As mentioned above, one way to control the costs more reliably is to consider the impact that your casket-related costs will have on the total price of the funeral. Choosing to have a less expensive casket spray or to forego the use of a burial vault are two examples of making a casket burial more affordable. Other methods, such as choosing cremation and simply renting a casket for a viewing prior to that cremation, are also optional ways to save on casket costs.
Ultimately, the type and style (and thus expense) of the casket will be up to you and anyone else making a decision for your loved one. Many consider this a worthy expense as a final thank you to the loved one and a tributary opportunity to send them on their way.
If you want to avoid requiring your own loved ones to attempt to determine what type of casket you would've wanted when it's your time, you can actually pre-select your casket now.
Advance burial planning is the act of choosing any or all elements of a funeral years if not decades in advance, so when the time comes, everything is already taken care of. You can also pay for everything now, in today's dollars, versus decades of inflation.
This is a powerful way to tell your life story your way, and let your family know how much they were loved.