Grief is a difficult emotion to process, and it can be even more difficult to comfort someone who is grieving when you aren't with them in person. However, there are still ways to offer your support and comfort over text messaging.
You can't always be there in person to comfort a loved one who is grieving. Texting can be a way to show your support and let them know you're thinking of them. In this way, you can offer compassion to someone who is going through a difficult time even without being physically near them. That's why we've collected some tips on how to comfort someone who is grieving through text.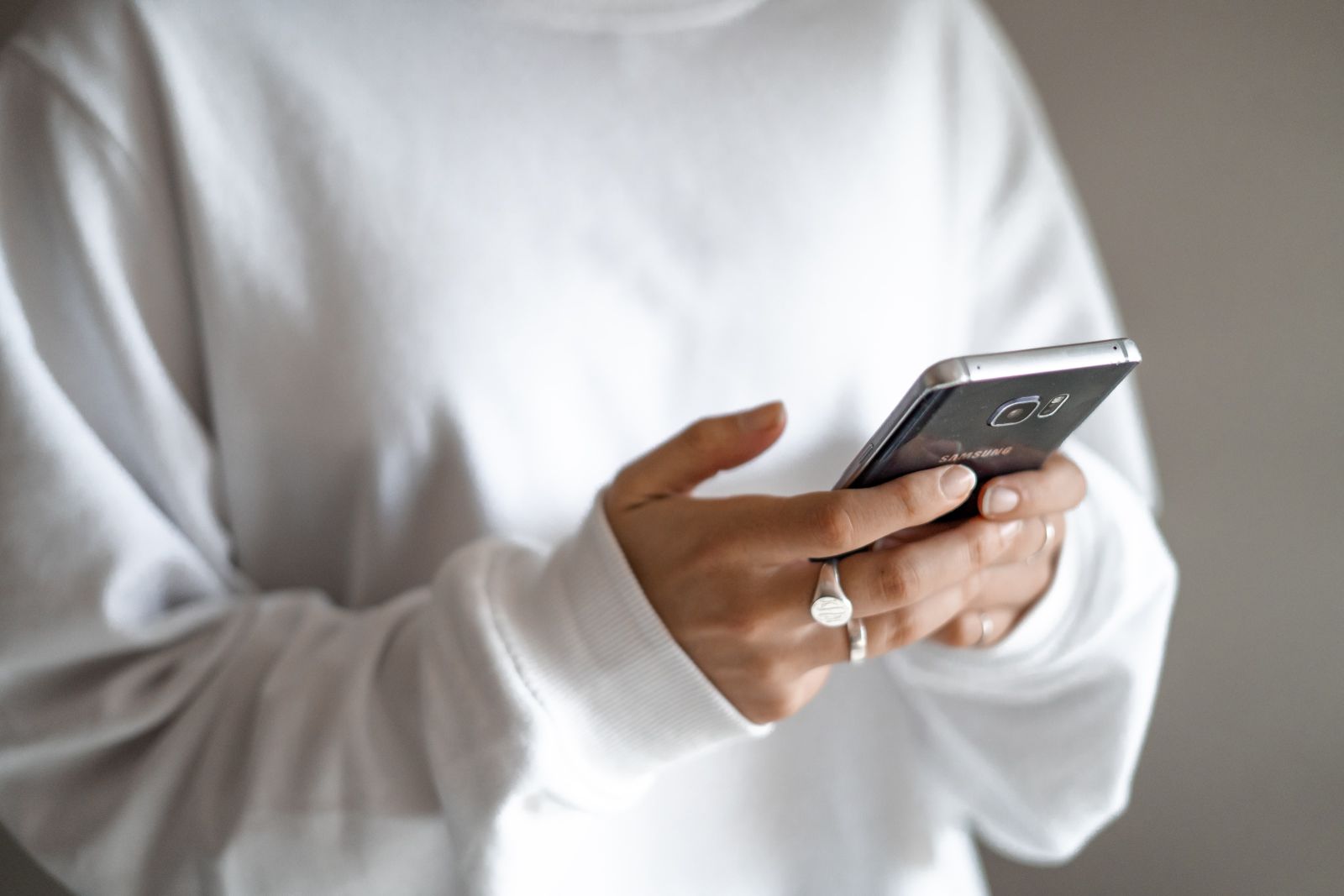 What to Say to a Grieving Friend Over Text
It's important to remember that everyone experiences mental and physical symptoms of grief differently. As a result, there's no "perfect" way to comfort someone. Some people may want to talk about their loss, but it's hard to know what to say to a grieving friend over text. Some people may prefer to grieve in silence. Be respectful of the person's wishes and let them know that you are there for them no matter what. At the same time, there are some general guidelines you can keep in mind when talking to someone over text in a situation like this:

Start by expressing your condolences.

 You can

write a

sympathy card

over text to let the person know that you are sorry for their loss and that you are thinking of them.

Avoid clichés.

 Saying things like "everything happens for a reason" or "they're in a better place" can be hurtful to someone who is grieving. Instead, focus on expressing your empathy and understanding.

Be specific.

 Don't just say "I'm here for you." Instead, offer to do something specific, such as running errands, cooking meals, or providing childcare. Even better, don't just offer but do — drop off food or purchase a food delivery gift card and have it texted to them.

Listen.

 Sometimes, learning

how to comfort someone who is grieving through text

entails simply listening to the person grieve. Don't try to fix their problems or offer advice. Just be there for them and let them know that you care.

Check in regularly.

 Don't just send a text once and then forget about it. Check in with the person regularly to see how they are doing and offer your support.

Be mindful of your tone

. It can be easy to misinterpret text messages, as you don't have the benefit of body language and other social cues to rely on to get your meaning across. Be sure to use clear and concise language to avoid this.

Be patient

. Grieving is a process, and it takes time. Don't expect the person to be "over it" overnight. Be genuine with your support, don't try to be someone you're not, and the person grieving will appreciate what you're doing - especially when combined with exhibiting patience.
Reasons Why Comforting Someone in Text

i

s More Difficult
Whenever you can, comforting someone in person is likely better than doing so over text. This isn't always going to be the case, as there are dozens of instances where you might not be able to be with the grieving person in the same room. This presents some major challenges that you need to keep in mind if you want to be there for the person you're comforting to the best of your ability.
As mentioned above, not being able to rely on body language is a major obstacle when comforting someone over text. Not only can the person not see your body language and facial expressions, but you also can't see theirs. It's harder to know what to say to a grieving friend over text without these clues. The same is true for tone of voice as well. When you are talking to someone in person, you can hear their tone. This can help you to understand the emotion behind their words and to respond in a way that is both supportive and helpful.
Finally, and perhaps the most telling, is that not being physically present is a major limiting factor in providing comfort to someone who's grieving. Sometimes, the best way to comfort someone is to simply offer them a hug or a hand to hold. This can be difficult to do over text, but it can be very comforting in person. This is why offering comfort and condolences over text isn't the same as being there to provide your support in a more tangible way. The very act of reaching out to them, however, can help by letting them know they aren't alone.


Comfort is Comfort,
Even
if
f
rom Afar
If there are ways that you could be there in person, it is usually preferable. Even a phone call can sometimes provide deeper levels of comfort than a text message. At the same time, there are times when texting can be a good way to comfort someone who is grieving. Sometimes the person may not want to talk, or you don't want to bother them and feel like you're forcing them into talking. Texting allows you to be subtler, and lets them control the level of the interaction. If they feel like talking, they will text back.
Ultimately, the best way to comfort someone who is grieving is to do whatever feels right for them. If you think that being there in person would be more helpful, then that is what you should do. However, for all the times you can't be with them, but want them to know they're still on their mind and in your heart, texting can work wonders. What's important is that you are there for your loved ones as they go through this difficult time. They will surely remember your kindness and compassion in the futures.
If you or your friend is grieving the loss of a loved one and need help organizing a memorial service, call us at 844-808-3310 or find one of our funeral homes near you for support. Our funeral planning professionals have extensive experience offering compassionate advice during each stage of this difficult process.