If you are assisting with the funeral plans of a loved one, you no doubt have several responsibilities to deal with. If one of them is needing to know how to make a program for the memorial service, let us help.
Read on to learn what should be in a memorial service program, including writing ideas and more.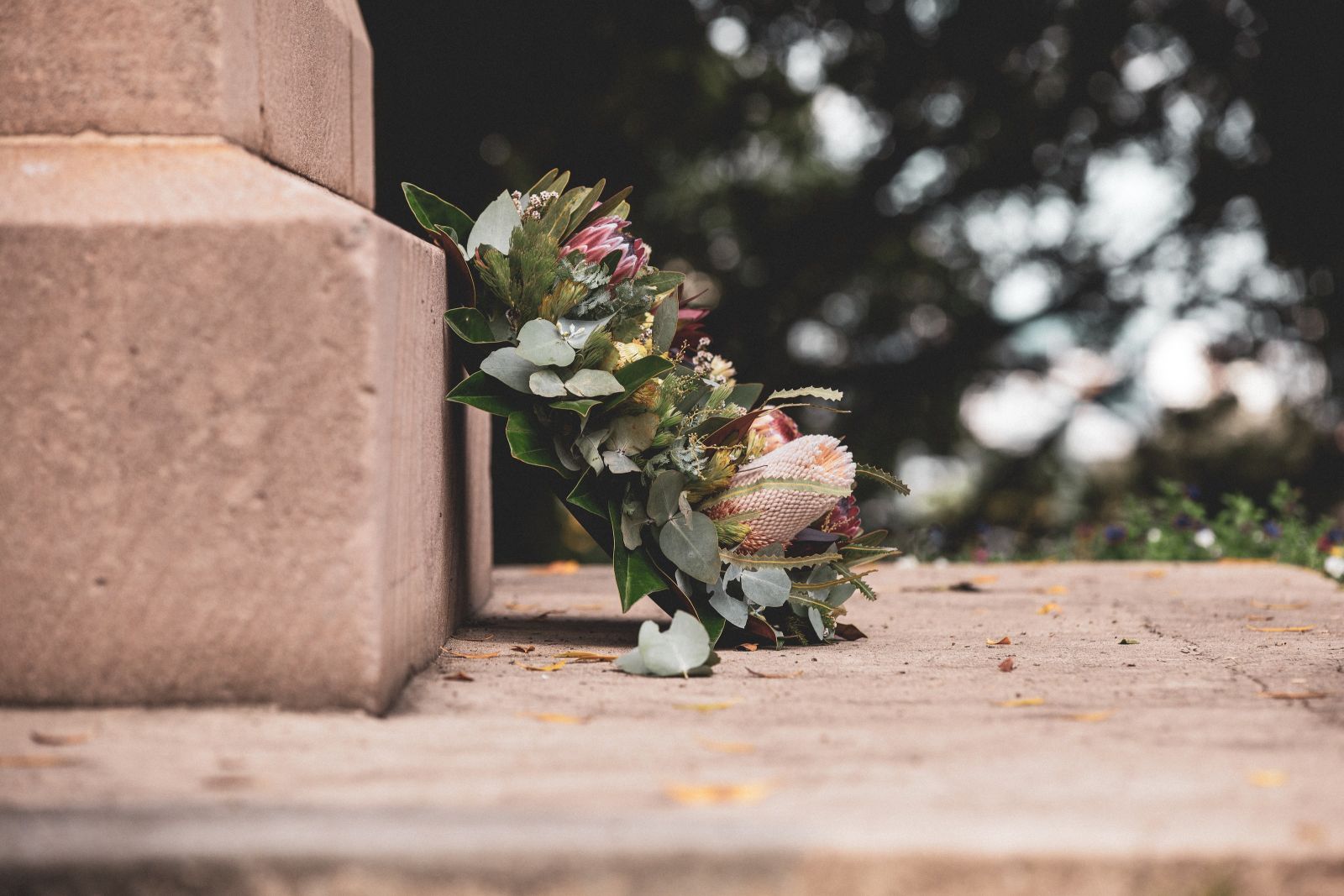 What is a Memorial Service Program?
Sometimes called a funeral program or an order of service, a memorial service program is a small brochure or leaflet that provides guidance for those in attendance of the funeral or memorial service. These programs list what will be happening in the service and in what order.
Additionally, a memorial service program can, if you want, provide more than what will happen during the service — it can also include information about your loved one. This can help mourners remember and honor the deceased by recounting noteworthy parts of the person's life and their accomplishments.
What Goes into a Typical Memorial Service Program?
A memorial service program can truly take any form you wish, though typically it's a small brochure printed on standard-sized paper. Most programs are folded in half to make a small booklet with a front page, a back page, and two internal pages, though it's common to have the program in a tri-fold pamphlet shape as well.
As for what content should be in a memorial service program, at minimum, there is usually a photo of the deceased, their birth and death dates, and a brief obituary. An order of service is also often listed as well, especially if religious rites are being performed.
Though this is just the bare minimum; here are some other ideas for what to include when writing a memorial service program:
A selection of the deceased's favorite quotes or poems

Music selections played during the memorial

Bible passages read during religious ceremonies

The date of the service, and/or the date and place of the interment

The individuals involved in the service, such as the names of people delivering eulogies, the officiant, pallbearers, or anyone else with an official duty

Information regarding the time and location of the funeral reception, if there is any

Additional photos of the deceased

Any other information, such as an expanded obituary that goes into more detail about the deceased
These additional details help to paint a fuller picture and are often appreciated by mourners.
Writing the Memorial Service Program
With the above guidelines as to what should be in a memorial service program, it's now time to begin the writing process. This can often appear to be daunting at first, as the idea of condensing the life and death of an individual to a single bifold pamphlet might seem an insurmountable task.
That's why it's best to break down the writing of a memorial service program into the following steps:


1. Gather information. Begin by gathering all the information you'll need. This starts with personal details about the deceased, such as birth and death dates, a copy of the obituary, pictures to be used in the program, and the order of service. You will likely need to consult the officiant for the last aspect to ensure you have an accurate understanding of what will happen during the funeral service. Feel free to consult loved ones for anecdotes or preferences of the deceased to include here.
2. Choose your format. Once you have all the information you need, it's time to decide on the format that your memorial service program will be in. Will you use a traditional standard sheet of paper folded in half? Or a tri-fold design instead? What font and typeface will you be using, and are you using any decorative elements such as scrollwork or art? Don't let this be daunting — most word processing programs have common templates you can use that pick all these elements and build out the basics for you. Simply select the one you like the look and feel of the best.
3. Lay out the program. After you've gathered all the information for the program and decided on the format you're going to use, it's time to lay the program out. You can use a computer program such as Microsoft Word, Google Docs, Apple iWork, or Adobe Photoshop, InDesign, or Illustrator to create your design. If you feel this is beyond your capabilities, you can also ask your funeral home staff for help with this part of the process.
4. Have the program printed. Lastly, you will need to print enough programs so that they can be handed out to those attending the memorial service. Be sure to test print just one or two copies at first to ensure your program looks the way you want it to. Then, once you've got everything the way it should be, you can have multiple copies printed. You can do this either at home or at a commercial print provider. Remember that you will likely have to fold them manually into their final shape as well.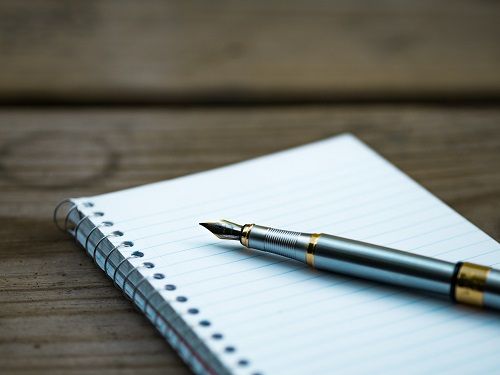 What Should Be in Your Memorial Service Program?
You may feel unequipped taking on the task of how to make a memorial service program. It's all right to feel like you're in over your head. Even if someone has tasked you this assignment, it does not mean you have to handle it on your own. Reaching out for help is to be expected in such a situation, especially since you're also likely to be handling other important aspects of planning a funeral service for your loved one at the same time.
So, what else should be in this memorial service program? Ask others. Take our program ideas such as favorite quotes or come up with your own ideas like listing the deceased top five favorite movies and ask others if they think it's a good idea or have other opinions. Let it become an aggregate account of who this person was and a loving memorial in its own right.
Also know that you can always lean on the expertise of your funeral director, as they have the skills and experience to help you every step of the way.