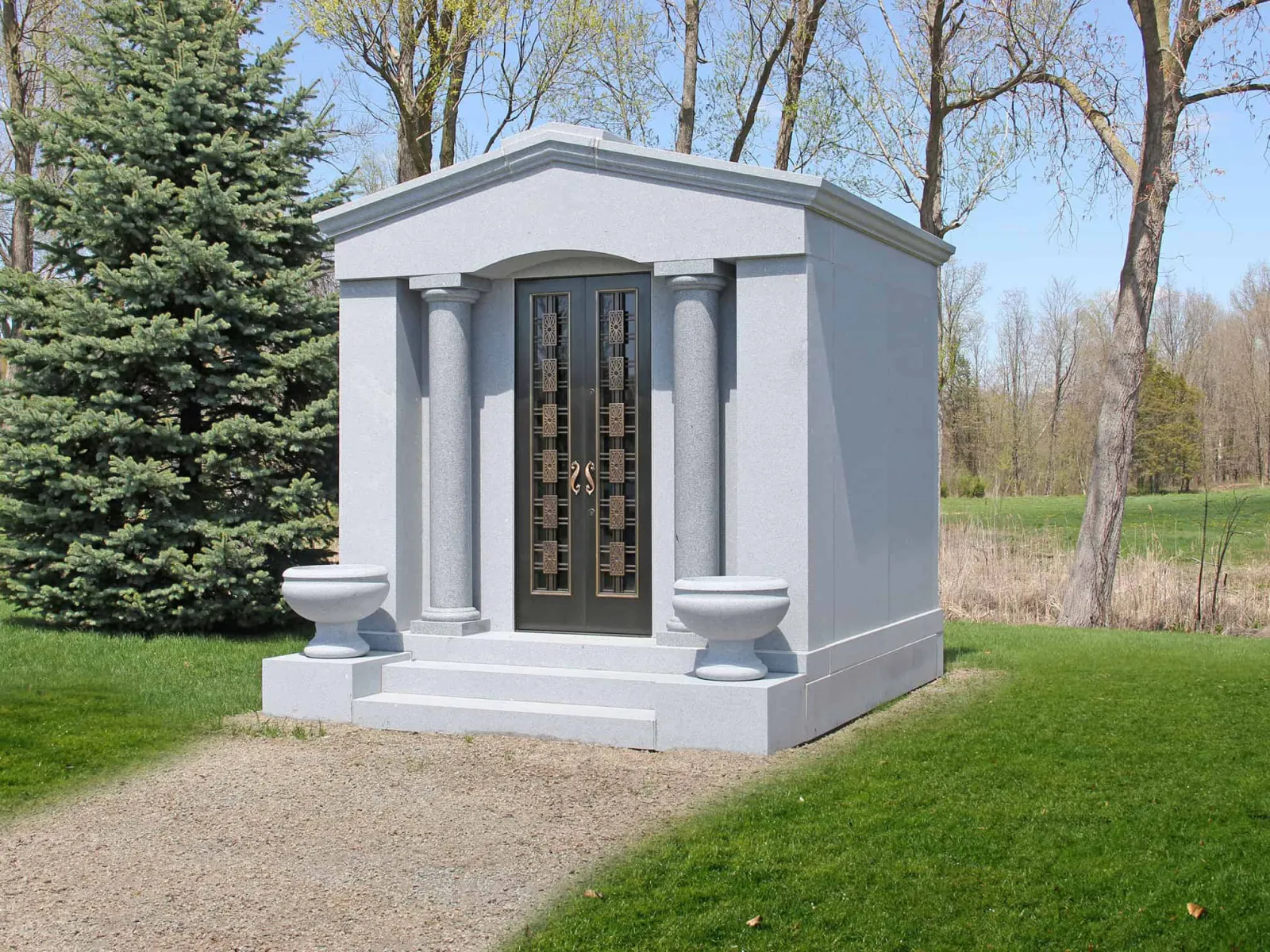 When a loved one dies, many feel strongly that they need more than a traditional burial plot or a scattering of cremated remains. They believe the best option for the final resting place of their loved one is a mausoleum.
These structures are typically made of stone or concrete and house the deceased above ground in a dry area. Mausoleums can have multiple crypts or burial spaces and can be found in cemeteries, churches, and even private homes.
While mausoleums are certainly high-profile final resting places that honor those who have passed, this comes at a cost. A mausoleum is often much more expensive than a more modest burial. Several factors can affect the cost of a mausoleum, including the size of the mausoleum, the materials used, and the location. In general, mausoleum prices are higher than traditional graves. While the final cost will vary, here's what you should know about mausoleums and what you can expect to pay for one.

What is a Mausoleum?
A mausoleum is a structure that is used to house the remains of the dead. It is typically a large, above-ground building that is made of stone or concrete. Mausoleums can be found in cemeteries, churches, and even private homes, and they're often in locations where there are reasons to prefer them in lieu of traditional below-ground graves. New Orleans, for example, relies on mausoleums for their deceased because of the risk of flooding that the city faces. Mausoleums aren't relegated to such instances though, and many now choose them for their impressive stature as a fitting place of rest.
Beyond the difference in cost, mausoleums are quite different from traditional graves in other ways. As mentioned earlier, mausoleums are above-ground, while graves are within the ground. Additionally, mausoleums typically have multiple crypts, or burial spaces, while graves typically only have one. An exception to this is how some married couples choose to be buried together in a double grave, but in many cases they are buried in single graves next to one another.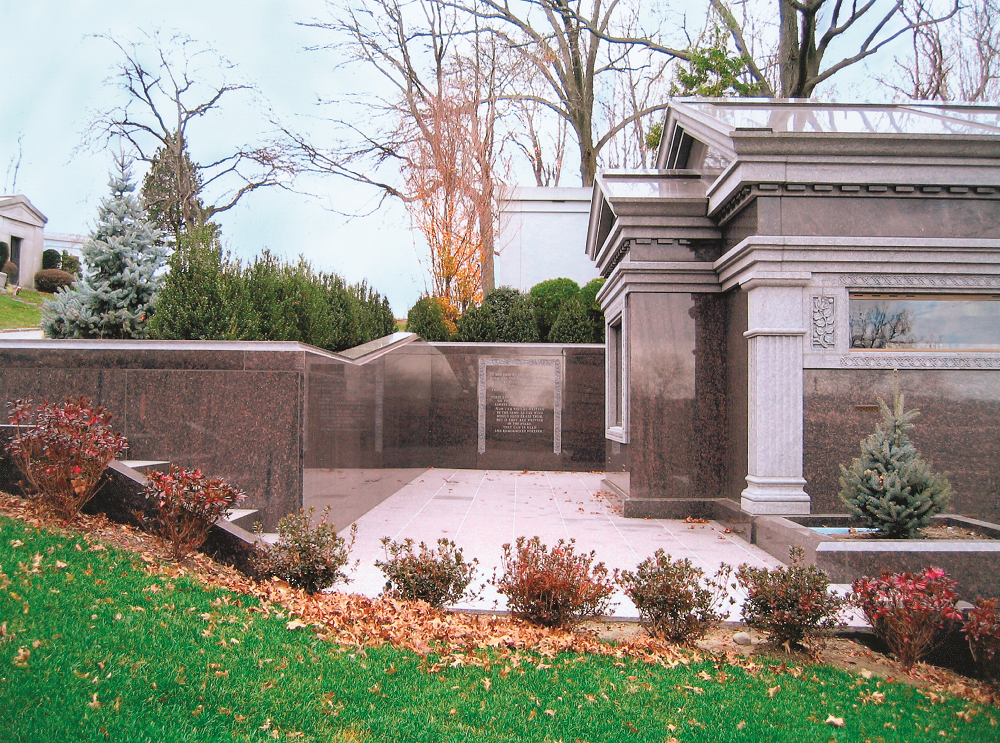 What Influences the Cost of a Mausoleum?
There are several reasons why a mausoleum is more expensive than a grave. First, mausoleums are typically made of more expensive materials, such as stone or concrete. Second, mausoleums are often larger than graves, meaning they require more materials and labor to construct. Third, mausoleums are often located in more desirable areas, such as near churches or cemeteries, and the cost of "real estate" in these locations can be higher than it would be for a traditional burial plot in the same location.
So how much does a mausoleum typically cost? Since mausoleum prices can vary greatly depending on the size, materials, and location, it's hard to quote an exact figure. In general, a small, single-crypt mausoleum can cost as little as $25,000, while a larger, multi-crypt mausoleum can cost upwards of $1 million. Keep in mind that most mausoleums are public, meaning many people are interred there together. The higher costs are for private mausoleums, where a family may opt to have their own structure constructed exclusively for them.
Other Factors that Affect the Cost of a Mausoleum
While the size of a mausoleum, the materials it's constructed from, and the location of the mausoleum all influence its total cost, there are other factors that can affect mausoleum prices. One of these factors is the number of features that are included in the mausoleum, and how ornate and detailed those features are. Mausoleums with features such as stained-glass windows, marble floors, or elaborate landscaping will be more expensive than those with fewer features.
Additional costs associated with mausoleums often include maintenance and upkeep. While most cemeteries will offer maintenance services for graves and mausoleums, these services are usually contracted and will require an ongoing commitment over the months and years. Maintaining a mausoleum is sometimes more expensive than paying for the maintenance of a traditional burial plot, and since this is an ongoing cost it's not always something that families spend much time thinking about.
Alternatives to Mausoleums
If you want to lay a loved one to rest in a mausoleum but find that mausoleum prices are too much to bear, there are alternatives that you can employ. One such alternative to a mausoleum, and one that's especially appropriate if your loved one has been cremated, is a columbarium. These burial sites are analogous to mausoleums but are specifically designed with niches for cremation urns instead of caskets or crypts. Because a single urn takes up much less space, the cost of laying a loved one to rest in a columbarium is often less than that of a mausoleum.
Other options include traditional burial in a below-ground grave. While this doesn't offer the protection a mausoleum does for the remains of the deceased, it is significantly less expensive. Additionally, traditional graves can be marked with headstones or burial markers that can be nearly as ornate as the edifice of a mausoleum, offering opportunities to commemorate your loved one or yourself with dignity and elegance but at a fraction of the price of a full-fledged mausoleum.
Choosing a Mausoleum
Mausoleums are a more expensive option for final disposition than traditional graves. However, they offer a number of advantages, such as the ability to house multiple remains, the option for above-ground burial, and the potential for a more personalized memorial. They are also an impressive site for reflection.
Remember that there is no right or wrong way to lay a loved one to rest. This decision is a personal one and is dependent on a number of factors, not just affordability. However, if you are considering a mausoleum for either your final resting place or for that of a loved one, it is important to factor in the cost and make sure that it is the right option for you and your family. If you have more questions about how much a mausoleum costs, please contact a local cemetery or funeral home to discuss specifics in your area.