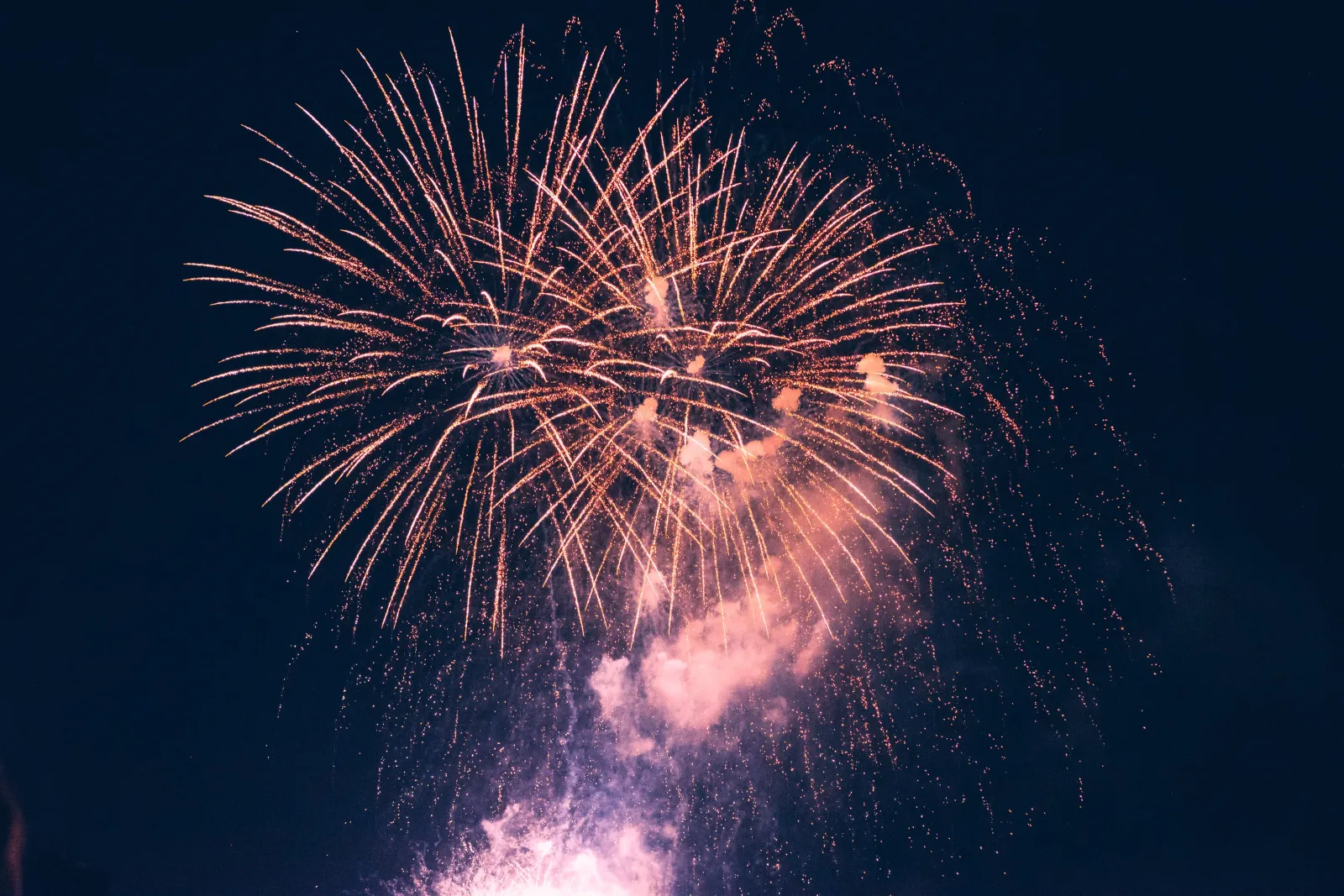 The 4th of July holiday can sneak up on you. Come May and June you're too busy enjoying the warm weather and longer days that you may forget to keep track of this wonderful holiday. Meanwhile, you're noticing your neighbors prominently displaying their American flag and ready with ample supplies to have a lovely backyard barbecue. Wouldn't you like to be the one on top of everything this year? Well, fear not! We have provided you with some fun new traditions you can start with the whole family this year. Don't scramble to find something to do. Pick one of the options below to already have in your back pocket! Continue reading below to learn more about some fun family outings for the 4th of July.
Attend a Local Fireworks Celebration
Most cities and towns have their own fireworks celebration. However, if yours does not, there's nothing wrong with traveling to a neighboring town to check out their firework display. It's something the whole family can enjoy. You can even turn the whole day into a whole event.
Start it off with your own bright and colorful display with some kid-friendly sparklers. Now, sparklers do burn at extremely high temperatures, so if you have children under 12 it might be best to have them just watch or you can allow them to participate but only under extreme supervision. Nevertheless, it's a fun way to get them excited for what's to come. It's merely a small taste of the dazzling lights and colorful array of flashes they're about to see. If your children are unfamiliar with what a 4th of July show looks like, they'll be in for a treat after their little mini display.
Another way to make this a whole event is to arrive early to the fireworks show. You and your family will, of course, want a good spot to watch the magic happen. However, while waiting, your children may want something to do in the meantime. That's why, once the sun goes down, it's a good idea to download a stargazing app. It's incredible what these are capable of nowadays! Just point it to the sky and you can start picking out stars, constellations, planets, and even the International Space Station. It's a fun way to entertain the kids while also teaching them about the constellations and the planets. It can be used during the day, but it's much more enjoyable to see the stars in the night sky. Before the fireworks start lighting it up, that is.
Plan Your Own Backyard Cookout or Picnic
We all love going over to a friend or family member's house for their 4th of July celebration. It's nice to sit back and let someone else do the hosting while you just enjoy your time. However, there is something satisfying about hosting your own successful event. Maybe it's time you let your friends and family freely enjoy this holiday, as well? You can begin by having your own cookout or picnic!
The best part of hosting your own party is that you get to make all of the decisions. You'll obviously want to decide what everyone is eating for the day. Do you want to go picnic style with some nice deli sandwiches and potato or macaroni salad? Or full on cookout mode with burgers, hotdogs, and maybe even some grilled corn? Don't let us decide for you! It's all up to you. However, we would like to make one more suggestion and that's to include some kind of patriotic dessert. There are tons of ways to include red, white and blue or the stars and stripes into cakes, cupcakes, or cookies. Again, we don't want to tell you how to plan your own party. But no 4th of July celebration is set without some kind of wonderful dessert!
You'll also want to think of some fun activities to do, as well. There's nothing wrong with sitting around a picnic table with some delicious food and drink and catching up with some friends and family who you may not have seen for awhile. That being said, wouldn't it be better to do that while also playing an old-timey game like horseshoes or quoits? Or maybe even modernize it with bag toss or can jam. Everything is always more entertaining when an activity is involved. And don't forget about the kids, too! You can have them decorate their own dessert or have them make some other patriotic craft. It's hard to choose when there are so many options!
Visit a National Monument
Fireworks or a picnic are great ways to celebrate the 4th of July. However, maybe you'd like to include more of America's history into your celebration. If that's the case, you could start a new family tradition by visiting a National Monument or Memorial for the 4th of July. There are so many to choose from! If you're located in the Northeast you could visit a handful from the Liberty Bell in Philadelphia to the Statue of Liberty in New York City to the plethora of monuments in Washington D.C. such as the Jefferson Memorial or the Washington Monument.
If you're located in the South, there are numerous battlefields you can go and see in Virginia, North Carolina, and South Carolina. A lot of people may think that the Revolutionary War was fought mainly in Massachusetts, Pennsylvania, and other Northeast states. However, the British fought a long campaign in the south to try and work their way up to the North. Had it not been for many brave southern patriots, the British may have done just that.
History lesson aside, that's for you to learn all about this July 4th, visiting a National Monument or even a local one in your community is a wonderful way to celebrate the holiday and learn a little more historical context as to why we celebrate. Try it out this year!
Find Your Own Tradition
As we mentioned previously in our article, 4th of July can sneak up on us. It would be a shame to treat this day like any other one. That's why we're suggesting these three things to get you up and active on this wonderful holiday. Of course, you don't have to follow suit in one or all of the activities we suggested. You and your family can create their own tradition. However, if you're having a hard time coming up with something, we do hope you take us up on some of these suggestions and have a wonderful 4th of July!