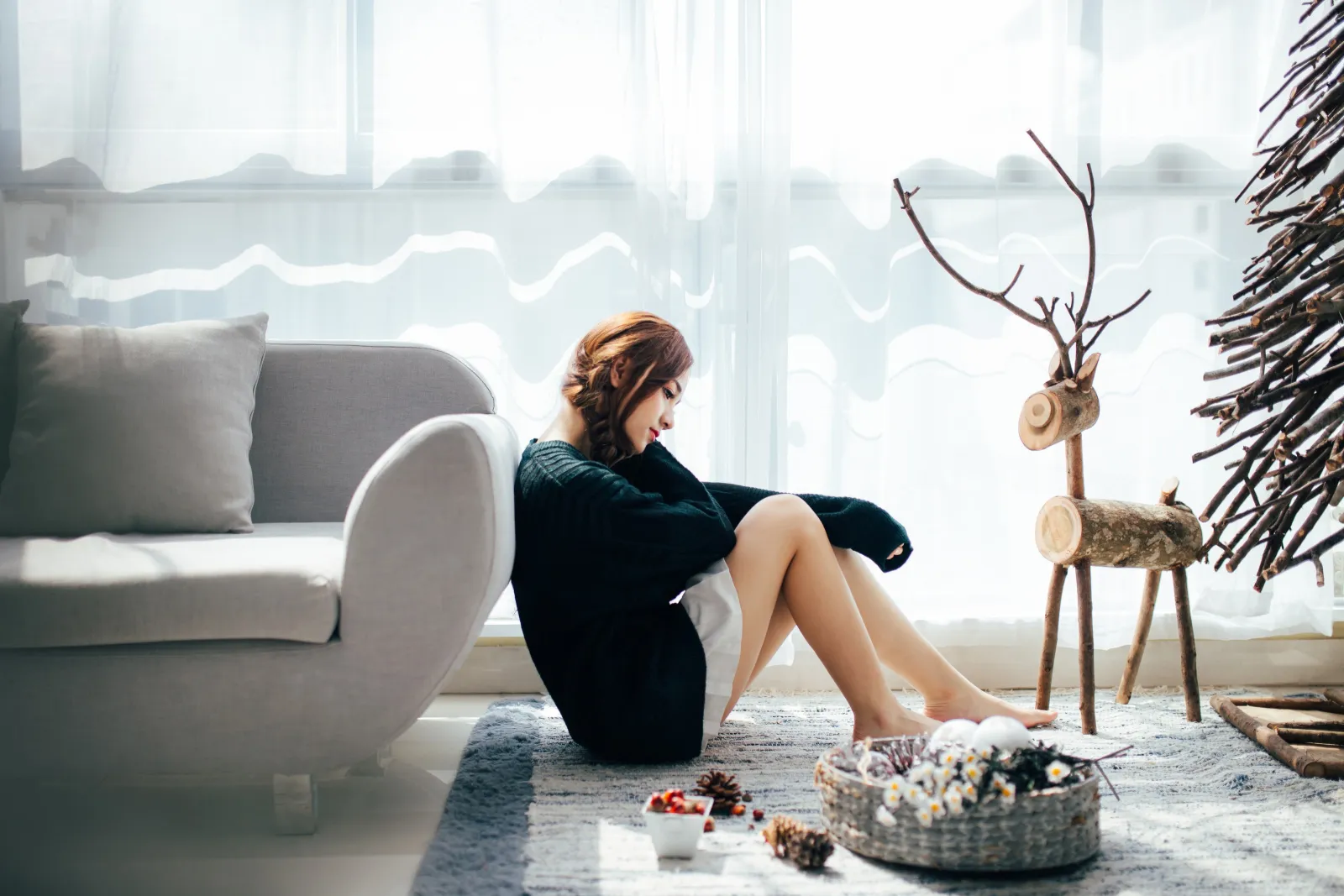 Dealing with grief and loss is hardest during the holidays. That is when everyone gets together and celebrates the season with lots of food, drinks, and merriment that can seem somewhat overwhelming to someone who has just experienced a loss. How do you allow yourself to express those feelings of sadness and still celebrate and enjoy the holiday? By keeping their memory alive in everything you do as a family.
If you're a young adult and you lose someone, it can seem like the end of the world. But as you grow older and have lived a while, you'll find that this is something you will experience many times in your life. People grow older and eventually they die. We all do. That is just a fact of life. Growing means finding a way to let yourself be sad for a while but find ways to keep that person alive in your thoughts and your memories in a healthy way.
Elect To Join the Festivities
Christmas, Hanukkah, and Kwanza are all celebrations that take place at the end of the year and celebrate community, family, and culture. You will have days when you feel good, and days where you feed sad. That is normal and it is part of the healing process. It is okay to say, "I will participate in this and that, but X is too much for me at this time." Nobody expects you to be perfect or to put on a brave face for everyone else. You're allowed to feel how you feel.
Include Them in Your Celebrations
Rather than avoid family social gatherings because someone is missing, embrace it and include them in your celebrations. You can add a new part to a tradition by taking a few moments to honor those that have passed on and share any memories or funny stories you may have about them. Everyone can be included in the prayer you say before the holiday meal, or before handing out gifts.
Some cultures have special days of the year for remembering their loved ones and honor them through their traditions. Día de los Muertos (Day of the Dead) is a celebration for the dead that coincides with our All Saint's Day or Halloween. The celebration includes food and drink, as well as participating in activities that the person enjoyed in life.
Chuseok is a Korean holiday giving thanks to the ancestors for a good harvest. It is how they pay their respects for their ancestors and keep their traditions alive for the younger generations. Gai Jatra is celebrated by the Hindu people of Nepal. A part of their celebration includes a Festival of the Cows which involves leading a cow through town in honor of those that have passed away. Cows are sacred to the Hindu so this is very important to their culture. Why not create your own holiday tradition to honor your loved ones?
Donate a Gift in Their Honor
At first, it will be hard to enjoy all the happiness and festivities going on around you. But your loved ones wouldn't want you to be sad all the time and miss out on the good things in life. It's okay to express your grief and still enjoy the holiday season. There are little things you can do that will make it easier to cope during the holidays such as:
Plant a Tree
A tree sapling signifies new life or a new beginning. What better way to honor your loved ones than by planting a tree in their honor? National Tree Planting Day is on March 24. You can buy tree saplings wrapped in paper with your loved one's birth and death date on them to hand out to family and friends. You can plant them anywhere you have permission to do so.
Memorial Jewelry
Memorial jewelry is made with the ashes or lock of hair of your loved one. Necklaces, pendants, and paper weights are made from your loved pens cremated remains. Another idea is to create a diamond that you can wear in a ring. There is even a company that creates lab-grown diamonds for memorial jewelry. You can pick the style, cut, and color of the jewel you want.
Create a Pillow or Quilt from Their Old Clothes
Another option for remembering loved ones is to create a memorial out of their old clothes. Of course, you won't want to keep everything of theirs. You can donate most items to charity, but keep a few pieces to make a pillow or quilt out of. This way you always have something to remind you of them.
Include Them in Wedding Ceremonies
A new tradition that some couples have adopted is to include their deceased loved ones in their wedding ceremony. They designate a bench or row of chairs for their loved ones and place items of theirs on the seat along with a photo of them. The bench or seats are placed in the front row as part of a "VIP" section.
Create a Family Tree
Another way to remember your loved ones is to make your own family tree with the names of all of your family members from Grandparents to Great-Grandparents. This is great for showing your children their family history and where they came from.
It is sad to think that people come into our lives and then one day they're gone. By creating memorials, ceremonies, and family traditions, we keep them alive in our memories and preserve their legacy for future generations.