Grief is a natural and normal human response to loss. It is a process of emotional adjustment to the death of a loved one, a job, a home, or any other significant loss. While everyone experiences grief in their own personal way, it's become well-known that there are distinct and separate stages of grief that a person often goes through.
When defining the stages of grief, it's important to note that these stages are not always experienced in a particular order, and people may move back and forth between them. However, being able to recognize these stages of grief, both in yourself and in others who are coping with a loss, can help navigate this loss more easily. Here's a comprehensive explanation of the five different stages of grief and how to provide comfort to someone experiencing them.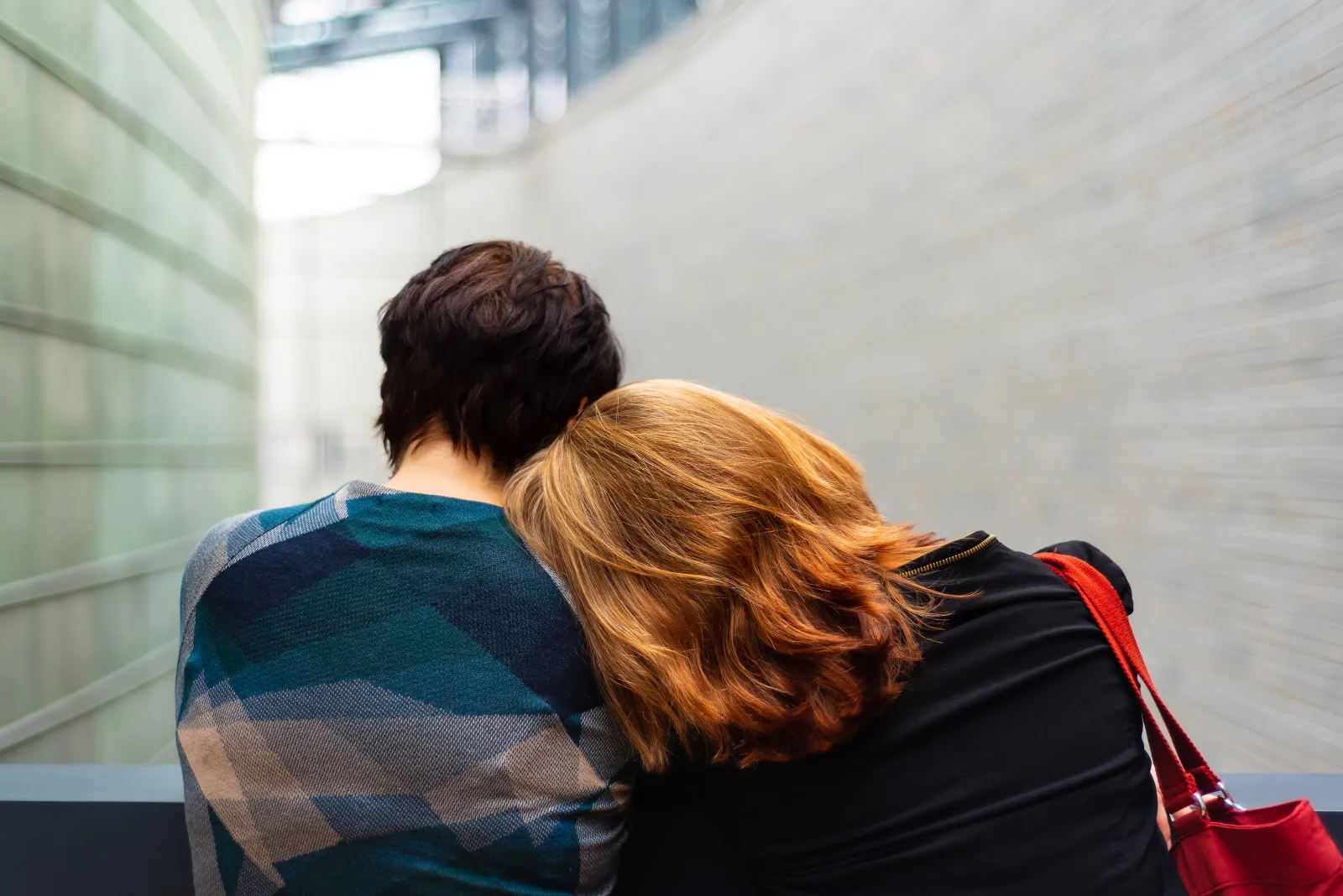 The Definitions for Each of the Five Stages of Grief
It's common to divide grief into five different "stages" where one type of emotion is often more prevalent than another. These five stages of grief are denial, anger, bargaining, depression, and acceptance. Let's break down the definitions for each of stage of grief.
Denial
Denial is the first stage of grief. It is a way of protecting ourselves from the pain of loss. We may deny that the loss has happened, or we may act like the situation we're grieving didn't occur. This denial is natural, even if it looks and feels unrealistic to outside observers.
Anger
Anger is often considered the second stage of grief. It is a normal response to loss. We may feel angry at the person who died, at ourselves, at God, or at the world in general. Sometimes anger is justified, such as in the event where the action or inaction of another person led to the death of the loved one. Other times, it is irrational. Yet even if there's no basis for anger, it's still a natural response to loss.
Bargaining
Bargaining is the third stage of grief and is perhaps the most heartbreaking to experience personally or to watch someone else experience. We may try to make deals with God or with the universe in an attempt to change the outcome of the loss, even though there is no way to do so.
Depression
Depression is the fourth stage of grief, and usually follows bargaining when the realization hits that no amount of pleading with some higher power will reverse the death of a loved one. It is a time of deep sadness and despair. We may feel hopeless and isolated during this time, and this stage can last very long in some circumstances.
Acceptance
Acceptance is the fifth and final stage of grief. It is a time of peace and understanding. We accept that the loss has happened, and we begin to move on with our lives. It can be exceedingly difficult to reach this stage, and it's common for someone to return to many of the other stages multiple times before reaching acceptance. It's also important to note that acceptance doesn't mean the pain goes away, the hole fills in, the person isn't missed. The sense of loss may never dissipate, this stage just means you have come to accept that the loss will always be felt.
Grief is Personal and is Never on a Schedule
It is important to remember that there is no right or wrong way to grieve. Everyone experiences grief differently. There is no set timeline for grief, and it can take years to fully process a loss. If you are grieving, it is important to be patient with yourself and to allow yourself to feel your emotions.
What's important to remember is that you don't need to go through grief alone. Beyond simply understanding these definitions for the stages of grief, there are many resources available to help you cope, such as grief counseling, support groups, and online forums. You can also rely on friends and family members for support. Sometimes grieving together can offer comfort in ways that grieving apart cannot. This is why support groups are popular.
How to Help Others Grieve as They Move Through the Five Stages
It is important to remember that everyone grieves differently. What works for one person may not work for another. The most important thing is to be there for the person who is grieving and to offer them your support. Consider the following when helping others grieve as they move through these stages.
Be there for them. Let them know that you are there for them and that you care.
Listen to them. Don't try to fix their problems or offer advice. Just listen to them and let them know that you are there for them.
Be patient. Grief is a process, and it takes time. Don't expect them to be "over it" overnight.
Encourage them to seek professional help if needed. If they are struggling to cope with their grief, encourage them to seek professional help.
Acknowledge their loss. Let them know that you understand that they are grieving and that you are sorry for their loss.
Allow them to express their emotions. Don't try to stop them from crying or feeling angry. Let them know that it is okay to feel their emotions.
Be a shoulder to cry on. Let them know that you are there for them if they need to talk or cry.
Offer practical help. This could include things like cooking meals, running errands, or taking care of their children.
Navigating Grief
The emotions tied to the five different stages of grief can be debilitating, and moving through these stages is a journey no one wants to experience. However, this journey can be made easier with the support of others. If you are grieving, or if you are supporting someone who is grieving, know that you are not alone. There are many resources available to help you cope with grief and to move on with your life when you're ready to do so.
If you need to make funeral arrangements, our experienced memorial planning experts can relieve much of the burden of the process by helping you through every step. Find a nearby cemetery or funeral home to get started.