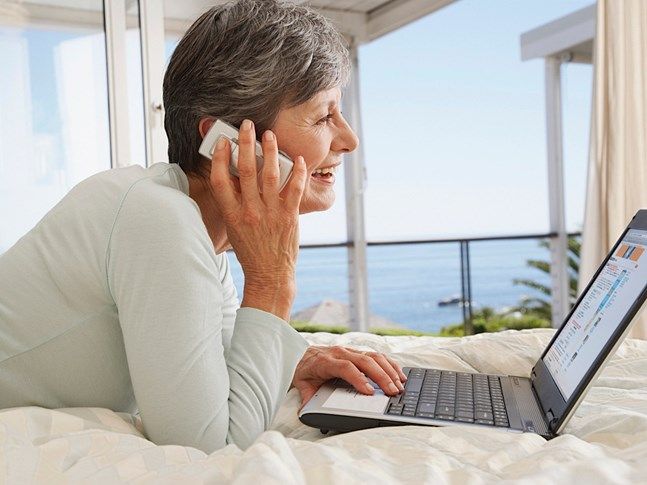 There is no doubt that technology has made the world a lot smaller. Tasks that used to take hours or miles can now be done by consumers without ever having to leave home. From ordering dinner to buying clothes to scheduling car repairs, so many things are accessible right at our fingertips.
During the COVID-19 pandemic, many companies have had to integrate this approach to their everyday business model due to meeting restrictions and social distancing. Strategy meetings, budget discussions and project planning have all shifted to a virtual, online setting thanks to video conferencing.
This has also caused companies that rely heavily on face-to-face interactions to approach their sales models differently. The death care industry is no different, and has seen a dramatic shift in how it has been able to reach and assist families during these difficult times.
A Shift to Virtual
According to a new study conducted by the Foresight Companies on 2020 funeral and cemetery consumer behavior, 73 percent of consumers now recognize the importance of advance planning their funeral. Burial planning has become a vital step in securing one's legacy, as essential to long-term family financial security as saving for college and retirement. This is because when the heads of a family plan and purchase their burial and funeral arrangements in advance, they secure today's prices versus years of inflation, ensure their life story is told their way, and give their family peace of mind that everything is taken care of.
Burial planning is historically an in-person process. In light of recent changes in behavior and expectation due to the COVID-19 pandemic, the Foresight Companies' study also identified that 46 percent of consumers now intend to handle their planning virtually. MemorialPlanning.com, one of the forerunners of advance planning, has long made this a priority, and is poised to continue delivering exceptional service during this time and beyond.
Here is a brief overview of the process you can expect from planning your burial through MemorialPlanning.com.
A Free Burial Planning Guide
The first step in the process is accessing your free burial planning guide. This is created by the advance planning experts of MemorialPlanning.com, and includes absolutely no obligation. It is our way of providing as much helpful information as possible based on our years of experience planning burials and managing more than 300 cemeteries and funeral homes across the country.
The kit includes an in-depth explanation of available burial options and details on each of the elements necessary for a complete burial plan. You can fill out this brief form to have it immediately emailed to you. Once you've had a chance to review it, a burial planning coordinator will reach out to discuss further.
A Burial Planning Consultation
Once you've ordered your free burial guide, a coordinator will contact you to see if you want to schedule an in-depth consultation with an advance planning expert. There is of course no obligation to do this, however it is one of the best ways to learn everything you need to about completing your burial plan. You have the option to perform this consultation in-person, either in your home or at your preferred cemetery, or virtually. Our consultants are trained in all the major platforms, including Google Hangouts, Zoom, Facebook, and more. We will adapt to your preference.
The benefit of a virtual consultation is of course that you can have a face-to-face conversation from the comfort and safety of your home. We will discuss all the same details and advice as an in-person meeting, and can even provide a virtual tour of the cemetery, without you needing to travel. This also provides the opportunity for multiple family members to participate in the same conversation from different locations, allowing all invested parties to have a say and be a part of the information gathering.
The main reason to participate in this free consultation, whether in-person or virtual, is to have an expert walk you through every step of the process. This includes:
Choosing your preferred location within a cemetery
Choosing your preferred type of burial — above-ground, below ground, cremation, etc.
Selecting your burial products such as the type of casket or cremation urn, headstone or grave marker, etc.
Writing the inscription for your memorial marker, to help tell your story
Much more
Also think about the type of funeral and service you want, including if you want any speakers or readers, any religious elements, any music, and the like.
Now is the Time to Plan
We all have a tendency to procrastinate important future decisions. But as with life insurance and retirement preparations, advance planning your burial and funeral is an essential step in your family strategy. Our loved ones have an inclination to overspend on a funeral, stressing over what types of products we would've wanted. Advance planning removes that stress, allowing us to select all the details we want to tell our story, at today's prices.
With MemorialPlanning.com, you are able to define all the details and complete the process virtually and hassle-free. We make the process as simple as possible, allowing you to get it done and get on with your life, resting easy knowing that it's all taken care of. If you are one of the 73 percent of consumers who understand the importance of advance planning, access your free burial guide now to get started.