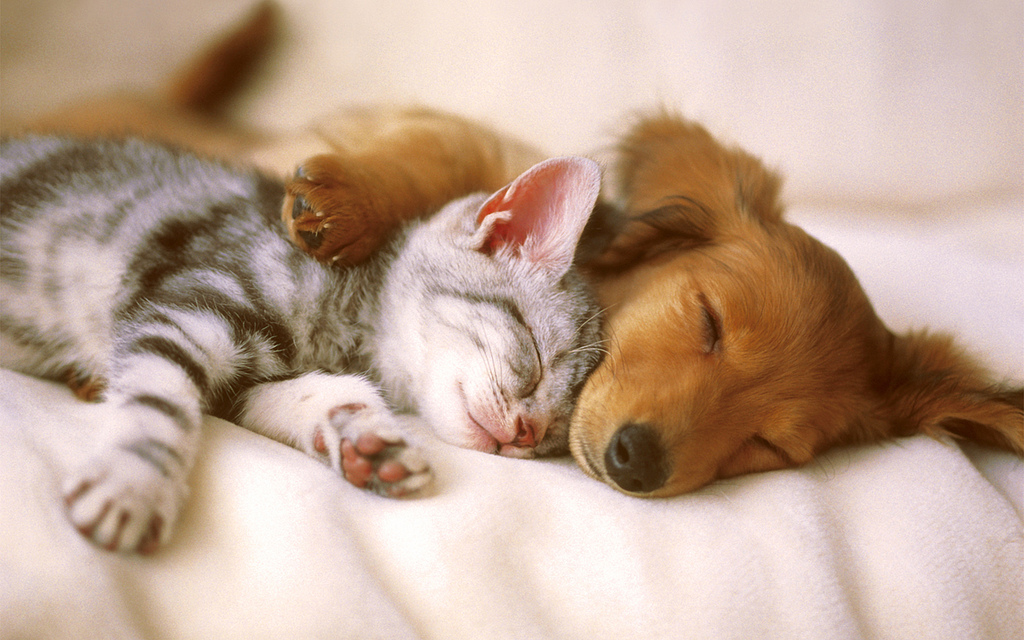 Image Source: Flickr
If you own a pet, you likely agree that pets are part of the family. And so, as with any family member, you're concerned about your pet's welfare. We all dread the day our beloved friend leaves us.
But what if for some reason we die before our pet? What happens to the pet then?
A family pet may not be much of an issue. The hard decision there may be which family member gets "custody" of the animal. What happens if no one expresses an interest in caring for your pet? If you have made no legal provisions, your pet is considered "personal property" and is distributed in the same manner as furniture, jewelry and other non-financial possessions. Worst-case scenario, your pet could end up homeless or in an animal shelter.
This is not intended to upset you, rather to make you aware that there is more to preparing for your pet's future without you than just picking a guardian. Also keep in mind that the expenses of caring for said pet may be too great a financial burden for someone else. This article is intended to help you figure out estate planning for your pet.
Protect Your Pets – Plan Ahead
So what are your options? It's all about planning. You can start by planning for your own burial, and for that of your pet as well. Planning your burial doesn't mean you're a control freak, it means you've prepared for the future and are selflessly taking into account the emotional and financial burdens of your family.
Unless you have made specific provisions for your pet after you're gone, those left to plan your funeral might assume they are responsible for your pet, too. This is why it's important to plan everything in advance so that there will be no guesswork.
Keep in mind that many cemeteries have separate areas for pets. So if you think you might want to be buried near your pet, look for a cemetery with that feature.
Pet Protection Agreements
The bigger issue you must address is what happens to your pet upon your passing. As with a will or power of attorney, a pet protection agreement is a legally binding document that outlines how your pet will be cared for in the event of your death or inability to care for your pet. Such an agreement, often referred to as a pet trust, gives you more control over your pet's care than provisions in your will.
A pet protection agreement names a guardian for your pet and includes instructions for ongoing care. Details can include healthcare directives such as end-of-life care and euthanasia. The agreement may appoint your designee as power of attorney for matters pertaining to your pet. It can also include funds set aside specifically for your pet's welfare.
Estate Planning for Pets
How do you determine how much money to set aside for your pet? Experts suggest multiplying your pet's estimated remaining years by estimated annual expenses, including vet care. It's a good idea to include an additional 50 percent for medical expenses in your pet estate plan.
This is about ensuring your pet's ongoing happiness and well-being, but you may not want to go as far as hotel heiress Leona Helmsley, who left her Maltese Trouble a $12 million trust fund. Other famous cases include a 94-year-old woman leaving her $13 million estate to the alley cat she rescued (or did Tommaso the cat rescue her?) and a 60-year-old bequeathing $1 million to her three-year-old Maltese Terrier Bella Mia to ensure the dog maintained the life of luxury her owner said she had taken for granted. Betty White and Oprah have also reportedly left their pets $5 million and $30 million, respectively.
Regardless of how much or how little you'd like to put aside for your beloved animal, estate planning for pets is serious business. In fact, it's advisable to hire an attorney to prepare such documents. In Minnesota, for example, pet trusts are not considered valid, and other states view enforcement as discretionary.
Follow the ASPCA Guidelines
The American Society for Prevention of Cruelty to Animals (ASPCA) outlines provisions you should include in a pet trust, including:
Full identification of your pet(s)
Details of your pet's standard of living/care
A beneficiary in case the funds left for pet care are not exhausted
If like millions of others out there, you want to make sure your beloved companion is well cared for even if something happens to you, it's important to have plans in place regarding your specific requests. And please give your pet(s) an extra treat on us tonight.