When it comes to burial options, there's a wide variety of choices. In fact, there are many more different options than you might think of at first. While the thoughts of most people will turn to methods like traditional burial and cremation, these aren't the only selections you can make. Another option, and one that's growing more popular for several reasons, is called direct burial.
What is a direct burial exactly? How does it differ from traditional burial and which circumstances might make it a better choice? Let's take a closer look.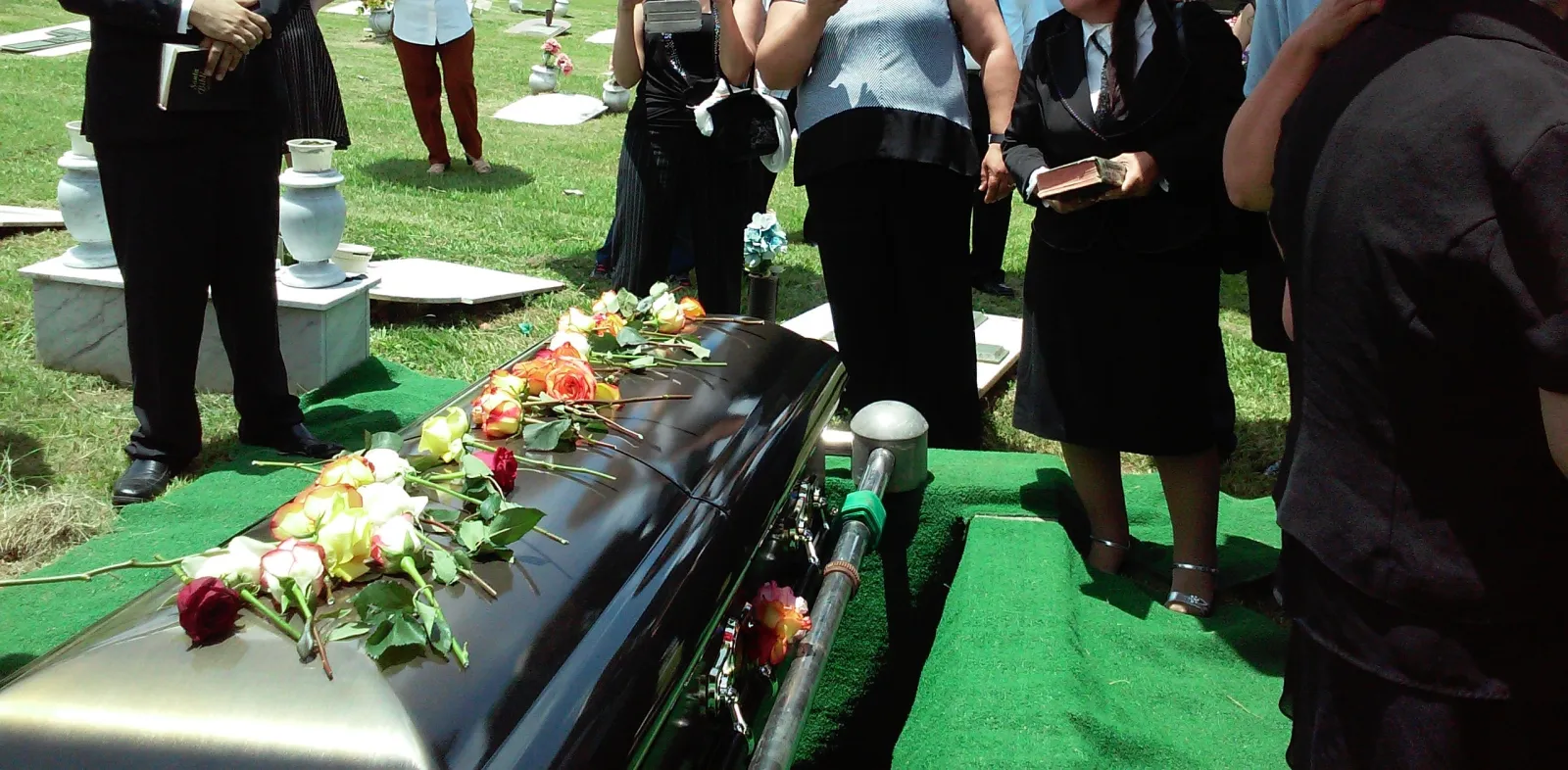 The Components of a Direct Burial
A direct burial is any burial where the body of the deceased is buried shortly after their death. Direct burials are called such because they happen directly afterward, prior to even a wake, a funeral, or any other memorial ceremony. Instead, burial occurs as close to immediately as possible. This is what makes direct burials intrinsically different from traditional burials.
There's even a version of a direct burial that doesn't involve the other trappings of a traditional burial but instead involves cremating the remains. These are referred to as "direct cremations," and function identically in that the body is cremated shortly after death and before a memorial or other funeral ceremonies take place.
Why Someone Might Consider a Direct Burial
The idea of a direct burial certainly runs counter to many people's beliefs about death in that there's often an expectation that there will be a funeral or memorial ceremony prior to interring the body of the deceased. Yet this is a social or religious expectation that isn't a requirement, especially in instances where the deceased wasn't religious or if they stated they don't want any sort of memorialization prior to their burial.
Likewise, if the family of the deceased has no desire to hold a funeral or memorial service prior to burying their loved one, a direct burial (or a direct cremation) is often a popular choice. This choice might not always be popular with others who wanted to memorialize someone in the wake of their passing, which is why many families will choose to hold a memorial service after a direct burial instead of holding one beforehand.
The Financial Difference of a Direct Burial
Final arrangements are, in a word, expensive. The costs of a funeral with traditional burial can easily run into several thousand or even tens of thousands of dollars. In many cases, a family without the resources necessary to afford a traditional burial and everything that's associated with it, such as holding a funeral, can find themselves in an unenviable position.
It's in these instances where direct burial becomes such a helpful option. By choosing not to hold a funeral, burial costs can be kept lower than they would otherwise. Additionally, direct burials typically occur soon enough that there's no need to embalm the body of the deceased, which also helps make the burial affordable. Direct cremations are likewise more affordable than traditional burials for the same reason, though even more so as you can potentially forgot the type of casket often employed in a traditional burial, where it will be displayed as part of a service.
Other Burial Types Similar to a Direct Burial
Direct burial isn't the only alternative to traditional burial that you can choose. There are other burial types as well that share some similarities to direct burial, though they do differ in certain ways. An example of this is natural burial. These burial types are often chosen for their environmentally-friendly nature. A natural burial often involves choosing not to embalm the remains much in the same way that a direct burial would, though for different reasons.
In fact, there's nothing stopping someone who wants to have a natural burial from also having a direct burial at the same time. The choice to not have a funeral or memorial service prior to the interment of the deceased has a positive impact on the carbon footprint of a burial, and it also helps families concerned with the cost of the funeral services for their loved one.
Direct cremation, meanwhile, is perhaps the alternative that's most closely associated with direct burial for the reasons already outlined above.
Learning More About Direct Burial
Direct burial isn't for everyone and isn't always necessarily an appropriate choice. For people who have very strong religious or spiritual beliefs, direct burial is often not a good option because it might conflict with those beliefs. Regardless of religious affiliation, for people from very traditional backgrounds, there's often a strong expectation for all the traditional aspects of burial, which include viewing the deceased and holding a funeral or other memorial service prior to burial.
At the same time, direct burials don't have to be chosen simply because of financial need. It's true that a direct burial is one of the more affordable options for the final disposition of the deceased, but there are many other valid reasons for choosing a direct burial. These can include a desire for privacy or as part of a natural burial. Remember also that it's entirely possible to hold a memorial service after a direct burial, which means that friends and family members who wish to mourn the passing of their loved one can still do so together at a later date.
Regardless of the reasoning behind why you feel a direct burial may be appropriate, it's always wise to learn even more about your options when it comes to burial, cremation, and other types of final disposition. That's why it's always recommended to reach out to a funeral director or another funerary services expert so that any further questions you have about direct burial, or anything else, can be answered for you. At MemorialPlanning.com, we operate a network of hundreds of funeral homes and cemeteries, all staffed with knowledgeable experts ready to guide you through any step of the process.
Please feel free to choose a location near you and ask any questions you may have.