Whether you're responsible for planning the funeral of a loved one or if you're simply planning your own in advance, you'll need to choose the final resting place of the deceased. For many, this may be a traditional casket burial. For others, this might be cremation. Choosing cremation is often a good option for families who don't want a traditional burial or don't want to incur the costs associated with a burial. However, there is another option called water cremation — or "aquamation" — and while it differs significantly from a traditional cremation, it also makes for an interesting choice. So what is water cremation? How does it work and how does it compare to traditional cremation?
Let's look at the differences.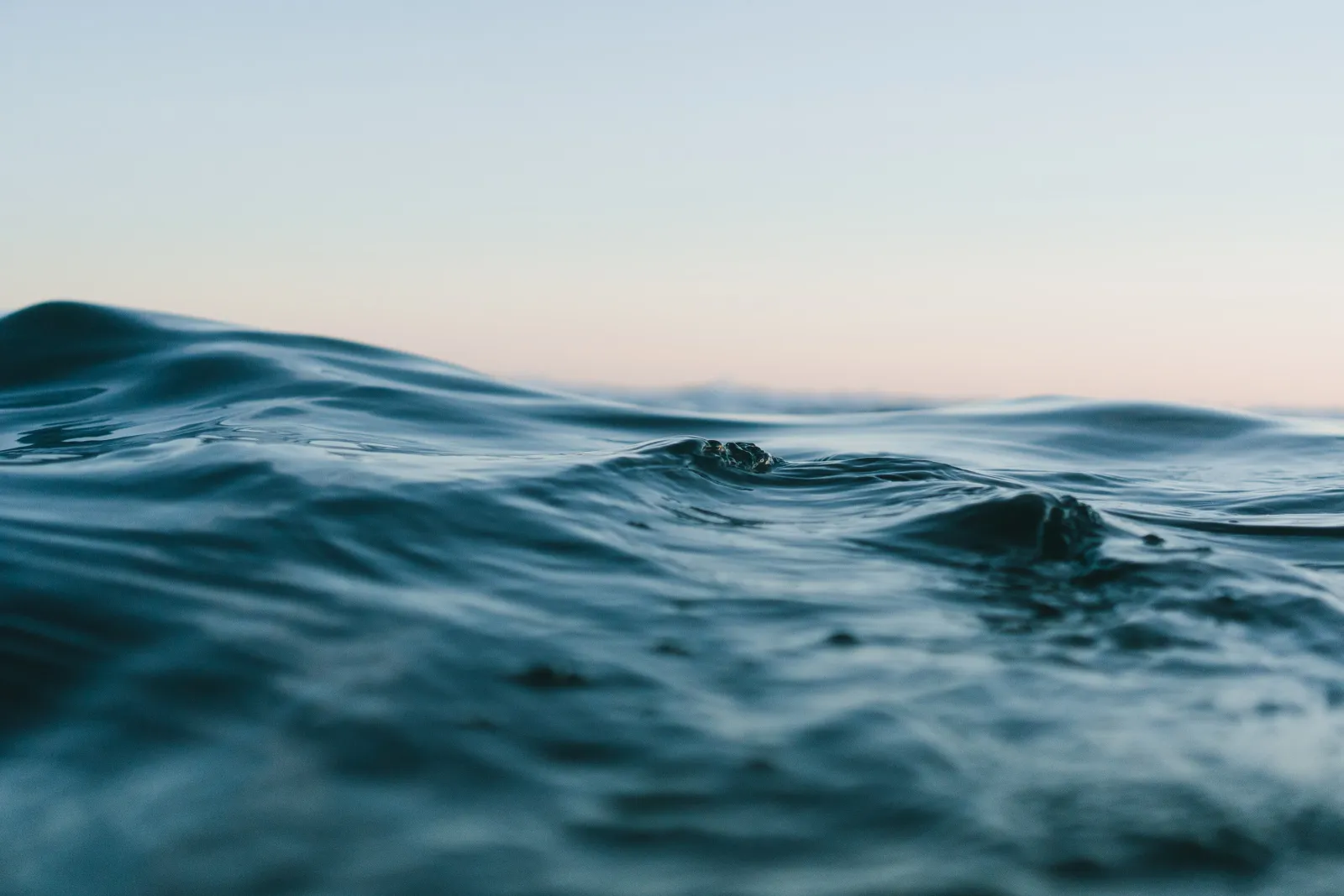 How Does Water Cremation Work?
It may seem strange to combine cremation, which has traditionally meant reducing the remains of the deceased to cremated remains (commonly referred to as ashes) by fire, with water. But it actually works extremely well. The water cremation process involves a chemical procedure known as alkaline hydrolysis to reduce the remains to "ashes."
Water cremation works by:
1. Placing the remains in a sealed chamber that is then filled with water and alkaline chemicals.
2. Gentle heat is applied to the chamber, and the alkaline solution then dissolves the soft tissues of the body over several hours.
3. Remains are gathered and pulverized into a white, sandy powder like the ashes left behind by traditional cremation.
Water Cremation vs. Traditional Cremation
While the result of the water cremation process is similar there are still many differences beyond using water instead of fire to reduce the body.
1. Water Cremation is More Environmentally Friendly
The carbon footprint of water cremation method is much smaller than with a traditional cremation. There's no need for fuel to reduce a body to ash, and the carbon emissions of a water cremation are minuscule compared to a traditional one. This method is an excellent option for anyone in search of eco-friendly funeral solutions.
2. Traditional Cremation is Cheaper
However, this comes at a literal price. Because the cremation process is more complex, it's more expensive. As many families choose cremation because it's less expensive than a traditional casket burial, this may prevent some from choosing this option. But, in most cases, aquamation is still likely to be less costly than a traditional casket burial when considering the price of burial sites, vaults, headstones, and other expenses.
3. Water Cremation Takes Longer
The most noteworthy may be that the water cremation process takes significantly longer than traditional fire-based cremation. Cremation procedures are typically finished in a few hours, while aquamation can often take an entire day due to the different methods used in this chemical process. If an funerary services are set enough in advance, this shouldn't be a major concern.

4. Differences in Appearance of Remains
A traditional cremation produces gray, slightly gritty ashes, while water cremation results in a finer, white, and more uniform powder instead. Aquamation typically yields more remains than traditional cremation methods as well. Though this is not necessarily something that may be of interest to some families, it could factor into the decision-making process for others.
5. Traditional Cremation is More Widely Available
Aquamation is a newer process, and it may not be as widely available as other methods of final disposition, such as traditional cremation. Because the water cremation process involves specific equipment and chemicals, only a few places throughout the United States are equipped to perform these procedures currently. As the idea becomes more popular, this may change in the future, though.
6. Water Cremation May Be Perceived as Gentler
Some people may not feel as comfortable with this process because it might seem foreign to them. However, others may prefer it as there's a perception that the process is gentler. This type of cremation relies on a water solution to simulate the decomposition process instead of quite literally burning the body to reduce it to ash.
Deciding What is Best For You
If reducing the carbon footprint left behind by the deceased is important to you, if you perceive the process as gentler or want more remains to share with family members, water cremation may be an excellent option. Meanwhile, if there are concerns about cost, or if there are no aquamation providers close by, then a traditional cremation might be a better choice for you.
Having questions about any cremation process, whether it's a traditional cremation or it's a water cremation, is only natural. The next step in this case is to speak directly to a funerary services expert, such as your funeral director. They will either have the answers you seek, or they will know where to direct you to get those answers yourself. MemorialPlanning.com has a wealth of resources about cremation if you'd like to learn more. We can also help you in every step of the funeral planning process.