Forest Hill - Midtown
1661 S. Elvis Presley Blvd Memphis, TN 38106
Forest Hill Midtown Obituaries in Memphis, TN

We extend our heartfelt sympathies to any Memphis families who are going through a loss of a loved one. View a full listing of our obituaries below.

Funeral Planning With Memphis Area Families Since 1888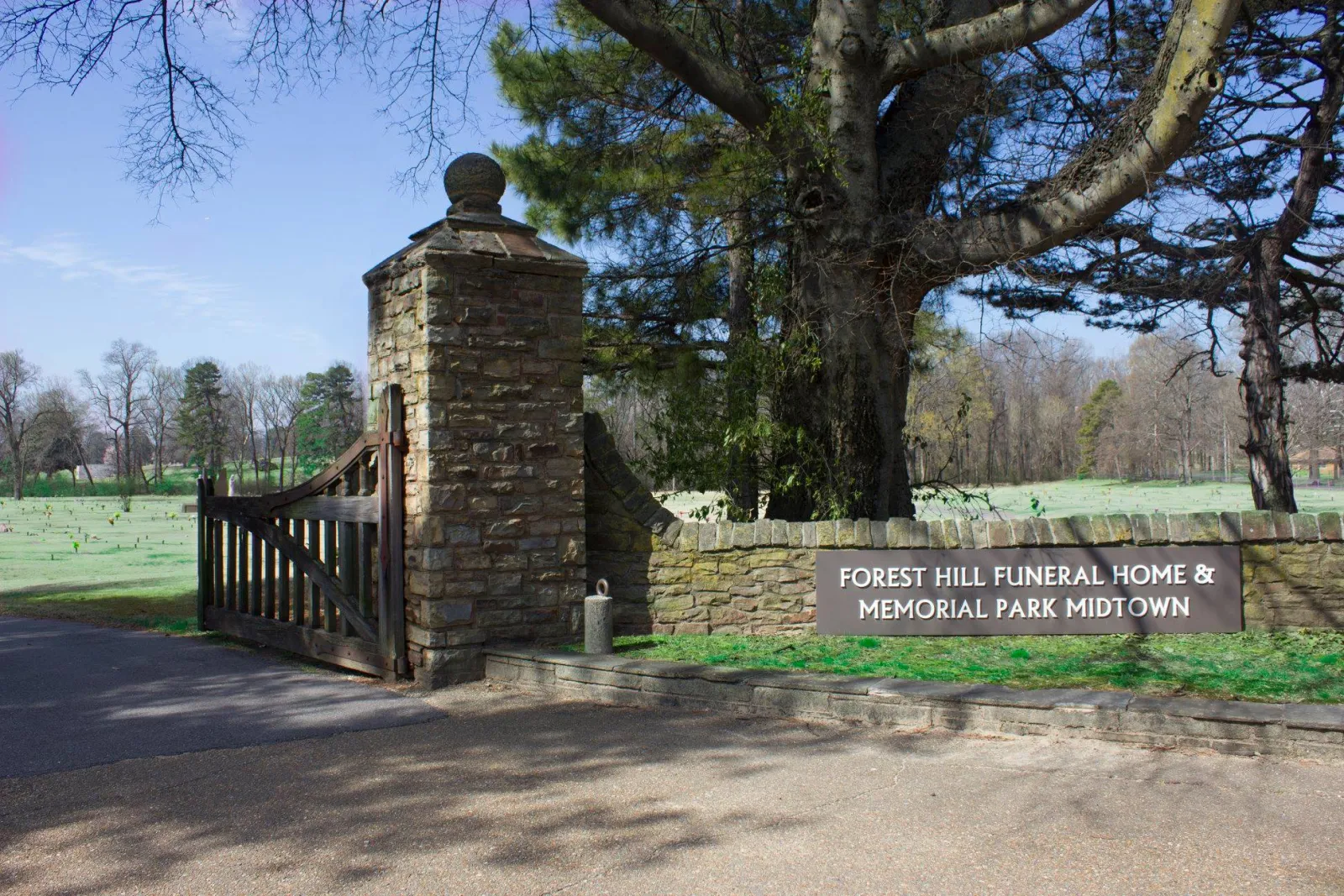 For more than one hundred years, Forest Hill - Midtown Funeral Home has provided individualized funeral services designed to meet the specific needs of each family. Whether you have an immediate need for funeral services or want to start funeral planning in advance, call us. We will be proud to serve you.
Of the many arrangements needed to be made after losing a loved one, the first is the selection of a funeral home. The dedicated staff of Forest Hill - Midtown Funeral Home can guide you through all aspects of funeral planning with unmatched compassion and expertise.

How to Begin Funeral Planning
To begin planning a memorial service, you first must decide between a casket or cremation. If you decide on a casket, you'll then choose between a traditional in-ground burial or an above ground mausoleum. If you decide on a cremation, you'll choose between placing the remains in an urn or scattering them. We understand how daunting these decisions can be. You can trust our skilled staff to provide the best recommendations for your family's specific circumstance.
We can assist in funeral planning or pre-planning:

Traditional funerals and burials

Traditional cremation services

Memorial, church, and graveside services

Caskets, urns, memorial markers, headstones, and other funeral product needs

Keepsake and remembrance jewelry

Personalized mementos

Online guestbooks

Photo tribute videos

Much more
Visit our site below to find out more about Forest Hill - Midtown Funeral Home and our services.