Herr Funeral Home & Cremation Services
501 West Main Street Collinsville, IL 62234
Herr Funeral Home & Cremation Obituaries in Collinsville, Illinois

If you have recently suffered a loss, we are deeply sorry. To see the entire list of obituaries, please click the link below.
Herr Funeral Home Serving Families In Collinsville, Illinois Since 1870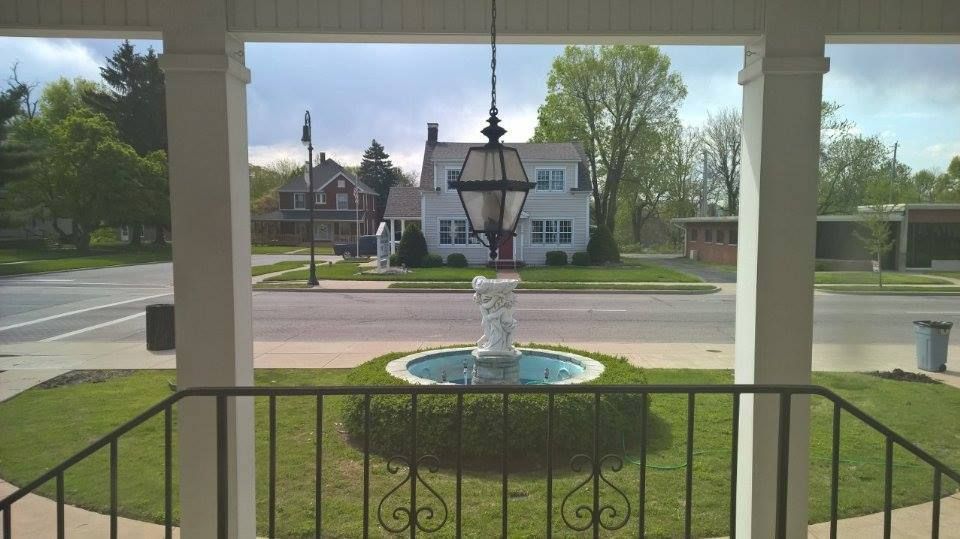 Herr & Sunset Hill Funeral Homes's history is legendary. Since our founding in 1870, we haven't forgotten that personal attention and genuine care are the most important services we can provide. We carry on the tradition of service to the southwestern Illinois community and are honored to be recognized as one of the oldest continuously-operated funeral homes in Collinsville area.
The first of many decisions made after a loved one passes is choosing a funeral home. Herr & Sunset Hill Funeral Homes' staff are here to help you create a beautiful tribute, offering advice and suggestions on the various decisions you'll have to make while organizing a funeral, cremation, memorial, celebration of life, or burial service.
How to Get Started
Do you want a burial or casket? That is one of the first questions you'll need to answer. There are then additional options that branch from that decision, such as casket burial in the ground or placed above ground within a mausoleum, or placing cremated remains within an urn or scattering them in a scattering garden. These decisions are extremely personal, and our experience and compassion can help you through them.

We can assist in planning or pre-planning:
Traditional funerals and burials

Traditional cremation services

Services including memorial, church, and graveside services

Funeral products such as caskets, urns, and memorial markers or headstones

Keepsake and remembrance jewelry

Personalized mementos

Online guestbooks

Photo tribute videos

Much more
Learn more about our Collinsville funeral home, including our facility, staff, utilizing our services at the time of passing and pre-planning a funeral by visiting our full site below.
After the sudden loss of my husband, the team took care of everything for us helping to guide us through the process. Making suggestions without any pressured sales pitch. She did all the leg work for us by contacting everyone from the cemetery, insurance company and even delivered the flowers to our home. Her team provides the service of sending all the donations to the foundations for you and when I received cards with checks for donations in the mail they offered to process those for me as well. She has been following up and checking in on us to see if there is anything else they can do for us. Outstanding service!!!
Kimberly - July '21
My family has had to do business with Herr many many times over the last 30 years. I moved out of state nearly a decade ago. Due to the pandemic I am unable to travel home for my uncle's services which was very hard. I called to ask if any virtualization was possible and they made it happen for me. I'm so so appreciative for this; it means the world to me all these miles away.
Krystal - May '21