Ridout's Brown-Service Funeral Home
711 Memorial Drive SW Decatur, AL 35601
Ridout's Brown-Service Obituaries in Decatur, Alabama

We offer our sincerest sympathies if you have experienced a recent loss. Click below to view our full listing of obituaries.

About Ridout's Brown-Service Funeral Home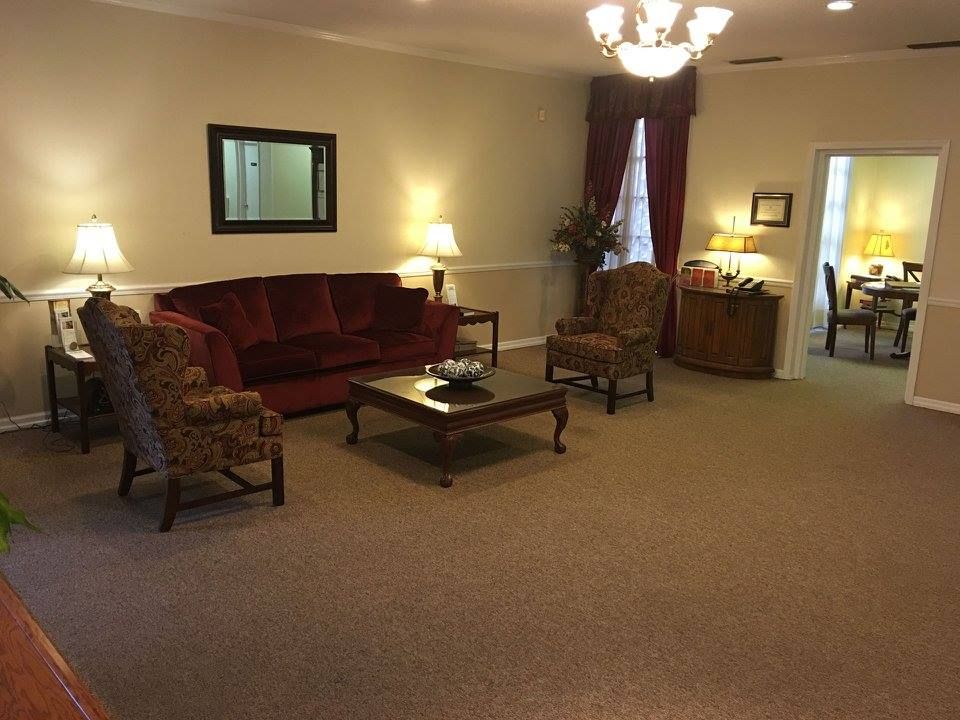 The Ridout's Brown-Service Funeral Home team believes that a memorialization service should be as special as the person they represent. Our staff is ready to go the extra mile to truly honor your loved one's memory with unique and personalized details.
Of the many arrangements made after losing a loved one, the first is the selection of a funeral home. Whether you're planning a funeral in advance or have an immediate need, the staff of Ridout's Brown-Service Funeral Home ensures that grieving families experience an unforgettable final farewell.

Where to Start
At Ridout's Brown-Service Funeral Home, we guide you through every step of the process. First, you will need to decide whether you want a burial or cremation. If you choose a burial, you will decide between a traditional in-ground burial or being memorialized above-ground such as in a mausoleum. If you choose cremation, you will decide between placing cremated remains within an urn or scattering them. We understand how draining these decisions can be, and we utilize our substantial experience to make the best recommendations for you.
We can assist families in the Decatur, Alabama area with planning or pre-planning:

Traditional funerals and burials

Traditional cremation services

Memorial, church, and graveside services

Funeral products including caskets, urns, and memorial markers or headstones

Keepsake and remembrance jewelry

Personalized mementos

Online guestbooks

Photo tribute videos

Much more
Learn more about Ridout's Brown-Service Funeral Home and how our facility and staff can assist you in the planning or pre-planning of a memorial service by visiting our full site below.
Tim was excellent! He was not pushy, and made the experience as best as it could be at a difficult time. He gave helpful, appropriate advice for things outside the funeral. The other staff were also very welcoming and supportive.
Jason - June '21
Everything about our experience as handled perfectly.
The Family of Rita Melton
The services were very well handled and the professionalism was outstanding.
The Family of Lottie Boutwell