Vista Funeral Home
5755 NW 142 Street Miami Lakes, FL 33014
Our Obituaries in Miami Lakes, Florida

We are very sorry if you have experienced a recent loss. Please click below to explore our full listing of obituaries in the Miami Lakes area.
South Florida's Trusted Provider of Funeral, Cremation & Burial Services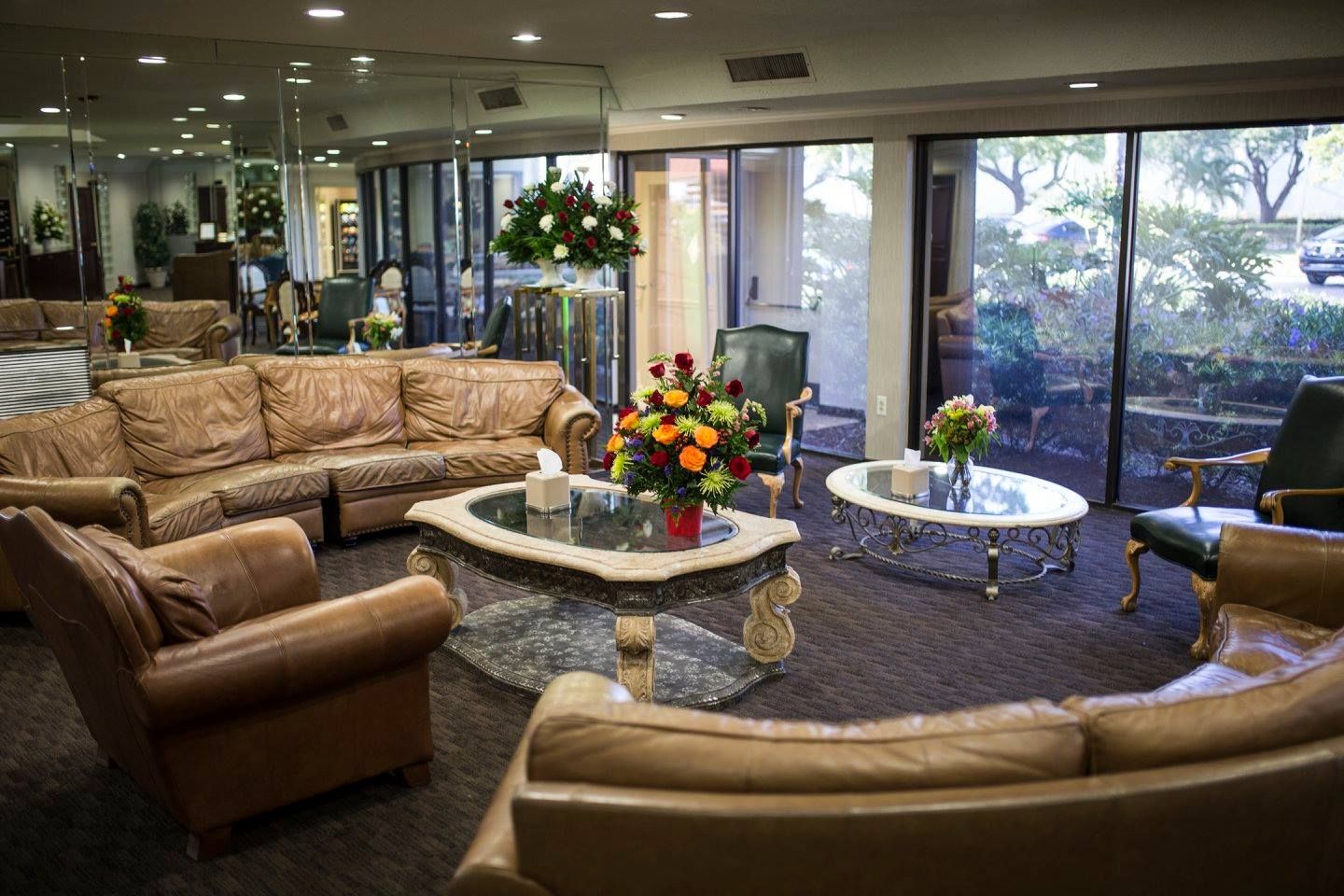 Vista Funeral Home understands that a funeral should celebrate the life of your loved one. This is why our staff is always ready to go the extra mile to meet your special needs and requests.
One of the biggest factors that sets our funeral home apart is our staff. We can create a beautiful tribute and provide guidance and suggestions on the many decisions made when planning a funeral, cremation, memorial, celebration of life, and/or burial service.
Getting Started
Whether you are planning for a loved one who recently passed, or you are interested in pre-planning funeral arrangements for yourself, there are many decisions that must be made. The Vista Funeral Home team is available to help walk you through the process. We understand that the decisions made are extremely personal, and our experience and compassion can help guide you through the process.
We can assist in planning or pre-planning:
Traditional funerals and burials

Traditional cremation services

Services including memorial, church, and graveside services

Funeral products such as caskets, urns, and memorial markers or headstones

Keepsake and remembrance jewelry

Personalized mementos

Online guestbooks

Photo tribute videos

Much more
Learn more about our facility, staff, utilizing our services at the time of passing and pre-planning a funeral by visiting our full site below.
Not sure where to begin here....I was not prepared for the passing of my mom, but who is? I was terrified by the thought of the process and how to handle things. Well, that feeling was immediately resolved once I set foot in Vista Funeral Home. I was met by the most professional staff I have ever had the pleasure of meeting. I have to give some extra love to Stephanie (Funeral Director) for the personal care she provided to my family and I during these emotional times. Stephanie is by far the sweetest, most caring person you could ask for during tough times, she really goes above and beyond. That is a trait that cant be taught, that is clearly instilled in her heart and will take her to the top in whatever she does in life. I immediately felt a huge sigh of relief as all my concerns were being whisked away. I couldn't imagine going through this without the wonderful staff @ Vista. I would and will continue to recommend their services to anyone I can. To the staff of Vista, I want to offer continued appreciation and love for all of you who assisted us during our sorrowed time. Please, I wish all of you safe passage forward and best wishes to you ALL!!!
John - May '21
We lost our mom May 4, 2021. Our hearts are very heavy and heartbroken. Within our pain and suffering, we want to express the support and kindness Vista Memorial staff provided to our family. The funeral directors were thorough walking us through the funeral/burial process as professionals and at the same time as caring for their own family. They touched based on everything and anything which you would not think at a difficult time. Each one expressed their condolences and basically can say they felt our pain. My sister and I personally met each of the directors mentioned earlier, including the embalmer. We felt as we were amongst family. At this time, with our broken hearts want to "Thank" Vista Memorial Funeral and Cemetery personnel for their deep concern for our family and especially my mom. Thank you from the bottom of our hearts, we couldn't have managed the most difficult moment in our lives as we did with you all with your service and care.
Maria - May '21