Burial Flower Services to Honor the Loved All Year
Grave site Decoration Options Made Easy

Floral arrangements for both before and after the funeral are a considerate, respectful way to honor those who have passed. In addition to flower arrangements for funerals, you have the option of purchasing convenient seasonal graveside flower packages in advance, so that you can:

Ensure that a grave site always has fresh decorations
Adorn the site of someone you love who has passed
Our professional grounds staff will place your homemade florist-quality burial flowers for you and remove them upon season end. You will never have to worry about maintenance or removal, though make sure you inquire about the cemetery's placement and removal schedule to avoid confusion.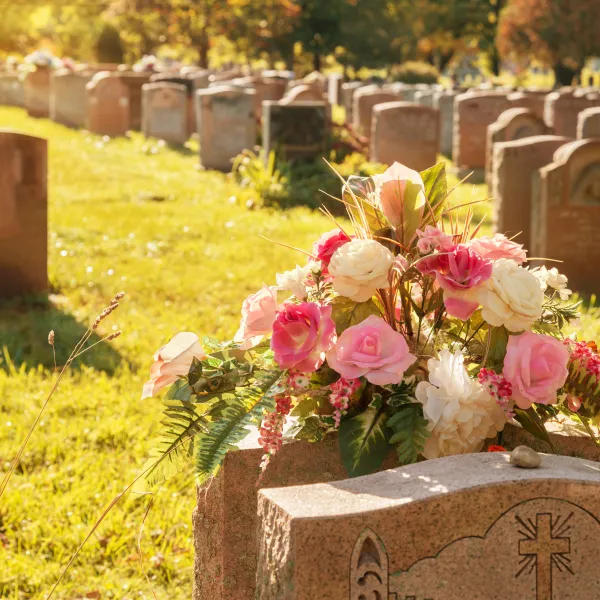 History of Flowers at Funerals
Flowers are usually the go-to gift for someone in mourning. They are popular for several reasons, including:
They symbolize life
They are an expression of love
They add beauty to a somber occasion (they are often displayed during a funeral)
In ancient times, Greeks and Romans put flowers on graves as a symbol of honor. Flowers were placed on the graves of Greek warriors. The belief was that if the flowers took root, the warriors' souls were sending a message that they had found happiness in the next world.

Prior to modern times, flowers were present at funerals for practical reasons: They masked the unpleasant odor. With today's common use of embalming, flower displays are strictly for aesthetic purposes.

Cemetery floral arrangements are traditional for many religions, with one exception being Judaism. To distinguish Judaic practice, the placement of flowers on graves or the giving of flowers as gifts to mourners was historically discouraged. Rocks are often placed on the casket or gravestone in Jewish traditions.

Today, the practice of burial flowers continues.

Symbolism in Flowers
Daffodils: Daffodils symbolize rebirth, new beginnings and eternal life
Lotus: The lotus flower symbolizes self-regeneration and rebirth
Lilac: Lilac stand for tranquility
Heliotrope: The heliotrope is linked to eternal love
Honeysuckle: Honeysuckle always symbolizes the bonds of love
White Hyacinth: The white hyacinth is appropriate when saying prayers for someone
Purple Hyacinth: The purple hyacinth says "please forgive me"
Pink Carnations: Pink carnations are associated with the sentiment "I'll never forget you"
White Clovers: White clovers are a way to say "think of me"
Peonies: Peonies are indicative of a happy life Lavender:
Lavender is a symbol of devotion
Red Roses: Red roses, of course, symbolize love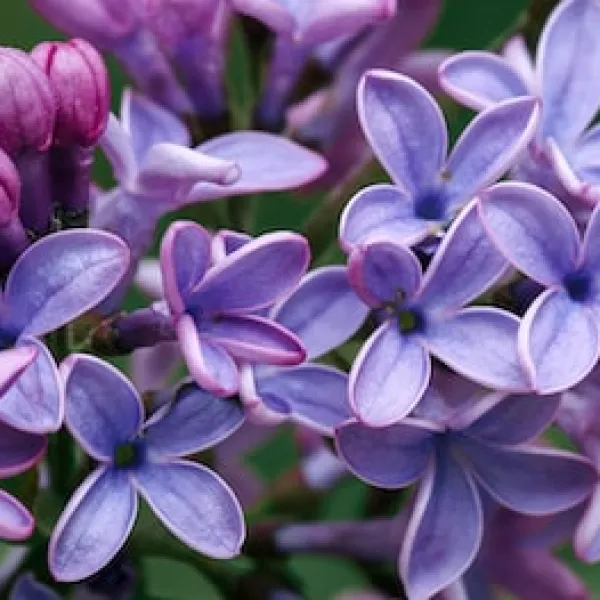 Burial Flowers Frequently Asked Questions
How much do
cemetery floral arrangements

cost?

There is a wide range of burial flower types, cemetery floral arrangements, styles, and other factors that can affect the cost of burial/funeral flowers.... read more
What flowers are not appropriate for your funerals?
While there is no strict rule regarding the colors used in funeral flower arrangements, some believe that red should be avoided as it symbolizes happiness... read more
Where should you send the flowers?
Some guests may send the flowers directly to the family, but typically flowers should be sent to the funeral home. The funeral home director will take care... read more