Burial Flower Services to Honor the Loved All Year
Grave site Decoration Options Made Easy

Cemetery floral arrangements are a considerate, respectful way to continue to honor those who have passed and ensure the grave site remains beautiful. You have the option of purchasing convenient seasonal graveside flower packages in advance, so that you can:
Ensure that a grave site always has fresh decorations
Adorn the site of someone you love who has passed
Our professional grounds staff will place your homemade florist-quality burial flowers for you and remove them upon season end. You will never have to worry about maintenance or removal.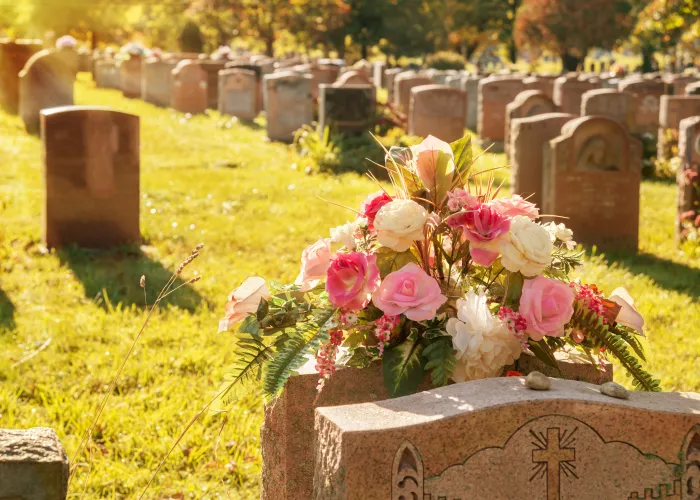 Burial Flowers Frequently Asked Questions
How much do
cemetery floral arrangements

cost?

There is a wide range of burial flower types, cemetery floral arrangements, styles, and other factors that can affect the cost of burial/funeral flowers.... read more