Wake vs. Viewing vs. Funeral: What's the Difference?
Wake vs. Viewing vs. Funeral: What's the Difference?
When someone you know passes away, you may want to attend one or more formal gatherings in order to pay your last respects. In addition to a formal funeral service, there's often another ceremony called a 'wake' or a 'viewing.'
Almost everyone who loses a close friend, colleague, or family member will feel like they should attend at least one of these ceremonies. But which do you choose to attend - the wake, the viewing, or the funeral? How do you know what to expect and how to behave? And what's the difference between them all? Read on to find out.
Want a guide to proper funeral etiquette? Get emailed one for free.
What is a Funeral?

A funeral service is a formal event where loved ones and friends say goodbye to someone who has passed away. A funeral, unlike a wake or viewing, typically involves an actual burial.
Why Have a Funeral?
When we experience the death of a loved one, we naturally experience a very emotional and difficult time. Funerals serve to help us come to grips with the death of a loved one by acknowledging the passing in a formal ceremony. A funeral is also a celebration of the life of the person you all knew.
People often share fond memories of the person they loved, and in doing so help one another to find meaning in the wonders of life and death. In this way, friends and family are supporting one another during a difficult and sometimes emotionally bewildering time.
For the family, a funeral is generally very conducive to a healthy grieving process. When they see how much their loved one meant to other people, it's comforting and helps them say goodbye.
When and Where Do Funerals Take Place?
A funeral can take place at the family home, a funeral home, or a place of worship such as a church. The funeral itself usually takes place anywhere from a day or two to a week or so after someone has passed away. Timing will partly be influenced by family preferences, such as how long it takes to gather remote family members for the funeral.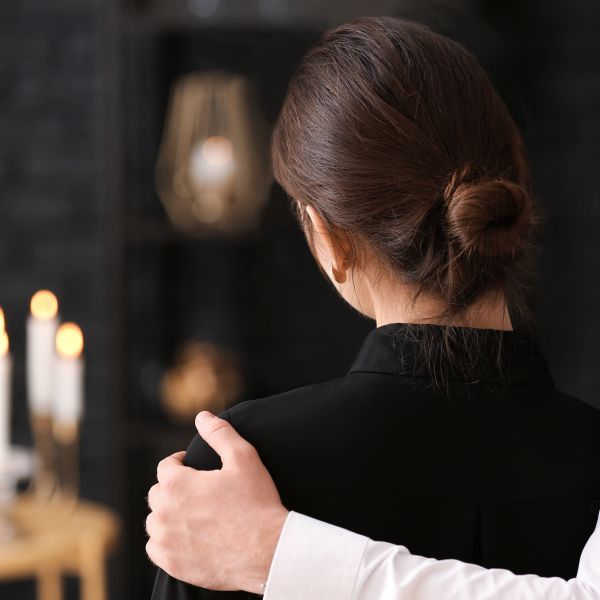 What is a Viewing?

A viewing is an unstructured gathering of friends and family where visitors can pay their respects to either the deceased after having been prepared by a mortician, or to a cremation urn or series of memorial photos. A viewing, compared to a funeral, is generally a more informal event.
Why Have a Viewing?
A viewing allows mourners the opportunity to share their grief, support one another, and say goodbye on a personal level. This is also considered an important event for showing your respects to the family.
The viewing has had many name changes over the years. If you're of a certain generation, you'll know it as "calling hours". Some call it a visitation.
When and Where Do Viewings Take Place?
Viewings can take place at the funeral home or the family home. They take place before the funeral, sometimes the day before and sometimes the same day. The body or a memorial to the deceased will likely be displayed to allow mourners the opportunity to pay their respects. Guests come and go as they see fit, some staying for hours while others drop by for just a few moments. Many acquaintances of the deceased consider a viewing the evening before a funeral the best time to pay their respects to the bereaved, by appearing, offering their condolences, and then leaving.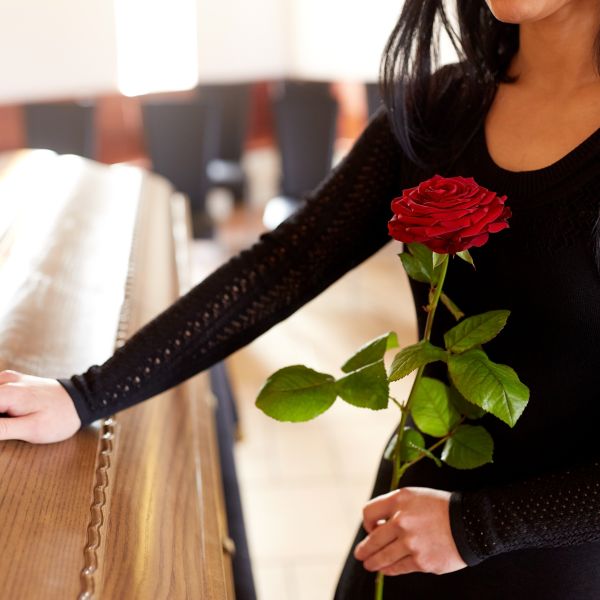 What is a Wake at a Funeral?

Traditionally, the wake is a Catholic ceremony based in part on the Celtic traditions of Ireland. Those traditions dictated that family and close friends should stay awake through the night with the deceased in order to offer protection from evil spirits. Once buried, all was safe.
The Catholic notion of a wake may often include a short ceremony involving a priest. The priest may say prayers (usually the rosary) or recite some scriptures. In this stricter Catholic sense, the wake is called a "rosary."
Why Have a Wake?
A wake is very similar to a viewing, in that it provides mourners with an opportunity to offer their condolences and share their grief in a less-structured environment.
When and Where Do Wakes Take Place?
Wakes used to take place in the home but more often than not are held in funeral homes these days. Some choose to have them in the social hall at a place of worship.
Wakes often take place a day or even several days before the funeral. Modern wakes can also take place right before the funeral, on the same day.
Wake vs. Viewing vs. Funeral: What's the Difference?

Wake vs. Viewing: What's the Difference?
A wake is essentially a chance for mourners to come together before the funeral takes place. If that sounds remarkably similar to what the viewing is for, that's because they're essentially the same thing. The difference is that a wake has the Catholic underpinnings of tradition, plus the optional rosary service.
Wake/Viewing vs. Funeral - Who Leads?
Like some wakes, a funeral is led by an officiant. A funeral service is usually 'led' by someone who is familiar with the protocol and traditions. For religious funerals, the officiant is usually a religious leader such as a priest, rabbi, minister, or another person of stature in a house of worship.
As with a wake with a rosary, a funeral involves certain rituals and traditions to uphold, as prescribed by the context of the religion, culture, or region.
Wake/Viewing vs. Funeral - Formal or Informal?
When you attend a wake or a viewing, the atmosphere is less formal than that of a funeral. People at a wake or a viewing have the opportunity to talk and extend comfort toward one another with their own expressions of sympathy.
Wake vs. Viewing - Focus on the Significance, Not the Terminology
The important thing to remember is that your presence at a wake or a viewing will be deeply appreciated by the family of the deceased. You're there to support them as they mourn, as well as to pay your respects and share the grieving with others who knew your friend.
So don't worry too much about terminology. Both a wake and a viewing provide an opportunity to say goodbye on your own terms, which is something that's hard to do at a more formal funeral.
Attending a Funeral? Take This Time to Think About Your Own As Well.

Attending a funeral is a good opportunity to consider what you'd want for your own memorialization. You can even plan it now, decades in advance, so your loved ones don't have to worry about it later. Learn more about advance funeral planning.
Want more funeral etiquette information? Visit the following pages.