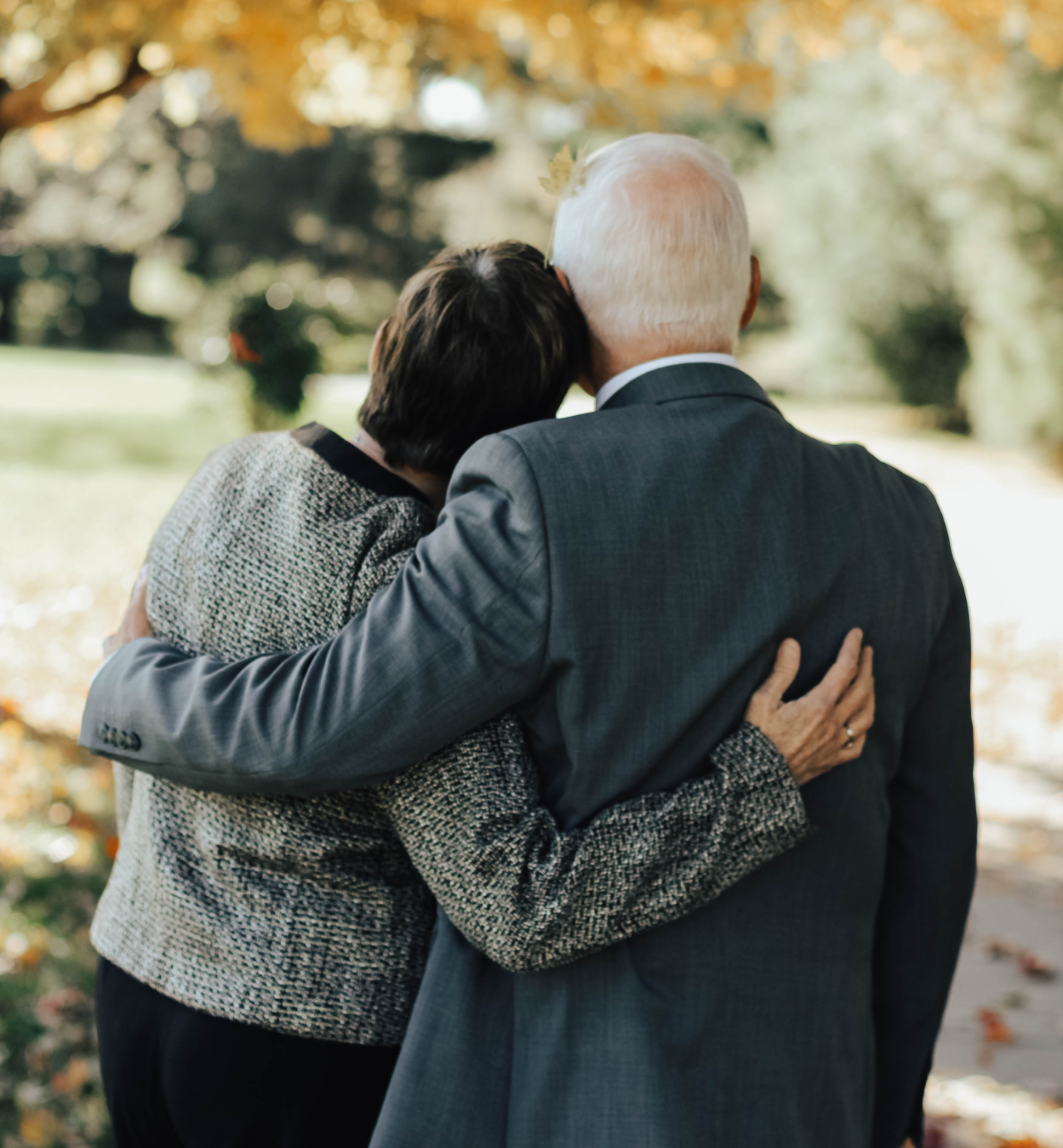 There will inevitably come a time when you'll need to plan a memorial after someone's death. Perhaps you even want to pre-plan your memorial years or decades in advance, to relieve your family of ever having to worry about it.
We want to start by saying you do not have to do this alone. Please consider enlisting the help of friends or family for support.
We also hope you can gain use from this list of things to do after the death of a spouse, parent or other loved one, to ensure you've covered everything that goes into a meaningful memorial. We are sorry for your loss.
First Things to Do After the Death of a Loved One
Easily the most hectic time is in the immediate aftermath of a death. This is where our after-death checklist for survivors starts, as it's the time you're likely to need it most. Here's how to see to your immediate concerns.
Get the death certificate issued:

This is the most important step, as the legal requirements must be met before anything else can be crossed off your checklist. If the deceased was under professional care, this is often done without requiring your input. If they died at home, however, you will need to call 911 so they can be brought to a hospital.
Find out if the deceased was an organ donor:

Because of how crucial it is to ensure donated organs and tissue are preserved shortly after death, finding out quickly if the deceased was listed as an organ donor is highly important. This step could also occur without your intervention if the deceased was under care at the time of death.
Contact a funeral home to arrange transportation:

While it's still much too early to engage in complex funeral planning, it is necessary to begin the first steps in the process. This is usually reserved for selecting a funeral home and contacting them to alert them you will need the deceased transported to their facility for the coming steps.

Here is a handy tool to locate a nearby funeral home.



The Next Thing To Consider
Once the initial points have been taken care of, it's necessary to begin the rest of the process. Important things to do after the death of a loved one include winding up their affairs in the following ways:
Informing family and friends:

Easily one of the most difficult tasks of the

after-death checklist for survivors

is informing others who were close to the deceased. It's up to you (and anyone you enlist to help) to begin contacting those who were closest to the deceased to inform them of their passing. If the deceased was employed prior to their death, you will also need to notify their place of work.
Immediate property concerns:

The personal property of the deceased needs to be secured. Homes and vehicles should be locked, with access reserved for you and anyone else authorized to access these things. Any pets that the deceased had need to be cared for and rehomed temporarily. The property manager and/or the police should be informed that the home will be vacant for the time being.
More funeral planning:

At this point, it's customary to begin penning the obituary for the deceased and designing the details of the funeral services you'll be holding. Choose between secular or a religious ceremony, the details of the memorial service, and the disposition of the body (i.e.

cremation or burial

, which will require selecting a cemetery and a burial plot within the cemetery if the deceased did not pre-arrange this). Keep in mind elements like whether you want to hold a luncheon after the service. Part of this step is dealing with any life insurance policy issues, especially since you may rely on the life insurance payout to finance the memorial and burial services.
Post-Memorial Service
Even after your loved one has been laid to rest, your job is not yet over. Here's what you'll still have to do (or be sure gets done on your behalf).
Contact Social Security: While sometimes the funeral home will do this for you, if they don't you'll need to inform the Social Security Administration that the death has occurred so they can update their records and stop sending Social Security payments, if applicable.
Other legal matters: It's also time to cancel legal documentation such as voter registrations and driver's licenses for the deceased, as well as things such as health insurance policies. If the deceased has any debts, creditors need to be informed as well.
The disposition of assets: If you're lucky, the deceased left behind a will or other instructions, which makes the process of the disposition of their assets relatively straightforward. If the will is contested or not present, you may need to have the estate of the deceased go through the probate process, depending on what state the deceased lived in. Speaking with a family attorney about this matter is recommended.

Long-Term Necessities
Once your loved one's asset disposition has been resolved, it's time to take care of anything left over that, while still important, isn't necessarily time-sensitive. This includes the following:
Subscription cancellation: Things like mobile phone contracts and cable television services can occur at this point.
The disposition of any real estate: Once the personal property has been seen to, it's time to oversee the final disposition of any real estate if this hasn't happened yet. Again, refer to the will, or the probate process, for more particulars.
Make time for yourself: Finally, you need to ensure you take time for yourself. Completing the checklist of things to do after the death of a spouse, parent, or other loved one is a harrowing and arduous process, one that often leaves you little time to grieve sufficiently. Now that you've resolved everything, give yourself space to mourn your loss. Any list of things to do after the death of a loved one always needs to include self-care.