Decorating a grave is a personal way to honor and remember a loved one. It can be a way to express your grief, share memories, and create a special place to visit. There are different approaches on how to respectfully decorate a grave, and the best for your circumstance will vary depending on the individual and their wishes.
You may want to be creative, but it's important to also remain respectful and dignified in your grave decorations. Some types of decorations might be more appropriate than others. In order to make this process easier for you, here are some creative, respectful, and dignified ideas for decorating a grave. Please always check the rules of the cemetery first to determine what is allowed.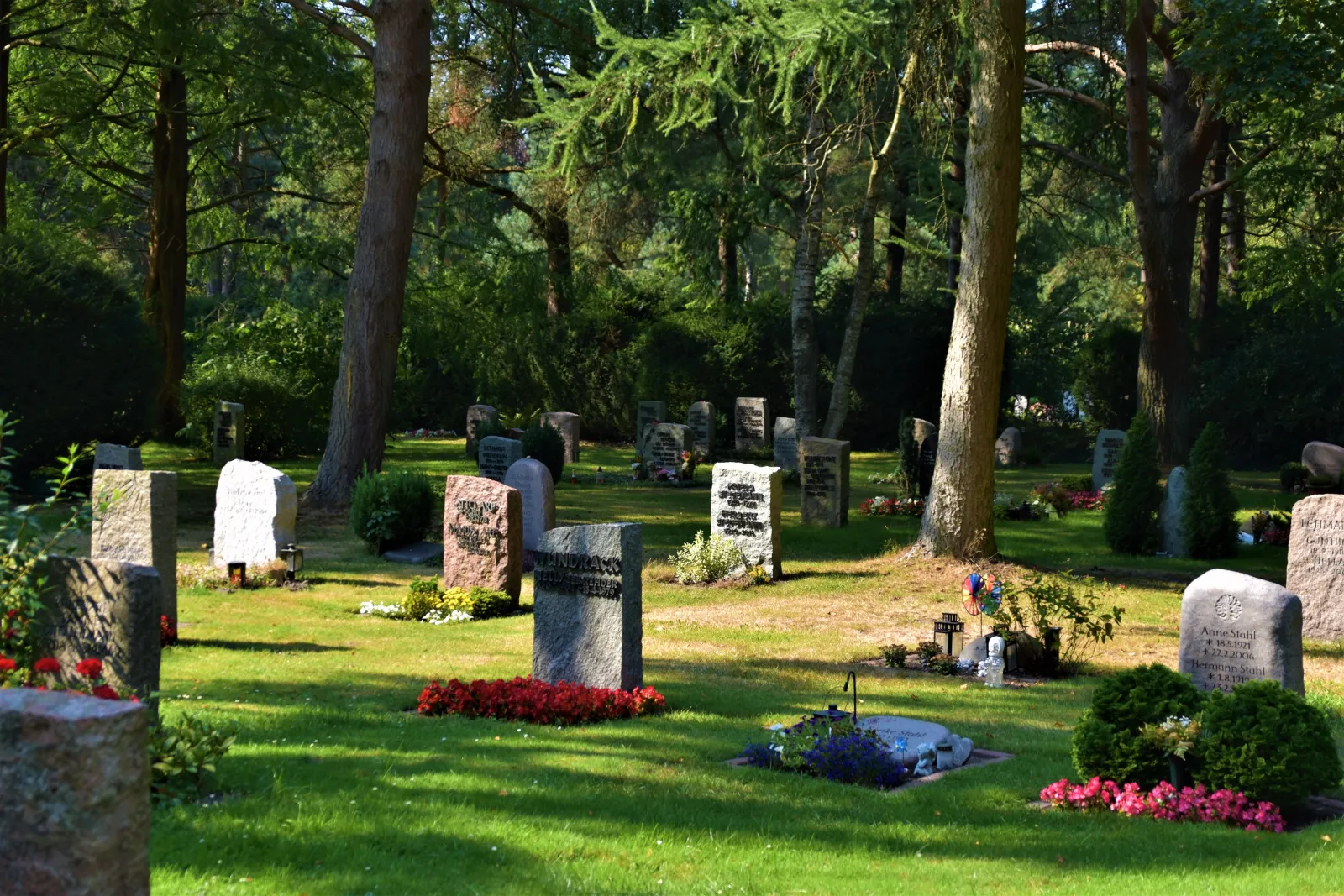 Flowers and Wreaths
Flowers are a traditional way to decorate a grave, and they can add a touch of beauty and color. You can choose flowers that were the person's favorite, or that represent their personality or interests. Wreaths are another popular option, and they can be made from fresh or artificial flowers. Fresh flowers will need to be replaced often, while artificial flowers will last longer and may be a better option in some circumstances.
Flags
If the person was a veteran, you may want to place an American flag or another flag that represents their military service on their grave. This is a respectful way to honor their sacrifice. In some instances, a grave marker might even have a loop or other way to hold a small flag for this purpose. Otherwise, it's appropriate to place a small flag in the ground directly next to the gravestone or burial marker. Other flag options include the flag of a beloved sports team, musical artist, or other pop culture touchstones.
Grave Blankets
An alternative option, and one that is more often offered by cemeteries, are grave blankets. These are a type of evergreen arrangement that can be placed on a grave. They are often decorated with seasonal pieces, such as ribbons, pinecones, or even holiday ornaments. Grave blankets can help to protect the grave from snow or extreme weather, and they can also add a touch of beauty and color.
Cultural Traditions
Some cultures have grave decoration traditions that you can participate in. An example of this is the tradition in Judaism of leaving a small rock on a headstone or grave marker whenever you visit the final resting place of someone of the Jewish faith. These rocks are left on or very near the headstone as a visual reminder that the grave has been visited and that the person who passed away is being remembered. Similar cultural traditions include the ofrenda during the Day of the Dead in Mexico and places with large Mexican cultural populations.
More Information on How to Decorate a Grave
No matter what type of decoration you choose, it is important to make sure that it is respectful and dignified. Avoid using decorations that are too flashy or attention-seeking. Instead, choose something that is simple and understated, and that reflects the person's personality and interests. It is also important to consider the cemetery's rules and regulations when decorating a grave. Some cemeteries have restrictions on the type of decorations that are allowed, so it is important to check with the cemetery before you start decorating.
Additional things to keep in mind include choosing decorations that are weather-resistant, as you don't want your decorations to be ruined by the elements. You should also place decorations in safe locations, as you don't want them to be knocked over or stolen. Update the decorations as needed so that you can keep the gravesite clean and tidy. This is a way to show respect for the person and their memory while also ensuring that the grave looks its best at all times. Most cemeteries will offer general care and maintenance, but you can always put in extra care and effort.
Different, Beautiful, and Unique Ways to Decorate a Grave
While you always want to remain respectful of those that have passed and to do so in a dignified and appropriate way, it's also important to remember that there is no definitive right or wrong way to decorate a grave. The most important thing is to choose decorations that are meaningful to you and that reflect the person's personality and interests. This means that what might seem like a poor choice for one person's grave might be appropriate for another. It all comes down to who the person was in life and what you feel they would appreciate as a decoration for their grave. Or what makes you feel better when you visit.
No matter how you do decide to decorate the grave of a loved one, doing so is a personal and meaningful way to honor them. By choosing creative, respectful, and dignified decorations, you can create a special place to remember the person, to keep their memory alive, and to provide yourself and others with comfort following the passing of your loved one for years to come.
As a network of cemeteries and funeral homes, we can help you plan a loved one's memorial or even your own in advance, and also help with floral tributes and other adornments.