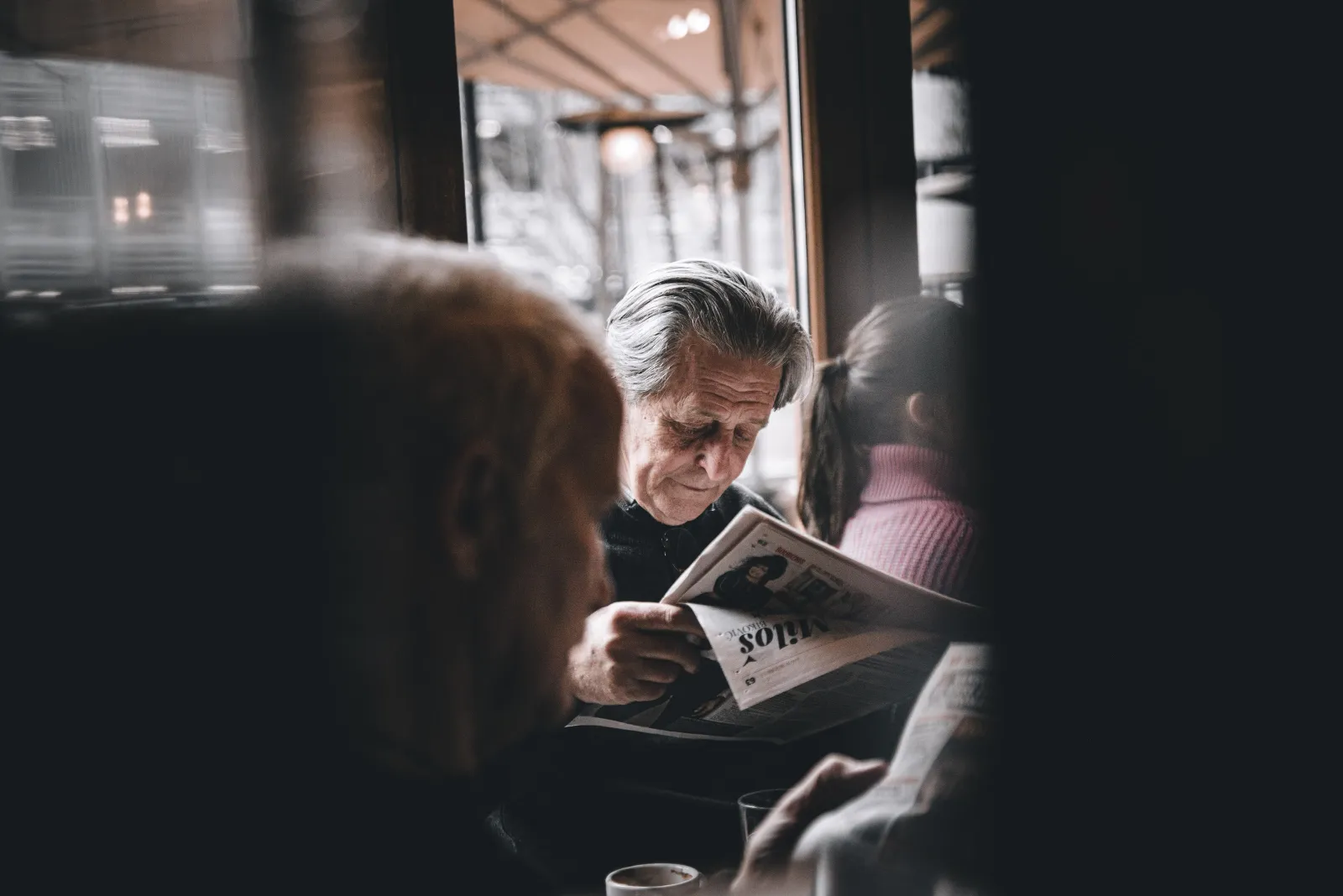 As a fitting tribute to a loved one who has passed away, an obituary is considered both customary and traditional. An obituary is a written death notice and serves a crucial role in announcing the passing of the individual to the world, especially since these notices are typically published both online and in local newspapers.
It's usually the responsibility of an immediate family member to write the obituary for someone who has passed. This can certainly be a less than easy task, considering that if you're the one writing the obituary, you're likely also handling funeral arrangements as well as also mourning your loss.
Yet writing an obituary doesn't have to be an insurmountable challenge. Here are some tips and examples of well written obituaries.

What to Include in an Obituary
Obituaries serve as public notice of death, and they need to contain a minimum amount of information to serve that role. Most examples of well written obituaries include the following:
Death Announcement: Make the announcement that the deceased has passed away, including the date and place if necessary or desired. You can include other details about the circumstances of the death if you want, but these aren't strictly required.
Life Events: It's customary to highlight the deceased's major life events in a short list, like graduations, marriages and any major career milestones they achieved while in life.
Family Members: Listing the surviving family members of the deceased is customary. Typically, this means the immediate family, such as a spouse and any children or grandchildren. Siblings and parents are also often included in the list of immediate family if appropriate.
Event Details: The date and location of the memorial, if any, are usually listed here. If funeral services are private, however, there's no need to announce them.
Donation Information: Many people opt to send flowers for a funeral. If the family of the deceased would like floral donations, or if they would rather have people donate to a memorial fund or a charity in the name of the deceased, you should list that information here as well.
Photos: Many obituaries include at least one photo of the individual who has passed. It can be a recent photo, or it can be a picture of the deceased from their youth. This is optional but is often considered standard for many families.
Obituary Examples
The following two fictional examples of well written obituaries can be used to help you craft your own for a loved one who has recently passed.

Obituary Example 1
Musician and retired high school music teacher Fritz Kreisler's love of life didn't come to an end with his death. Fritz passed away on April 20th, 2023 at the age of 92 from natural causes, surrounded by friends and family that will continue to honor his legacy by celebrating his life and accomplishments.

Immigrating from Hungary in his teenage years, Fritz completed his Bachelor's degree at the Oneonta campus of the State University of New York. After teaching for 12 years, he returned to graduate school to complete a Master's degree in Music Education. Fritz's pride was in his school district and students, and he shared his passion for music with thousands of those students over his long career.

Fritz took great joy in the simple pleasures. He enjoyed spending time with friends with a glass of wine and some new music. During school breaks, Fritz loved to travel, often back to his native Hungary to visit family and friends he had left behind before immigrating. Known for his infectious smile and irrepressible good humor, Fritz was always quick with a joke, a funny story, or even a prank, making him a favorite of his students. Thomas is survived by his wife, Carolyn, his daughter, Jonathan, and his grandson Fritz II.
Obituary Example 2
Luz Marquez Noceda was a loving wife, mother, grandmother, sister, friend, and patriot. She left this world suddenly at the age of 58 on March 23rd, 2023.

Born to Jorge and Marcela Marques on January 12th, 1965. Luz pursued her dreams to serve in the US military, joining the US Air Force where she served with distinction throughout both Operation Desert Shield and Operation Desert Storm. It was there that she met her husband, Martin Noceda. After leaving the military together, they had two children: Eleanora and Zari.

Luz loved to cook, spending time in the kitchen to create delicious meals for not just her family but also her friends as well. A natural storyteller, she would enchant the neighborhood children, feeding them cookies after school as she told them folk tales from her childhood. Luz was an accomplished singer and filled her home with Latin music. Most of Luz's weekends were spent volunteering at the soup kitchen of her local church.

A funeral service is scheduled for 11 am on March 26th, 2023, at the Iglesia La Luz Del Mundo on the corner of 97th Street and Avenue Q. In lieu of flowers, please donate to the Iglesia soup kitchen on her behalf.
Understanding How to Write an Obituary
Many people who have just lost a loved one find themselves asking how to write an obituary and seeking well written examples. While the obituary examples above are simple and clear, you of course don't have to adhere to them exactly. In fact, it's entirely possible to approach obituary writing from a completely different angle if you think the deceased or their loved ones would appreciate it. The most relevant part of an obituary is that the information necessary is shared, such as the name of the individual who has passed, where and when any memorial ceremony might be, and some brief details of their life.

It's never going to be easy to write an obituary for someone you love after they have died, especially when you're completing other tasks on the checklist of things to do after a loved one passes. In such a case, it's always a good idea to ask for help from family and friends. Even your funeral director can help provide you with resources for writing a fitting obituary for your loved one, so remember that they're there for you as well.

If you find yourself in this position, please call us at 844-808-3310 with any questions you may have, or find one of our funeral homes near you. Our funeral planning experts have extensive experience in each stage of this process and provide personalized advice to help you and your family through difficult times.