One of the toughest decisions of your life is often choosing final arrangements, either for yourself in advance or for a loved one who's recently passed away. One of the first choices related to this is deciding between a burial or cremation.
While there is no "right" or "wrong" way to make end-of-life arrangements, it is important to select an option that fits your circumstances and the best wishes of the deceased. It is increasingly common for families to consider cremation, and you may be wondering about the benefits and disadvantages of cremation.
Let's take a complete look at the perceived pros and cons of cremation.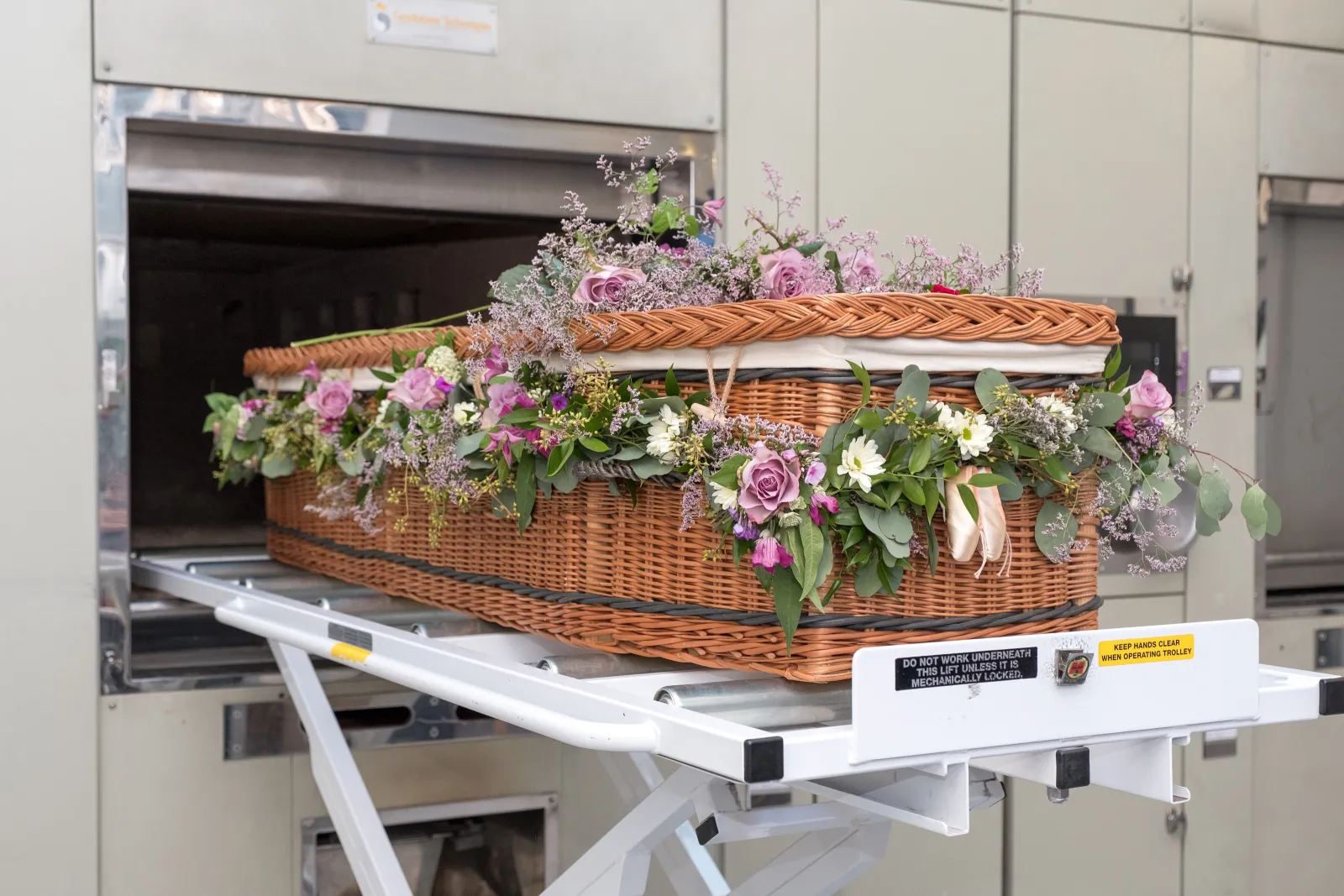 Why Do People Get Cremated

?
Before we get into detail about the, it's important to discuss the core differences between cremation and burial.
As a method of final disposition of the body, cremation involves specific methods that are relevant to the discussion. Most importantly, cremation is a process wherein the entire body of the deceased is incinerated inside a crematorium. The remains, in the form of what are commonly referred to as ashes or cremated remains, are then gathered, and placed in a suitable receptacle - usually a cremation urn. This is notably different than traditional burial, which keeps the body intact, placed within a casket, interred in a mausoleum or within a burial plot.
It's important to note that if you do choose cremation, this doesn't necessarily alter other aspects of a funeral or memorial service. Many families choose to have a wake or vigil before their loved one is cremated. This provides opportunities for an open casket viewing, which can be a comfort to those who wish to grieve and mourn the loss. Even if the cremation occurs before a wake, the urn can be present at a memorial service as well, serving much of the same function as an open casket, though the emotional impact may certainly be different.
Additionally, in some situations, the cremated remains may be placed into a mausoleum or buried within a plot, just like a traditional burial approach. This is particularly common for those with certain faiths such as Catholicism, as the religious preference is to keep the remains of the body together, even if cremated, and thus still buried within a casket in a cemetery.
Benefits of Cremation
Now that we've provided some context for how the process works and exists within the world of memorial services, let's compare the pros and cons of cremation. We'll start with the good news for anyone considering this disposition method, as there are a number of cremation benefits when compared to traditional burials. These benefits include the following:
Typically less expensive:

Cremation costs can often be less than a traditional burial, as there's no requirement for a casket burial with a plot, burial vault, and opening-and-closing service. This is a major selling point for families who want to honor their lost loved one properly but lack the financial means to afford a casket.

More ecologically friendly:

After everything is taken into account, a traditional burial generates 833 kilograms of carbon dioxide. This is 

about 3.6 times more carbon emissions

 than a typical cremation, which means if you're concerned about your impact on the environment, choosing cremation is a good way to reduce your final carbon footprint.

More options after the funeral:

One of the most well-known

benefits of cremation

is that the disposition of the remains offers families more options. Cremated remains can be interred like an intact body, but they can also be scattered, kept at home in a ceremonial urn, or any number of

additional avenues

.
Disadvantages of Cremation
There are, of course, drawbacks to choosing cremation as well, and you should be fully aware of what these drawbacks are so you can make an informed decision. Here's what you should know about these cremation disadvantages:
Incompatibility with religious beliefs:

While this can vary from one faith to another, there are many religions around the world that may not allow cremation as an option for the faithful. Roman Catholicism, for example, accepts cremation while Judaism and Islam both discourage and forbid the practice, respectively. Conversely, some religious may prefer the practice.

Still not carbon neutral:

For those who take their final carbon footprint even more seriously, cremation does still represent increased CO2 emissions because of the high temperatures needed to reduce a body to ashes. Some therefore choose natural or "green" burials as an alternative, to reduce the environmental impact even further.

Lack of mourning options:

Spreading remains doesn't necessarily create a permanent memorial site the same way a headstone does. While there are scattering gardens and cremation niches in cemeteries, though who prefer a specific burial plot to visit and adorn a headstone or marker tend to prefer traditional burial.
Deciding Whether

Cremation

is Right for You
Why do people get cremated rather than have a traditional burial? Is it "better" in any way? As mentioned above, there is no clear answer. It may fit better with your needs and circumstances if you have concerns about the cost of funeral services, if you want to ensure those services are more ecologically friendly than a traditional burial, or if you aren't planning to inter the body in a cemetery. Meanwhile, if religious faith precludes the practice, or if the lack of a permanent memorial space is concerning, not choosing cremation may be the better answer.
It's difficult to choose cremation over burial in cases where you're planning a funeral for someone else - especially if your departed loved one didn't make their desires clear before they passed. This is why it's worth looking into the pros and cons of pre-planned and even pre-paid cremation, as it takes so much of the guesswork out of what people should choose in the event of a death in the family.
When comparing these pros and cons, a major benefit of pre-paid cremation is potentially saving decades of inflation costs. The question becomes whether the person will change their mind about wanting to be cremated, but with a pre-paid cremation plan you can always change the details at any time.
The bottom line is that it's never too early to make your wishes known. Consider adding cremation to your own advance planning if you feel it's the right choice for you. And if you don't have an advance plan yet in place, the time to do so is now!