Roberts Funeral Home-Bruce Chapel West
6241 SW State Road 200 Ocala, FL 34476
Roberts West Obituaries
Please click below to see our full listing of obituaries in the Ocala, Florida area.
Serving Ocala Families Like Family Since 1898!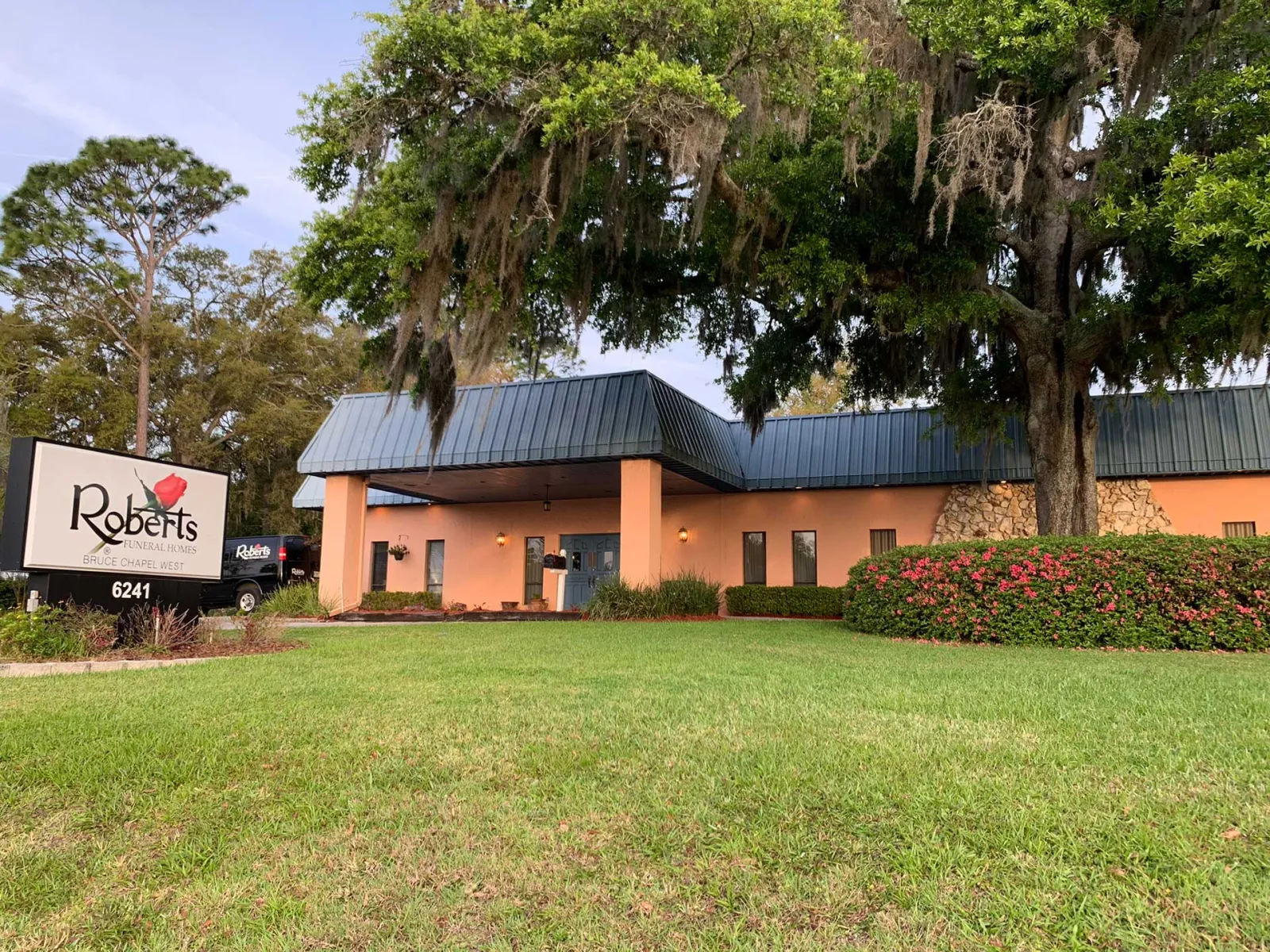 Roberts Funeral Home understands and believes that a funeral should celebrate the life of your loved one. This is why our staff is always ready to go the extra mile to meet your special needs and requests.
One of the biggest factors that sets our funeral home apart is our staff. We can create a beautiful tribute and provide guidance and suggestions on the many decisions made when planning a funeral, cremation, memorial, celebration of life, and/or burial service.

How to Get Started
No matter what type of service you are planning - such as a traditional in-ground burial or cremation - our team will thoroughly explain all of your options in order to guide you through this extremely personal process.
We can assist in planning or pre-planning:
Traditional funerals and burials

Traditional cremation services

Services including memorial, church, and graveside services

Funeral products such as caskets, urns, and memorial markers or headstones

Keepsake and remembrance jewelry

Personalized mementos

Online guestbooks

Photo tribute videos

Much more
Find out more about our facility in Ocala, as well as our staff and services, by visiting our full site below.
This is the second time using the services from Robert's Funeral Home within a 6 year timeframe and I have to say I have complete confidence with their previous assistance with all details. So I'm a repeat customer and feel confident that all will go well again.
Awilda - June '22