Coffins and Caskets for Viewing and Burial
The importance of a funeral casket
A funeral casket (sometimes referred to as a funeral coffin) is the decorative box used to display and bury a deceased loved one. After a service, it is lowered into the vault. MemorialPlanning.com offers pre-paid funeral caskets available for purchase.
The funeral casket is the final resting place for the deceased. A body or cremation urn can be placed into this personal vessel and laid into the ground for generations of loved ones to be able to visit and remember. In most cemeteries, a body or urn cannot be buried without a casket.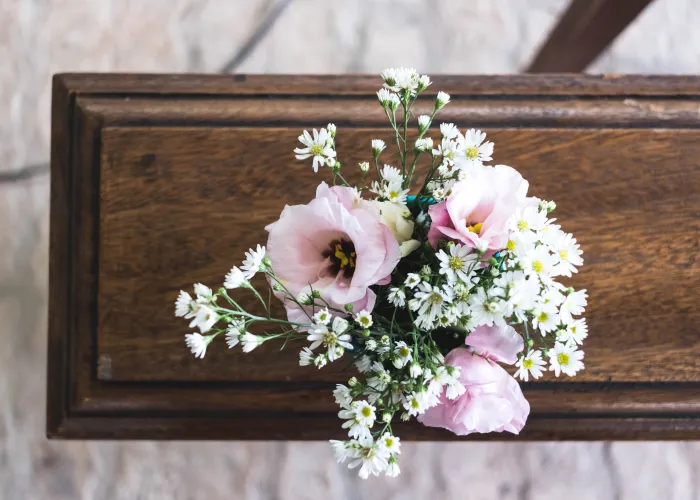 Funeral Caskets
An Investment
In the United States, the average cost of a casket is $2,000. However, please keep in mind that the price of a casket can differ greatly from state to state. The cost can also change based on material used and other decorative options. Therefore, the casket cost can potentially be more or less than this national average.

We recommend contacting a cemetery near you to learn about specific casket and coffin costs in your area.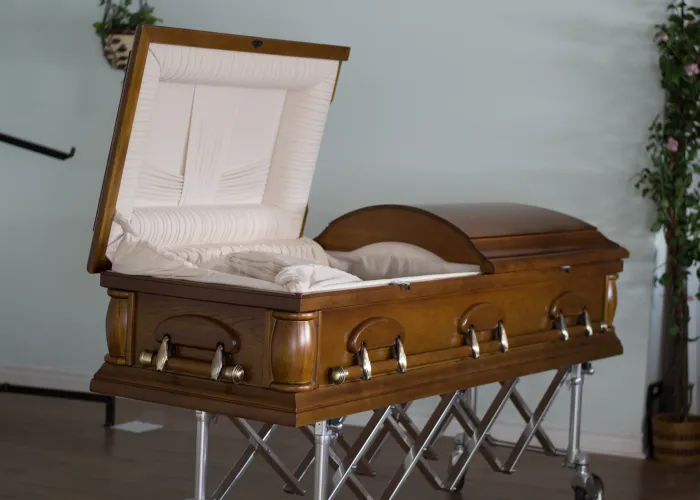 Why should you plan your funeral casket in advance?
Selecting a casket is an immensely personal and important decision. Options for caskets and coffins include pine, metal, and fiberglass - with additional choices including color and finish. Whichever style you prefer, purchasing your coffin now will ensure that your family will never have to struggle with trying to guess what you would want, and saves money by locking in the price at today's cost.
Choose your pre-paid funeral casket now. Download a free, no-obligation guide!

Not applicable in New Jersey or Michigan.