Today, more than ever, please know that WE STAND WITH YOU!
In this unprecedented time in our lives, nothing is more sacred or important to us than to be by your side today, tomorrow and always.

We appreciate and salute the first responders, healthcare professionals and all others who are working tirelessly to help end this pandemic. We hope that you -- and your families -- are safe and healthy as we look forward to a return to normalcy.
It has been our privilege to help thousands of families through their most difficult times. As an essential business, we are continuing to serve those in need of burial and cremation services -- both in advance and at-need. Our employees are committed to helping arrange services, preserve legacies and honor the life stories of your beloved friends and family.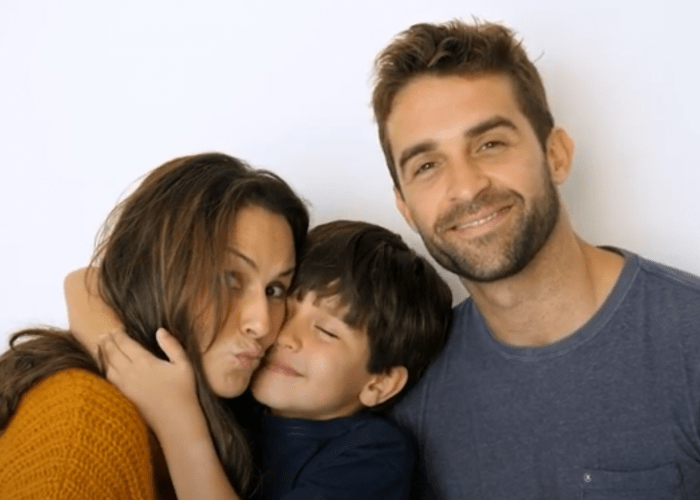 In-Person, Phone and Video Chat Appointments Available
We are taking extra precautions such as offering video chat consultations, increased sanitation efforts at our facilities, and observing safe ways to welcome and console families at our locations.
If you have questions about making your own arrangements, planning for a loved one or friend, or have just lost someone dear to you, trust that you are our only priority and we share your concerns, fears and grief. We are ready to help you through these uncertain times.
Please hold your loved ones close, and keep them safe and healthy. And please know that we will do the same as
WE STAND WITH YOU!
Get Your Free Burial Information Kit
{"Eastlawn Cemetery":{"id":"111","guid":"b63ec826-91fd-e511-80ce-0050568e2e39"},"Bronswood Cemetery":{"id":"400","guid":"03ebbf32-91fd-e511-80ce-0050568e2e39"},"Alamance Memorial Park":{"id":"621","guid":"916be83e-91fd-e511-80ce-0050568e2e39"},"Cedar Hill Cemetery":{"id":"014","guid":"3e3fc826-91fd-e511-80ce-0050568e2e39"},"Alleghany Memorial Park":{"id":"431","guid":"aeffde38-91fd-e511-80ce-0050568e2e39"},"Fairlawn Burial Park":{"id":"729","guid":"2274fe4a-91fd-e511-80ce-0050568e2e39"},"All Saints Cemetery":{"id":"303","guid":"abe9bf32-91fd-e511-80ce-0050568e2e39"},"Forest Hill Cemetery East":{"id":"121","guid":"fe3ec826-91fd-e511-80ce-0050568e2e39"},"Carroll Memory Gardens":{"id":"660","guid":"5dd30545-91fd-e511-80ce-0050568e2e39"},"Crestwood Memorial Cemetery":{"id":"637","guid":"95d20545-91fd-e511-80ce-0050568e2e39"},"Glenview Memorial Gardens":{"id":"519","guid":"3e01df38-91fd-e511-80ce-0050568e2e39"},"Calvary Cemetery Portage":{"id":"663","guid":"6dd30545-91fd-e511-80ce-0050568e2e39"},"Arlington Park Cemetery Pennsauken":{"id":"670","guid":"85d30545-91fd-e511-80ce-0050568e2e39"},"Beverly Hills Memorial Gardens":{"id":"172","guid":"ae3fc826-91fd-e511-80ce-0050568e2e39"},"Grand Junction Memorial Gardens":{"id":"642","guid":"bdd20545-91fd-e511-80ce-0050568e2e39"},"East Chickasaw Memorial Gardens":{"id":"126","guid":"263fc826-91fd-e511-80ce-0050568e2e39"},"Forest Lawn Cemetery Laurens":{"id":"350","guid":"6beabf32-91fd-e511-80ce-0050568e2e39"},"Butler County Memorial Park":{"id":"606","guid":"196be83e-91fd-e511-80ce-0050568e2e39"},"Chapel Hill Memorial Cemetery Grand Rapids":{"id":"735","guid":"5274fe4a-91fd-e511-80ce-0050568e2e39"},"Olinger's Evergreen Cemetery":{"id":"643","guid":"c5d20545-91fd-e511-80ce-0050568e2e39"},"All Souls Cemetery":{"id":"304","guid":"b3e9bf32-91fd-e511-80ce-0050568e2e39"},"Beth Israel Cemetery":{"id":"107","guid":"963ec826-91fd-e511-80ce-0050568e2e39"},"Floral Lawn Cemetery":{"id":"661","guid":"65d30545-91fd-e511-80ce-0050568e2e39"},"Floral Memory Gardens":{"id":"631","guid":"e16be83e-91fd-e511-80ce-0050568e2e39"},"Frederick Memorial Gardens":{"id":"236","guid":"bf4dc52c-91fd-e511-80ce-0050568e2e39"},"Altavista Memorial Park":{"id":"258","guid":"774ec52c-91fd-e511-80ce-0050568e2e39"},"Evergreen Cemetery North":{"id":"511","guid":"1e01df38-91fd-e511-80ce-0050568e2e39"},"Greenlawn Memorial Park Kohler":{"id":"521","guid":"416ae83e-91fd-e511-80ce-0050568e2e39"},"Carolina Biblical Gardens of Guilford":{"id":"224","guid":"5f4dc52c-91fd-e511-80ce-0050568e2e39"},"Chapel Hill Memorial Gardens Lansing":{"id":"720","guid":"e273fe4a-91fd-e511-80ce-0050568e2e39"},"Crown Hill Memorial Park & Mausoleum":{"id":"228","guid":"7f4dc52c-91fd-e511-80ce-0050568e2e39"},"Crown Hill Cemetery":{"id":"604","guid":"096be83e-91fd-e511-80ce-0050568e2e39"},"Evergreen Cemetery South":{"id":"512","guid":"2601df38-91fd-e511-80ce-0050568e2e39"},"Floyd Memory Gardens":{"id":"633","guid":"f16be83e-91fd-e511-80ce-0050568e2e39"},"Chatham Memorial Park":{"id":"749","guid":"aa74fe4a-91fd-e511-80ce-0050568e2e39"},"Bethel Memorial Park":{"id":"671","guid":"c16ae83e-91fd-e511-80ce-0050568e2e39"},"Augusta Memorial Park":{"id":"430","guid":"a6ffde38-91fd-e511-80ce-0050568e2e39"},"Lee Memorial Park":{"id":"125","guid":"1e3fc826-91fd-e511-80ce-0050568e2e39"},"Columbia Memorial Park":{"id":"602","guid":"f96ae83e-91fd-e511-80ce-0050568e2e39"},"Forest Hill Midtown":{"id":"123","guid":"0e3fc826-91fd-e511-80ce-0050568e2e39"},"Greenlawn Memorial Park Neenah":{"id":"520","guid":"396ae83e-91fd-e511-80ce-0050568e2e39"},"Good Shepherd Memorial Park":{"id":"348","guid":"5beabf32-91fd-e511-80ce-0050568e2e39"},"Christian Memorial Gardens West":{"id":"724","guid":"0274fe4a-91fd-e511-80ce-0050568e2e39"},"Allegheny County Memorial Park":{"id":"450","guid":"deffde38-91fd-e511-80ce-0050568e2e39"},"Chapel Hill Memorial Gardens Osceola":{"id":"733","guid":"4274fe4a-91fd-e511-80ce-0050568e2e39"},"Fairview Memory Gardens":{"id":"342","guid":"2beabf32-91fd-e511-80ce-0050568e2e39"},"DeepDale Memorial Gardens":{"id":"722","guid":"f273fe4a-91fd-e511-80ce-0050568e2e39"},"Arlington Memorial Park":{"id":"616","guid":"696be83e-91fd-e511-80ce-0050568e2e39"},"Graceland Cemetery West":{"id":"347","guid":"53eabf32-91fd-e511-80ce-0050568e2e39"},"Birchlawn Burial Park":{"id":"492","guid":"be00df38-91fd-e511-80ce-0050568e2e39"},"Glen Haven Memorial Park":{"id":"601","guid":"f16ae83e-91fd-e511-80ce-0050568e2e39"},"Clover Leaf Park Cemetery":{"id":"109","guid":"a63ec826-91fd-e511-80ce-0050568e2e39"},"Highland Memorial Park Libertyville":{"id":"231","guid":"974dc52c-91fd-e511-80ce-0050568e2e39"},"Highland Memory Gardens Madison":{"id":"522","guid":"496ae83e-91fd-e511-80ce-0050568e2e39"},"Lakewood Memory Gardens South":{"id":"609","guid":"316be83e-91fd-e511-80ce-0050568e2e39"},"Arlington Park Cemetery Jacksonville":{"id":"245","guid":"074ec52c-91fd-e511-80ce-0050568e2e39"},"Forest Hills Memorial Gardens":{"id":"227","guid":"774dc52c-91fd-e511-80ce-0050568e2e39"},"Old Mission Wichita Park Cemetery":{"id":"644","guid":"cdd20545-91fd-e511-80ce-0050568e2e39"},"Crestview Memorial Park Rural Hall":{"id":"747","guid":"9a74fe4a-91fd-e511-80ce-0050568e2e39"},"Locustwood Memorial Park":{"id":"548","guid":"363fc826-91fd-e511-80ce-0050568e2e39"},"Bethlehem Memorial Park":{"id":"354","guid":"8beabf32-91fd-e511-80ce-0050568e2e39"},"Forest Hill Cemetery South":{"id":"122","guid":"063fc826-91fd-e511-80ce-0050568e2e39"},"Briarwood Memorial Garden":{"id":"596","guid":"d96ae83e-91fd-e511-80ce-0050568e2e39"},"Oaknoll Memorial Gardens":{"id":"634","guid":"f96be83e-91fd-e511-80ce-0050568e2e39"},"Hillcrest Burial Park":{"id":"192","guid":"3640c826-91fd-e511-80ce-0050568e2e39"},"Knollwood Memorial Park":{"id":"523","guid":"516ae83e-91fd-e511-80ce-0050568e2e39"},"Covington Memorial Gardens":{"id":"732","guid":"3a74fe4a-91fd-e511-80ce-0050568e2e39"},"East Lawn Memory Gardens":{"id":"721","guid":"ea73fe4a-91fd-e511-80ce-0050568e2e39"},"Floral Garden Park Cemetery":{"id":"248","guid":"1f4ec52c-91fd-e511-80ce-0050568e2e39"},"Graceland East Memorial Park":{"id":"237","guid":"c74dc52c-91fd-e511-80ce-0050568e2e39"},"Heritage Hills Memory Gardens":{"id":"736","guid":"5a74fe4a-91fd-e511-80ce-0050568e2e39"},"McHenry County Memorial Park":{"id":"212","guid":"ff4cc52c-91fd-e511-80ce-0050568e2e39"},"White Chapel Memorial Gardens Wichita":{"id":"645","guid":"d5d20545-91fd-e511-80ce-0050568e2e39"},"Floral Hills Garden of Memories":{"id":"181","guid":"f63fc826-91fd-e511-80ce-0050568e2e39"},"Lakeview Memorial Park":{"id":"625","guid":"b16be83e-91fd-e511-80ce-0050568e2e39"},"Lincoln Memorial Cemetery":{"id":"015","guid":"763fc826-91fd-e511-80ce-0050568e2e39"},"Blair Memorial Park":{"id":"455","guid":"0600df38-91fd-e511-80ce-0050568e2e39"},"Flint Memorial Park":{"id":"723","guid":"fa73fe4a-91fd-e511-80ce-0050568e2e39"},"Mount Lebanon Cemetery":{"id":"108","guid":"9e3ec826-91fd-e511-80ce-0050568e2e39"},"Ledgeview Memorial Park":{"id":"524","guid":"596ae83e-91fd-e511-80ce-0050568e2e39"},"Restlawn Memory Gardens":{"id":"632","guid":"e96be83e-91fd-e511-80ce-0050568e2e39"},"Forestlawn Gardens Anniston":{"id":"638","guid":"9dd20545-91fd-e511-80ce-0050568e2e39"},"Clinch Valley Memorial Cemetery":{"id":"254","guid":"574ec52c-91fd-e511-80ce-0050568e2e39"},"Floral Hills Memorial Gardens":{"id":"173","guid":"b63fc826-91fd-e511-80ce-0050568e2e39"},"Highland Memorial Park Beloit":{"id":"231","guid":"974dc52c-91fd-e511-80ce-0050568e2e39"},"Mount Vernon Memorial Estates":{"id":"656","guid":"35d30545-91fd-e511-80ce-0050568e2e39"},"Hamilton County Memorial Park":{"id":"610","guid":"396be83e-91fd-e511-80ce-0050568e2e39"},"Martin Memorial Gardens":{"id":"225","guid":"674dc52c-91fd-e511-80ce-0050568e2e39"},"Floral Gardens Cemetery":{"id":"651","guid":"0dd30545-91fd-e511-80ce-0050568e2e39"},"Springhill Memorial Gardens":{"id":"349","guid":"63eabf32-91fd-e511-80ce-0050568e2e39"},"Huntsville Memory Gardens":{"id":"200","guid":"9f4cc52c-91fd-e511-80ce-0050568e2e39"},"Highland Memorial Gardens":{"id":"355","guid":"93eabf32-91fd-e511-80ce-0050568e2e39"},"Hillside Memorial Park":{"id":"232","guid":"9f4dc52c-91fd-e511-80ce-0050568e2e39"},"Blue Ridge Memorial Gardens":{"id":"498","guid":"de00df38-91fd-e511-80ce-0050568e2e39"},"Lorraine Park Cemetery & Mausoleum":{"id":"728","guid":"1a74fe4a-91fd-e511-80ce-0050568e2e39"},"Northshore Garden of Memories":{"id":"442","guid":"beffde38-91fd-e511-80ce-0050568e2e39"},"Forest Lawn Memorial Gardens":{"id":"341","guid":"23eabf32-91fd-e511-80ce-0050568e2e39"},"Lincoln Memorial Cemetery Milwaukee":{"id":"525","guid":"616ae83e-91fd-e511-80ce-0050568e2e39"},"Crestview Memorial Park Lacrosse":{"id":"745","guid":"8a74fe4a-91fd-e511-80ce-0050568e2e39"},"Sunset Hill Memory Gardens":{"id":"635","guid":"85d20545-91fd-e511-80ce-0050568e2e39"},"Forest Lawn Memory Gardens Greenwood":{"id":"731","guid":"3274fe4a-91fd-e511-80ce-0050568e2e39"},"Lakeview Memory Gardens":{"id":"636","guid":"8dd20545-91fd-e511-80ce-0050568e2e39"},"Springhill Memory Gardens":{"id":"150","guid":"7e3fc826-91fd-e511-80ce-0050568e2e39"},"Rivermonte Memorial Gardens":{"id":"112","guid":"be3ec826-91fd-e511-80ce-0050568e2e39"},"Gardens of Memory":{"id":"734","guid":"4a74fe4a-91fd-e511-80ce-0050568e2e39"},"Forest Memorial Park":{"id":"339","guid":"13eabf32-91fd-e511-80ce-0050568e2e39"},"Calvary Cemetery West Conshohocken":{"id":"305","guid":"bbe9bf32-91fd-e511-80ce-0050568e2e39"},"Fort Hill Memorial Park":{"id":"598","guid":"e96ae83e-91fd-e511-80ce-0050568e2e39"},"Whispering Pines Memorial Gardens":{"id":"352","guid":"7beabf32-91fd-e511-80ce-0050568e2e39"},"Floral Lawn Memorial Gardens":{"id":"647","guid":"e5d20545-91fd-e511-80ce-0050568e2e39"},"Lakewood Memory Gardens East":{"id":"607","guid":"216be83e-91fd-e511-80ce-0050568e2e39"},"Milton Lawns Memorial Park":{"id":"526","guid":"696ae83e-91fd-e511-80ce-0050568e2e39"},"Montlawn Memorial Park":{"id":"249","guid":"274ec52c-91fd-e511-80ce-0050568e2e39"},"Grandview Memorial Park":{"id":"343","guid":"33eabf32-91fd-e511-80ce-0050568e2e39"},"Castleview Memorial Park":{"id":"451","guid":"e6ffde38-91fd-e511-80ce-0050568e2e39"},"Kingwood Memorial Park":{"id":"364","guid":"cbeabf32-91fd-e511-80ce-0050568e2e39"},"Lakewood Memory Gardens West":{"id":"608","guid":"296be83e-91fd-e511-80ce-0050568e2e39"},"Forest Lawn Cemetery Richmond":{"id":"473","guid":"9600df38-91fd-e511-80ce-0050568e2e39"},"Mormon Coulee Memorial Park":{"id":"535","guid":"b16ae83e-91fd-e511-80ce-0050568e2e39"},"Sunset Hill Memorial Estates":{"id":"401","guid":"0bebbf32-91fd-e511-80ce-0050568e2e39"},"Sunset Memorial Park Cumberland":{"id":"124","guid":"163fc826-91fd-e511-80ce-0050568e2e39"},"White Chapel Memorial Gardens Springfield":{"id":"113","guid":"c63ec826-91fd-e511-80ce-0050568e2e39"},"Mt Ever Rest Memorial Park North":{"id":"719","guid":"da73fe4a-91fd-e511-80ce-0050568e2e39"},"Highland Cemetery":{"id":"216","guid":"1f4dc52c-91fd-e511-80ce-0050568e2e39"},"Memorial Park South Woods":{"id":"238","guid":"cf4dc52c-91fd-e511-80ce-0050568e2e39"},"Mountlawn Memorial Park":{"id":"250","guid":"374ec52c-91fd-e511-80ce-0050568e2e39"},"Northlawn Memorial Gardens":{"id":"233","guid":"a74dc52c-91fd-e511-80ce-0050568e2e39"},"Greenwood Memorial Gardens":{"id":"255","guid":"5f4ec52c-91fd-e511-80ce-0050568e2e39"},"Daytona Memorial Park":{"id":"404","guid":"23ebbf32-91fd-e511-80ce-0050568e2e39"},"Washington National Cemetery":{"id":"156","guid":"8e3fc826-91fd-e511-80ce-0050568e2e39"},"Cedar Hill Memorial Park":{"id":"613","guid":"516be83e-91fd-e511-80ce-0050568e2e39"},"Willow Lawn Memorial Park":{"id":"211","guid":"f74cc52c-91fd-e511-80ce-0050568e2e39"},"Grandview Memorial Park & Mausoleum":{"id":"139","guid":"563b1419-1a29-e711-80e0-0050568e2e39"},"Ridout's Forest Crest Cemetery":{"id":"639","guid":"a5d20545-91fd-e511-80ce-0050568e2e39"},"Sunrise Memorial Gardens Sheboygan":{"id":"533","guid":"a16ae83e-91fd-e511-80ce-0050568e2e39"},"Mt Ever Rest Memorial Park South":{"id":"718","guid":"d273fe4a-91fd-e511-80ce-0050568e2e39"},"Roselawn Memorial Park":{"id":"527","guid":"716ae83e-91fd-e511-80ce-0050568e2e39"},"Wicomico Memorial Park":{"id":"716","guid":"0dd40545-91fd-e511-80ce-0050568e2e39"},"Deland Memorial Gardens":{"id":"406","guid":"33ebbf32-91fd-e511-80ce-0050568e2e39"},"OakHill Memorial Park":{"id":"626","guid":"b96be83e-91fd-e511-80ce-0050568e2e39"},"Greenbrier Burial Park":{"id":"174","guid":"be3fc826-91fd-e511-80ce-0050568e2e39"},"Roseland Memorial Gardens":{"id":"652","guid":"15d30545-91fd-e511-80ce-0050568e2e39"},"Windridge Memorial Park":{"id":"213","guid":"074dc52c-91fd-e511-80ce-0050568e2e39"},"Henry Memorial Park":{"id":"274","guid":"7f4ec52c-91fd-e511-80ce-0050568e2e39"},"Northridge Woodhaven Cemetery":{"id":"239","guid":"d74dc52c-91fd-e511-80ce-0050568e2e39"},"Resthaven Memory Gardens":{"id":"229","guid":"874dc52c-91fd-e511-80ce-0050568e2e39"},"Centre County Memorial Park":{"id":"457","guid":"1600df38-91fd-e511-80ce-0050568e2e39"},"Lincoln Memory Gardens Cemetery":{"id":"730","guid":"2a74fe4a-91fd-e511-80ce-0050568e2e39"},"Ridout's Forest Hill Cemetery":{"id":"640","guid":"add20545-91fd-e511-80ce-0050568e2e39"},"Chartiers Cemetery":{"id":"693","guid":"add30545-91fd-e511-80ce-0050568e2e39"},"Hillcrest Memory Gardens":{"id":"284","guid":"8be9bf32-91fd-e511-80ce-0050568e2e39"},"Oaklawn Memorial Gardens":{"id":"630","guid":"d96be83e-91fd-e511-80ce-0050568e2e39"},"Roselawn Memory Gardens":{"id":"531","guid":"916ae83e-91fd-e511-80ce-0050568e2e39"},"Woodlawn Memorial Park Joliet":{"id":"214","guid":"0f4dc52c-91fd-e511-80ce-0050568e2e39"},"Park Lawn Cemetery & Mausoleum":{"id":"218","guid":"2f4dc52c-91fd-e511-80ce-0050568e2e39"},"Halcyon Hills Memorial Gardens":{"id":"142","guid":"563fc826-91fd-e511-80ce-0050568e2e39"},"Edgewater-New Smyrna Cemetery":{"id":"407","guid":"3bebbf32-91fd-e511-80ce-0050568e2e39"},"Royal Oak Memorial Gardens":{"id":"737","guid":"6274fe4a-91fd-e511-80ce-0050568e2e39"},"Tri-Cities Memorial Gardens":{"id":"201","guid":"a74cc52c-91fd-e511-80ce-0050568e2e39"},"Sunrise Memorial Gardens Muskegon":{"id":"533","guid":"a16ae83e-91fd-e511-80ce-0050568e2e39"},"Riverview Cemetery":{"id":"217","guid":"274dc52c-91fd-e511-80ce-0050568e2e39"},"Valhalla Cemetery":{"id":"611","guid":"416be83e-91fd-e511-80ce-0050568e2e39"},"Coraopolis Cemetery":{"id":"471","guid":"8600df38-91fd-e511-80ce-0050568e2e39"},"Ridgecrest Cemetery":{"id":"356","guid":"9beabf32-91fd-e511-80ce-0050568e2e39"},"West Memory Gardens":{"id":"230","guid":"8f4dc52c-91fd-e511-80ce-0050568e2e39"},"Pinelawn Memorial Park":{"id":"627","guid":"c16be83e-91fd-e511-80ce-0050568e2e39"},"Highland Hills Memorial Park":{"id":"141","guid":"4e3fc826-91fd-e511-80ce-0050568e2e39"},"Sun Prairie Memory Garden":{"id":"532","guid":"996ae83e-91fd-e511-80ce-0050568e2e39"},"Woodlawn Memorial Park Joliet II":{"id":"215","guid":"174dc52c-91fd-e511-80ce-0050568e2e39"},"Randolph Memorial Park":{"id":"620","guid":"896be83e-91fd-e511-80ce-0050568e2e39"},"Highland Memory Gardens":{"id":"182","guid":"fe3fc826-91fd-e511-80ce-0050568e2e39"},"Sunset Memory Gardens":{"id":"534","guid":"a96ae83e-91fd-e511-80ce-0050568e2e39"},"Forest Hills Memorial Park":{"id":"246","guid":"0f4ec52c-91fd-e511-80ce-0050568e2e39"},"Laurel Hill Memorial Park":{"id":"069","guid":"a5d30545-91fd-e511-80ce-0050568e2e39"},"St Joseph Valley Memorial Park":{"id":"219","guid":"374dc52c-91fd-e511-80ce-0050568e2e39"},"Crestview Memorial Park Grove City":{"id":"453","guid":"f6ffde38-91fd-e511-80ce-0050568e2e39"},"Valhalla Memorial Park":{"id":"530","guid":"896ae83e-91fd-e511-80ce-0050568e2e39"},"Woodhaven Memorial Gardens":{"id":"240","guid":"df4dc52c-91fd-e511-80ce-0050568e2e39"},"Fountains Memorial Park":{"id":"474","guid":"9e00df38-91fd-e511-80ce-0050568e2e39"},"Walker Memory Gardens":{"id":"641","guid":"b5d20545-91fd-e511-80ce-0050568e2e39"},"Mount Rose Cemetery":{"id":"276","guid":"8f4ec52c-91fd-e511-80ce-0050568e2e39"},"Rowan Memorial Park":{"id":"629","guid":"d16be83e-91fd-e511-80ce-0050568e2e39"},"Cumberland Valley Memorial Gardens":{"id":"496","guid":"ce00df38-91fd-e511-80ce-0050568e2e39"},"Jackson County Memory Gardens":{"id":"183","guid":"0640c826-91fd-e511-80ce-0050568e2e39"},"Valhalla Memory Gardens Crematorium":{"id":"220","guid":"3f4dc52c-91fd-e511-80ce-0050568e2e39"},"Skyline Memory Garden":{"id":"628","guid":"c96be83e-91fd-e511-80ce-0050568e2e39"},"Oak Hill Cemetery":{"id":"068","guid":"95d30545-91fd-e511-80ce-0050568e2e39"},"Good Shepherd Memorial Gardens":{"id":"247","guid":"174ec52c-91fd-e511-80ce-0050568e2e39"},"Kanawha Valley Memorial Gardens":{"id":"664","guid":"75d30545-91fd-e511-80ce-0050568e2e39"},"Erie County Memorial Park":{"id":"461","guid":"3600df38-91fd-e511-80ce-0050568e2e39"},"West Lawn Memorial Park":{"id":"622","guid":"996be83e-91fd-e511-80ce-0050568e2e39"},"Oaklawn Mausoleum & Memory Gardens":{"id":"449","guid":"d6ffde38-91fd-e511-80ce-0050568e2e39"},"Montgomery Memorial Park":{"id":"176","guid":"ce3fc826-91fd-e511-80ce-0050568e2e39"},"York Memorial Park":{"id":"226","guid":"6f4dc52c-91fd-e511-80ce-0050568e2e39"},"Forest Lawn Gardens McMurray":{"id":"727","guid":"1274fe4a-91fd-e511-80ce-0050568e2e39"},"Old Dominion Memorial Gardens":{"id":"653","guid":"1dd30545-91fd-e511-80ce-0050568e2e39"},"Palm Memorial Gardens":{"id":"184","guid":"0e40c826-91fd-e511-80ce-0050568e2e39"},"Panorama Memorial Gardens":{"id":"282","guid":"7be9bf32-91fd-e511-80ce-0050568e2e39"},"Wayne Memorial Park":{"id":"623","guid":"a16be83e-91fd-e511-80ce-0050568e2e39"},"George Washington Memorial Park":{"id":"251","guid":"3f4ec52c-91fd-e511-80ce-0050568e2e39"},"Parkview Memorial Gardens":{"id":"138","guid":"2e3fc826-91fd-e511-80ce-0050568e2e39"},"Woodlawn Memorial Park Durham":{"id":"748","guid":"a274fe4a-91fd-e511-80ce-0050568e2e39"},"Powell Valley Memorial Gardens":{"id":"180","guid":"ee3fc826-91fd-e511-80ce-0050568e2e39"},"Grand View Memorial Park":{"id":"469","guid":"7600df38-91fd-e511-80ce-0050568e2e39"},"Pineview Cemetery":{"id":"177","guid":"d63fc826-91fd-e511-80ce-0050568e2e39"},"Grandview Cemetery":{"id":"614","guid":"596be83e-91fd-e511-80ce-0050568e2e39"},"Rockbridge Memorial Gardens":{"id":"346","guid":"4beabf32-91fd-e511-80ce-0050568e2e39"},"Roosevelt Memorial Park":{"id":"591","guid":"d16ae83e-91fd-e511-80ce-0050568e2e39"},"Green Lawn Memorial Park":{"id":"536","guid":"b96ae83e-91fd-e511-80ce-0050568e2e39"},"Resthaven Memorial Park":{"id":"185","guid":"1640c826-91fd-e511-80ce-0050568e2e39"},"Rose Lawn Cemetery":{"id":"275","guid":"874ec52c-91fd-e511-80ce-0050568e2e39"},"Greene County Memorial Park":{"id":"466","guid":"5e00df38-91fd-e511-80ce-0050568e2e39"},"Restlawn Memorial Gardens":{"id":"178","guid":"de3fc826-91fd-e511-80ce-0050568e2e39"},"Roselawn Burial Park":{"id":"399","guid":"fbeabf32-91fd-e511-80ce-0050568e2e39"},"Greenlawn Burial Estates & Mausoleum":{"id":"454","guid":"feffde38-91fd-e511-80ce-0050568e2e39"},"Restwood Memorial Gardens":{"id":"186","guid":"1e40c826-91fd-e511-80ce-0050568e2e39"},"Hillside Cemetery":{"id":"252","guid":"474ec52c-91fd-e511-80ce-0050568e2e39"},"Roselawn Memorial Gardens":{"id":"188","guid":"2e40c826-91fd-e511-80ce-0050568e2e39"},"Shadow Lawn Memory Gardens":{"id":"140","guid":"463fc826-91fd-e511-80ce-0050568e2e39"},"Holy Cross Cemetery":{"id":"307","guid":"cbe9bf32-91fd-e511-80ce-0050568e2e39"},"Rosewood Memorial Park":{"id":"244","guid":"ff4dc52c-91fd-e511-80ce-0050568e2e39"},"Spring Valley Memory Gardens":{"id":"340","guid":"1beabf32-91fd-e511-80ce-0050568e2e39"},"Russell Memorial Cemetery":{"id":"499","guid":"e600df38-91fd-e511-80ce-0050568e2e39"},"Holy Sepulchre Cemetery":{"id":"309","guid":"dbe9bf32-91fd-e511-80ce-0050568e2e39"},"Sunset Memorial Park Beckley":{"id":"685","guid":"9dd30545-91fd-e511-80ce-0050568e2e39"},"Juniata Memorial Park":{"id":"300","guid":"9be9bf32-91fd-e511-80ce-0050568e2e39"},"Shenandoah Memorial Park":{"id":"066","guid":"55d30545-91fd-e511-80ce-0050568e2e39"},"Serenity Meadows Memorial Park":{"id":"444","guid":"ceffde38-91fd-e511-80ce-0050568e2e39"},"Sunset Memorial Park South Charleston":{"id":"302","guid":"a3e9bf32-91fd-e511-80ce-0050568e2e39"},"Southlawn Memorial Park":{"id":"120","guid":"f63ec826-91fd-e511-80ce-0050568e2e39"},"Valley View Memorial Park":{"id":"257","guid":"6f4ec52c-91fd-e511-80ce-0050568e2e39"},"West Virginia Memorial Gardens":{"id":"345","guid":"43eabf32-91fd-e511-80ce-0050568e2e39"},"Sunset Memorial Gardens Cemetery":{"id":"067","guid":"7dd30545-91fd-e511-80ce-0050568e2e39"},"Lafayette Memorial Park":{"id":"617","guid":"716be83e-91fd-e511-80ce-0050568e2e39"},"Sunset Memorial Park Chester":{"id":"256","guid":"674ec52c-91fd-e511-80ce-0050568e2e39"},"White Chapel Memorial Gardens Barboursville":{"id":"179","guid":"e63fc826-91fd-e511-80ce-0050568e2e39"},"Lakewood Memorial Gardens":{"id":"472","guid":"8e00df38-91fd-e511-80ce-0050568e2e39"},"Woodlawn Memorial Park Bluefield":{"id":"187","guid":"2640c826-91fd-e511-80ce-0050568e2e39"},"Temple Hill Memorial Park":{"id":"654","guid":"25d30545-91fd-e511-80ce-0050568e2e39"},"Laurel Cemetery":{"id":"615","guid":"616be83e-91fd-e511-80ce-0050568e2e39"},"Virginia Memorial Park":{"id":"597","guid":"e16ae83e-91fd-e511-80ce-0050568e2e39"},"Laurelwood Cemetery":{"id":"705","guid":"e5d30545-91fd-e511-80ce-0050568e2e39"},"Lawn Haven Burial Estates":{"id":"458","guid":"1e00df38-91fd-e511-80ce-0050568e2e39"},"Mount Airy Memorial Cemetery":{"id":"583","guid":"c96ae83e-91fd-e511-80ce-0050568e2e39"},"Mt Lebanon Cemetery":{"id":"459","guid":"2600df38-91fd-e511-80ce-0050568e2e39"},"Mt. Royal Cemetery Park":{"id":"467","guid":"6600df38-91fd-e511-80ce-0050568e2e39"},"Mt. Zion Cemetery & Mausoleum":{"id":"464","guid":"4e00df38-91fd-e511-80ce-0050568e2e39"},"Pinewood Memorial Park":{"id":"456","guid":"0e00df38-91fd-e511-80ce-0050568e2e39"},"Pleasant View Cemetery":{"id":"030","guid":"93e9bf32-91fd-e511-80ce-0050568e2e39"},"Prospect Cemetery":{"id":"441","guid":"b6ffde38-91fd-e511-80ce-0050568e2e39"},"Resurrection Cemetery":{"id":"312","guid":"f3e9bf32-91fd-e511-80ce-0050568e2e39"},"Riverside Cemetery":{"id":"360","guid":"abeabf32-91fd-e511-80ce-0050568e2e39"},"Riverview Memorial Gardens":{"id":"495","guid":"c600df38-91fd-e511-80ce-0050568e2e39"},"Rolling Green Memorial Park":{"id":"603","guid":"016be83e-91fd-e511-80ce-0050568e2e39"},"South Side Cemetery":{"id":"460","guid":"2e00df38-91fd-e511-80ce-0050568e2e39"},"SS. Peter and Paul Cemetery":{"id":"313","guid":"fbe9bf32-91fd-e511-80ce-0050568e2e39"},"St. John Neumann Cemetery":{"id":"314","guid":"03eabf32-91fd-e511-80ce-0050568e2e39"},"Sunset Hill Memorial Gardens":{"id":"463","guid":"4600df38-91fd-e511-80ce-0050568e2e39"},"Sunset Memorial Park Huntingdon Valley":{"id":"253","guid":"4f4ec52c-91fd-e511-80ce-0050568e2e39"},"Sylvan Heights Cemetery":{"id":"618","guid":"796be83e-91fd-e511-80ce-0050568e2e39"},"Tri-County Memorial Gardens":{"id":"497","guid":"d600df38-91fd-e511-80ce-0050568e2e39"},"Twin Hills Memorial Park":{"id":"145","guid":"6e3fc826-91fd-e511-80ce-0050568e2e39"},"Westminster Cemetery":{"id":"502","guid":"f600df38-91fd-e511-80ce-0050568e2e39"},"Woodlawn Cemetery":{"id":"452","guid":"eeffde38-91fd-e511-80ce-0050568e2e39"},"Woodlawn Memorial Gardens":{"id":"470","guid":"7e00df38-91fd-e511-80ce-0050568e2e39"},"Woodlawn Memorial Park Allentown":{"id":"462","guid":"3e00df38-91fd-e511-80ce-0050568e2e39"},"Henlopen Memorial Park":{"id":"151","guid":"863fc826-91fd-e511-80ce-0050568e2e39"},"Memorial Park Cemetery":{"id":"210","guid":"ef4cc52c-91fd-e511-80ce-0050568e2e39"},"Newport Memorial Park":{"id":"036","guid":"a3eabf32-91fd-e511-80ce-0050568e2e39"},"Forest Lawn Memorial Park":{"id":"221","guid":"474dc52c-91fd-e511-80ce-0050568e2e39"},"Highland Memory Gardens Mt Washington":{"id":"646","guid":"ddd20545-91fd-e511-80ce-0050568e2e39"}}